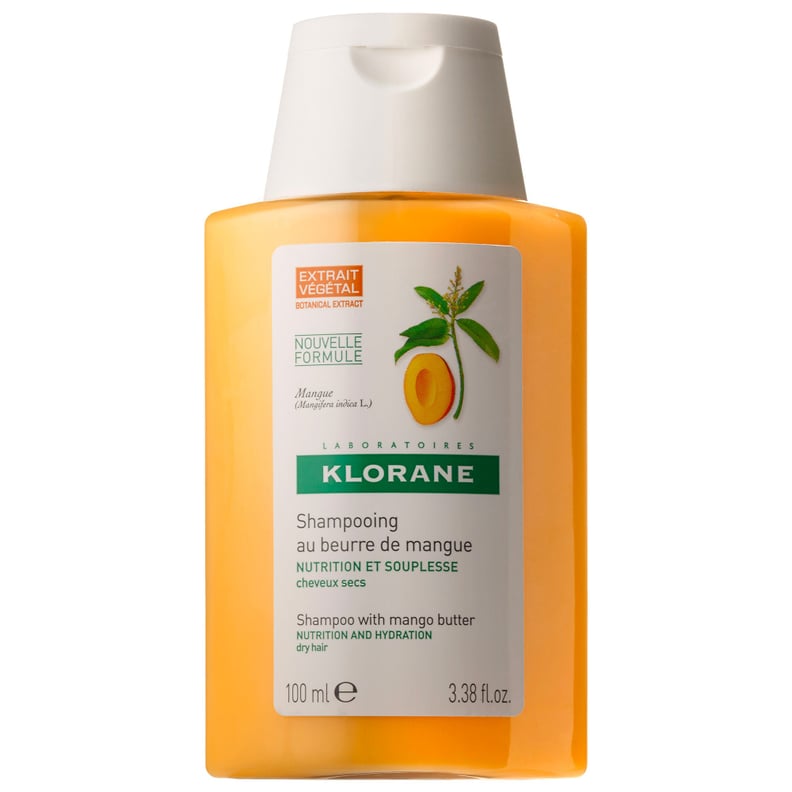 POPSUGAR Photography | Benjamin Stone
POPSUGAR Photography | Benjamin Stone
As POPSUGAR editors, we independently select and write about stuff we love and think you'll like too. If you buy a product we have recommended, we may receive affiliate commission, which in turn supports our work.
There's nothing worse than trying to squeeze your favorite shampoos into tiny little bottles to prepare for traveling. The product gets everywhere and you end up just wasting some of your favorite beauty item when it doesn't make its way into the tubes. And packing the entire bottle is inconvenient, heavy, and isn't conducive for carry-on luggage. The only solution is finding travel-size versions of your go-to hair care.
You'll be surprised by how many of your favorite brands offer your trusty shampoos in minis! We've rounded up some of the best on the market so you can order them in time for your trip.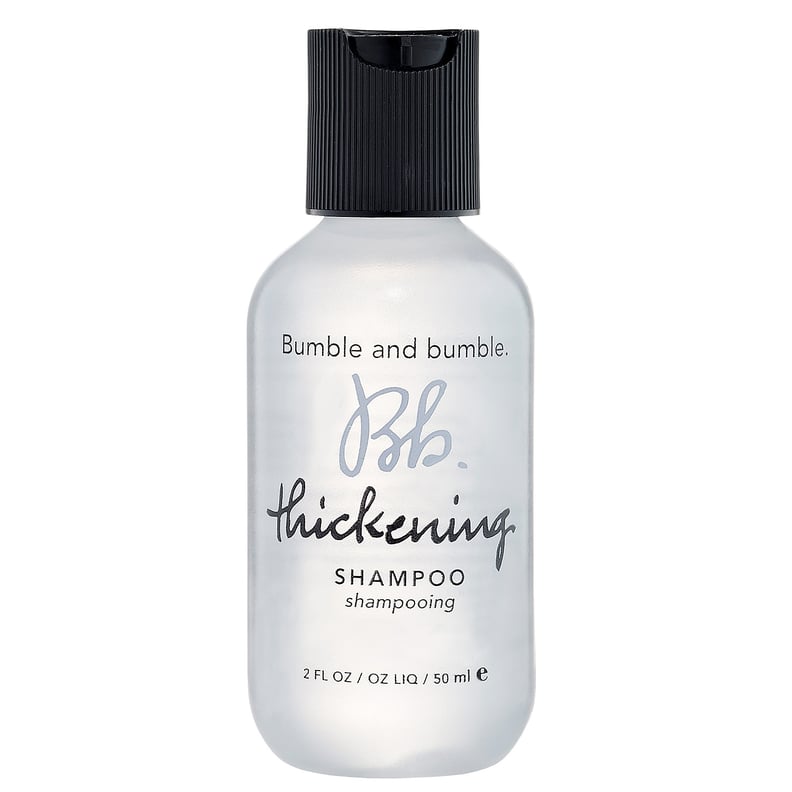 Bumble and Bumble Thickening Shampoo
Heavier shampoos can weigh down your hair and make it look flat. The Bumble and Bumble Thickening Shampoo ($11) is a lightweight formula that will give your hair volume and thickness while nourishing your strands. It seals split ends and is safe to use on color-treated hair. The best part is that the entire thickening line comes in travel-size versions.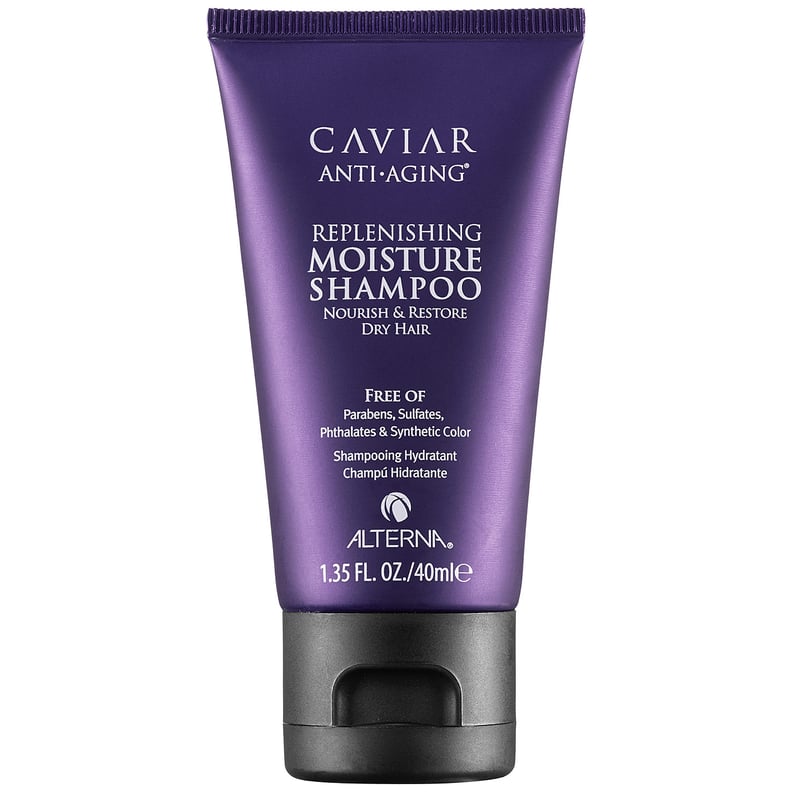 Alterna Haircare Caviar Anti-Aging Replenishing Moisture Shampoo
Sulfate-free shampoos are imperative to maintaining a healthy mane. The Alterna Haircare Caviar Anti-Aging Replenishing Moisture Shampoo ($10) is formulated sans drying sulfates, parabens, and phtalates. Your hair will look shinier and feel softer, and it even protects your hair from UVA and UVB rays. It contains vitamin C and caviar extract for the healthiest, youngest-looking hair.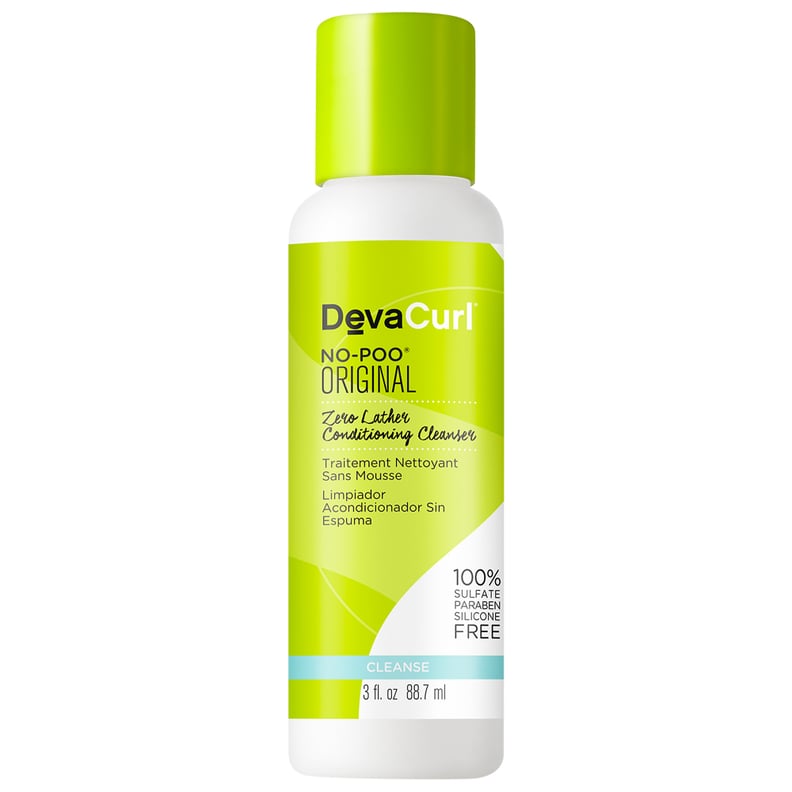 DevaCurl No-Poo
Curly women will never go back after trying DevaCurl products. Made especially for your hair type, the DevaCurl No-Poo ($10) is a conditioning cleanser that contains no lathering ingredients. The shampoo will gently clean your hair and scalp without weighing down your ringlets. It will leave your hair moisturized and shiny.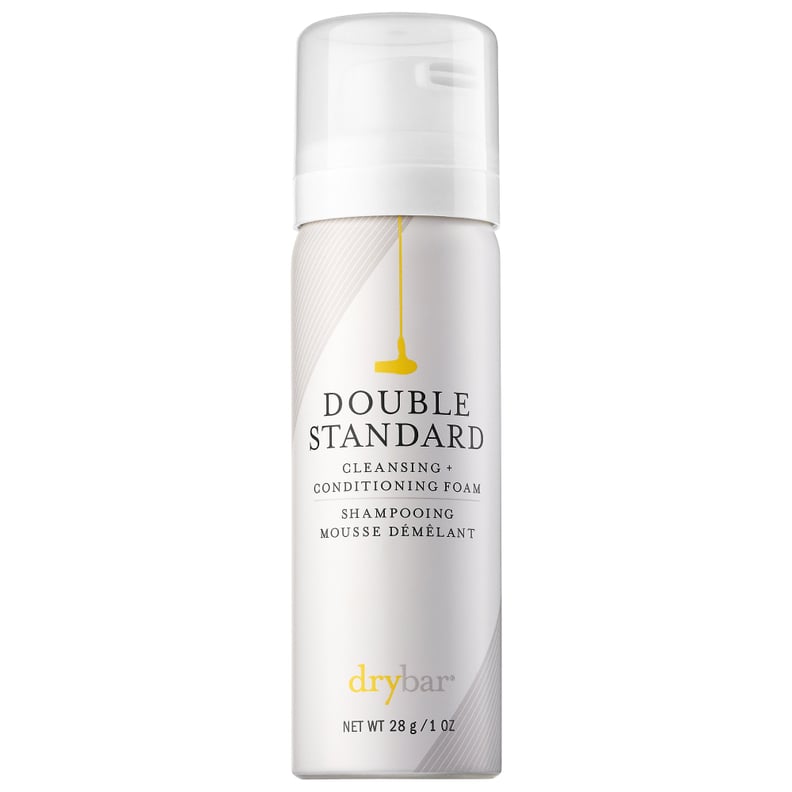 Drybar Double Standard Cleansing + Conditioning Foam
It can be hard to rid your strands of pollutants from the air. The Drybar Double Standard Cleansing + Conditioning Foam ($13) will work on any hair type and solves this issue. The volcanic ash in the unique formula absorbs product residue and damage from pollution from your mane. It even has honey and raspberry seed oil to nourish your hair without weighing it down.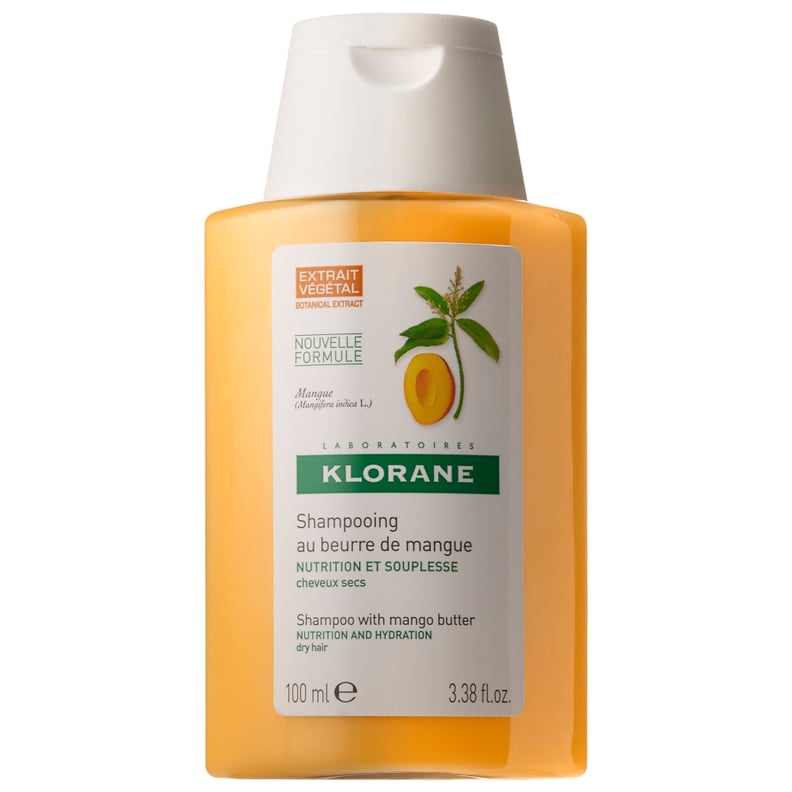 Klorane Shampoo With Mango Butter
Are you concerned about your brittle or damaged hair? The Klorane Shampoo With Mango Butter ($9) provides your strands with nourishment and hydration and will make your hair easier to style. The product is formulated without parabens and silicone so you can wash your hair without worry. It's also cruelty-free.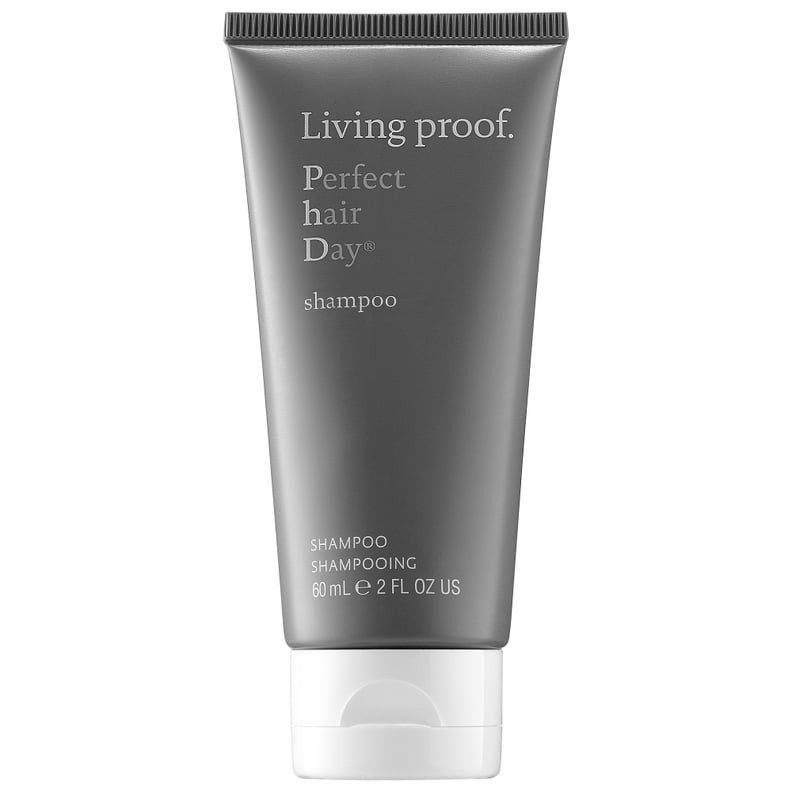 Living Proof Perfect Hair Day Shampoo
Many people dislike washing their hair. The Living Proof Perfect Hair Day Shampoo ($10) will help you to wash your hair less often. It will make your hair look healthier, smoother, and shinier, and is even safe for color-treated hair. Ingredient-conscious beauty-lovers will appreciate that it's paraben-free.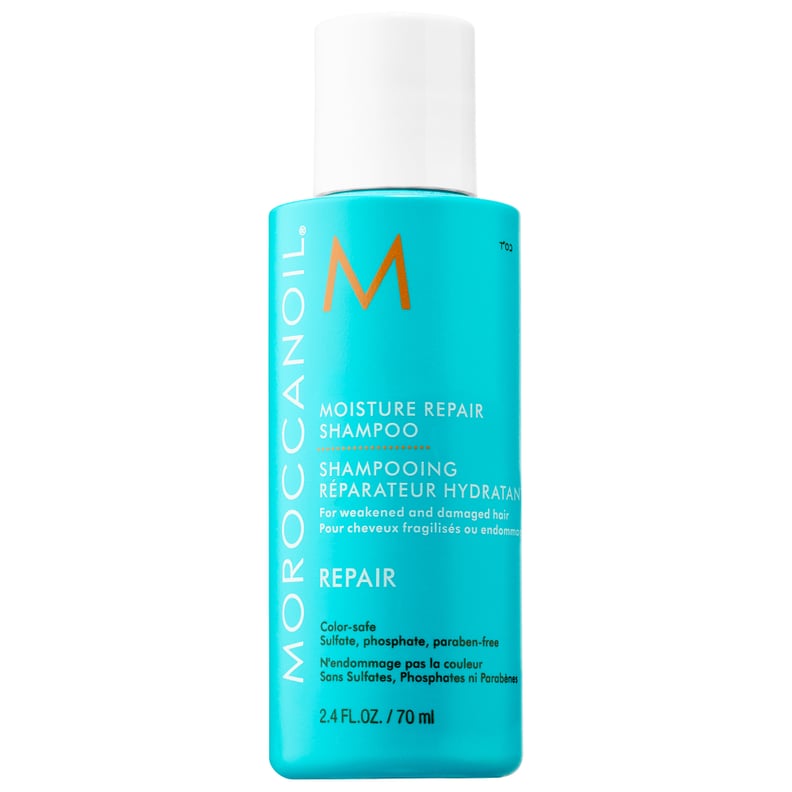 Moroccanoil Moisture Repair Shampoo
Damaged hair requires a lot of moisture. Luckily, the Moroccanoil Moisture Repair Shampoo ($10) will help repair your weakened strands. It's packed with keratin and argan oil to restore moisture. All hair types can use this shampoo to repair their mane.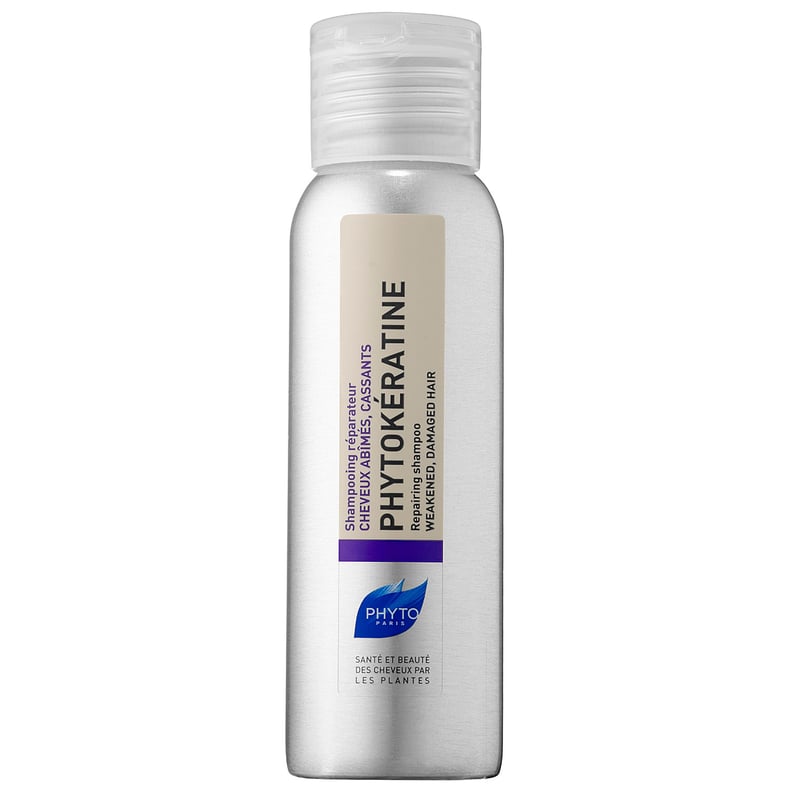 Phyto Phytokératine Repairing Shampoo
Dyeing our hair every color under the rainbow is fun, but it can lead to some seriously damaged strands. The Phyto Phytokératine Repairing Shampoo ($9) is ideal for over-processed hair. Your fragile hair will benefit from the rice bran ceramides that will repair the outer surface of the hair while sealing the cuticle. It will even make your hair extra shiny.
Rahua Shampoo
Some beauty-lovers prefer an entirely natural routine. The Rahua Shampoo ($9) should be your go-to shampoo for naturally gorgeous hair. Using coconut oil, the shampoo will clean and nourish your mane. It also include quinoa to promote healing.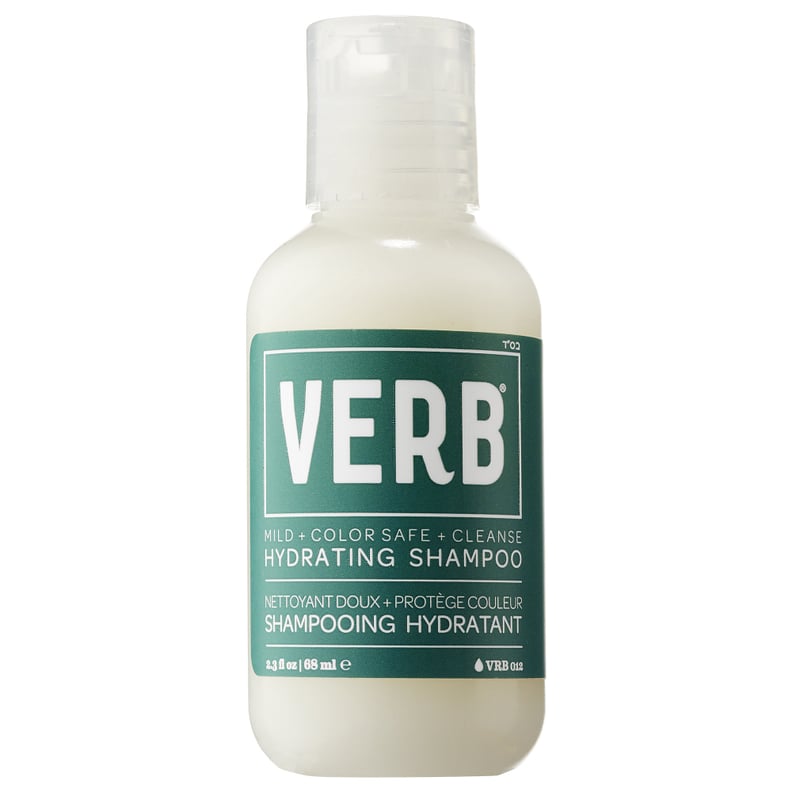 Verb Hydrating Shampoo
For effortlessly gorgeous hair, try a gentle formula. The Verb Hydrating Shampoo ($7) is perfect for color-treated hair and is completely cruelty-free. It will replenish moisture and cleanse your hair without stripping it of color. This pick is gentle enough to use every day.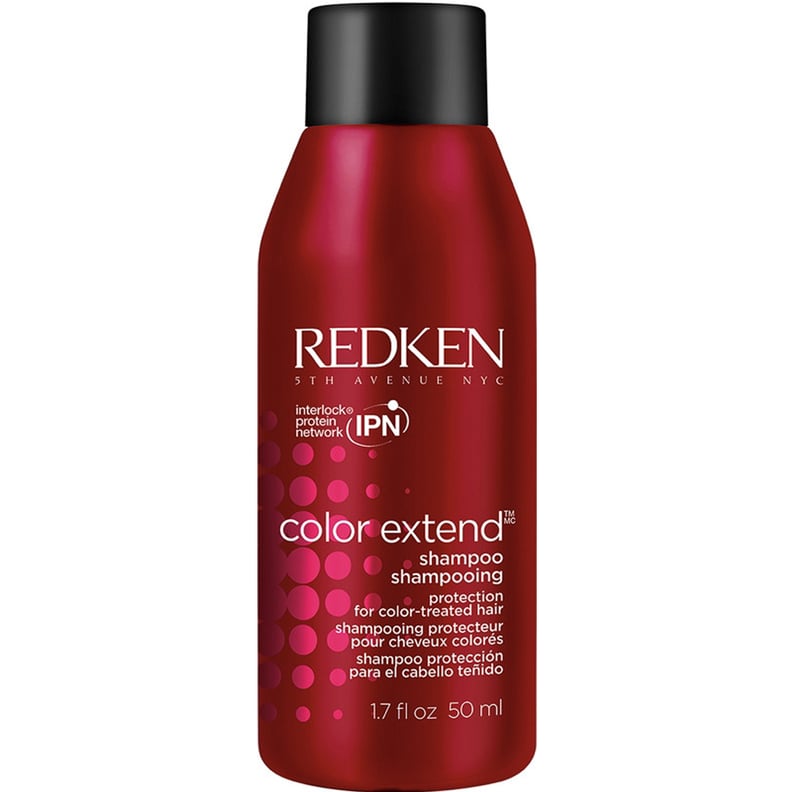 Redken Color Extend Shampoo
Go to the salon less by using a shampoo that will keep your color vibrant. Using the Redken Color Extend Shampoo ($6) will prevent your hair from fading and keep it shiny and smooth. It keeps environmental factors, poor cuticle conditioning, and water from changing the hue of your hair.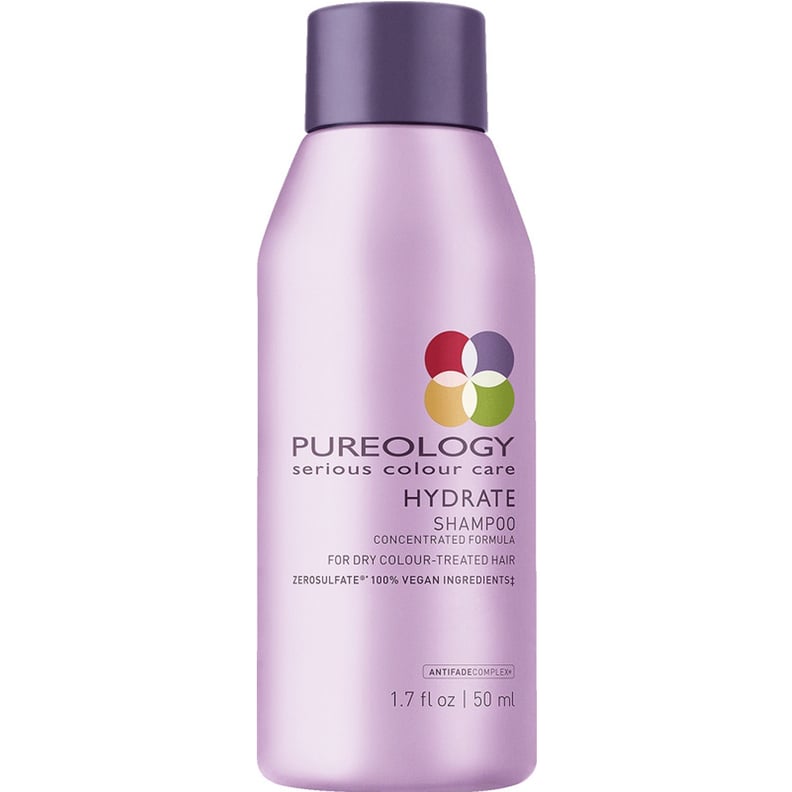 Pureology Hydrate Shampoo
Cleanse your hair gently for the strongest strands. The Pureology Hydrate Shampoo ($8) will nourish your hair with a luxurious lather that's easy to rinse out. It smells delicious and won't strip your color. Formulated without sulfates, it won't irritate your scalp.