TSA Recalls Approval of Full-Size Sunscreen In Carry-On Bags
TSA Has Updated Its Policy on Full-Size Sunscreen in Your Carry-On Bag — Again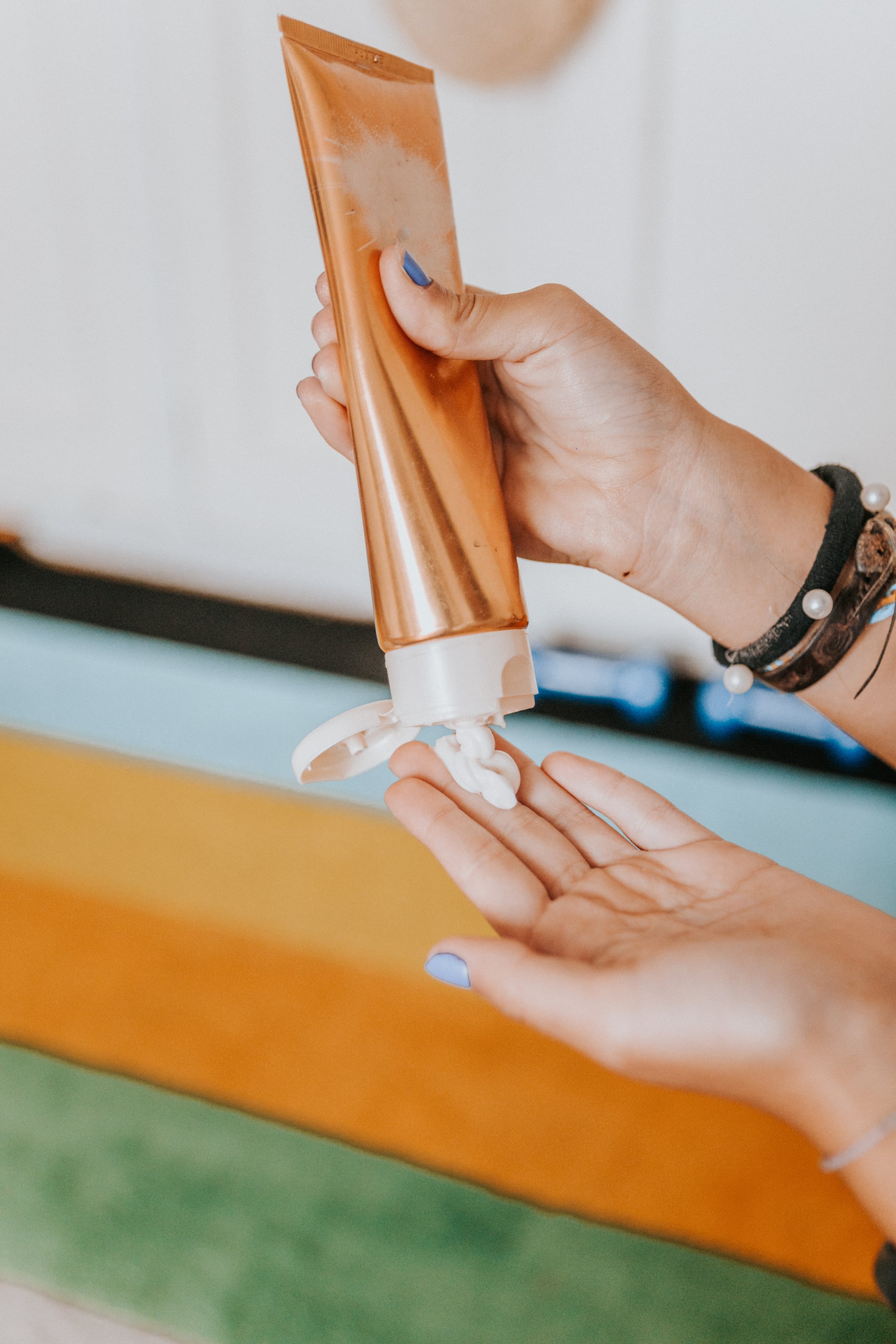 UPDATE: Less than a week after the Transportation Security Administration updated the guidelines on its website declaring sunscreen as a medically approved item and therefore will allow full-size products in carry-on bags, it appears they have taken it back. As of April 13, the website now states sunscreen should be less than 3.4-ounces when placed in carry-on bags. However it also reads, "The final decision rests with the TSA officer on whether an item is allowed through the checkpoint."
The reversal comes after the original news was met with much excitement from many airline travelers and the dermatologist community alike.
This story was originally published on April 9, 2021:
A small but major change has been made to the Transportation Security Administration's guidelines. As of April 7, sunscreens are now on TSA's medically-approved list of items and therefore allowed in your carry-on bag in full size. This change is thanks to the department of dermatology at Brown University, which challenged TSA on the 3.4-ounce liquid limit because sunscreen is needed to protect against skin cancer.
On the TSA's website, SPF products now sit alongside other medical items like inhalers, contact solution, and medications. But there is one disclaimer — while this change means your full-size sunscreen will no longer be confiscated at security, you will need to alert officials that you have it.
"TSA allows larger amounts of medically necessary liquids, gels, and aerosols in reasonable quantities for your trip, but you must declare them to security officers at the checkpoint for inspection," says the website.
This important change comes just ahead of Skin Cancer Awareness Month in May. Skin cancer is the most common form of cancer in the United State and according to the National Foundation For Cancer Research, "approximately 9,500 people are diagnosed with skin cancer every day in the U.S."
Julia A. Siegel, MD, dermatology resident physician at Brown, and Tiffany J. Libby, director of Mohs micrographic and dermatologic Surgery at Brown, spearheaded the effort to have sunscreen accepted by the TSA to help promote sun protection and raise awareness about the risks of skin cancer. In an article published in the Journal of American Academy of Dermatology, they wrote "Estimates show that increasing sunscreen use by 5 percent per year over 10 years would lead to a 10 percent reduction in melanomas in the United States." Melanoma, for anyone who doesn't know, is the most deadly form of skin cancer.
"Because inadequate access to sunscreen can lead to severe sunburns and subsequent skin cancers, this is an important public health initiative," Dr. Siegel told POPSUGAR. "We hope that this change will promote sun-safety and encourage travelers to use the recommended amount of sunscreen. The average adult requires 1.4 ounce of sunscreen per application, and reapplication is recommended every two hours."
Image Source: Getty / Carol Yepes