Unicorn Lashes' New Millenial Pink, Glitter Makeup Brushes Fulfill Every Beauty Fantasy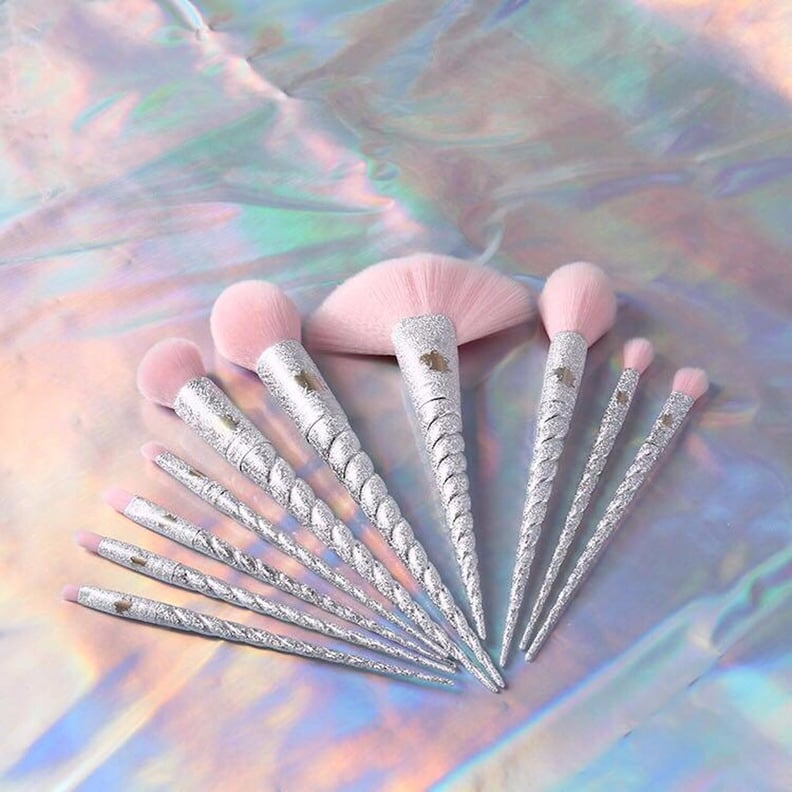 UK-based brand Unicorn Lashes has been blessing us with mystical unicorn brushes for the last year. Now, it's launching Collectors Edition Platinum Brushes (approximately $68), and we've never wanted a brush set more.
The newest collection features silver glitter-adorned unicorn-horn handles and fluffy millennial pink-hued bristles. The package includes a total of 10 brushes, so you'll be able to apply a full face of makeup with just one set. Five brushes in the collection are bestselling brushes from Unicorn Lashes' previous brush lines, and the other five brushes are brand new to this set.
When you purchase the magical collection, you'll also receive a glitter-adorned, diamond-shaped carrying case, featuring a slot for each brush. Unfortunately, this collection is only available in limited quantities, so if you've got your magic-loving heart set on it, we suggest preordering it now before it goes on sale.
Ahead, feast your eyes on the glistening array.