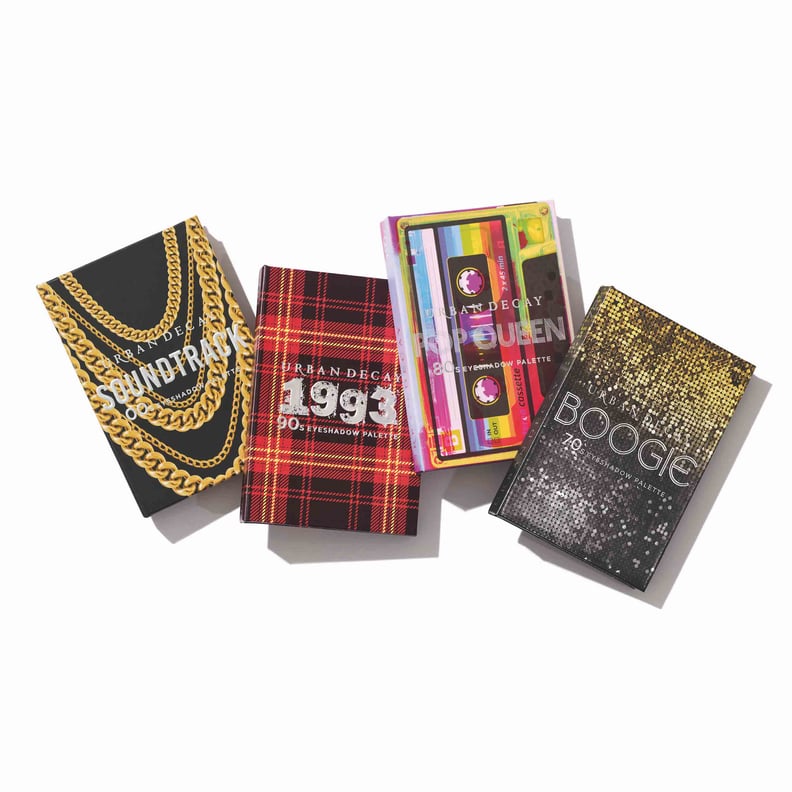 Urban Decay
Urban Decay
In a battle of the decades between the 1970s, '80s, '90s, and '00s, we're not exactly sure who would win (although I'm partial to the '90s here). What we do know is that each decade is iconic in its own way and makes us nostalgic for "the old days." Now, whether you're a disco dancer of the '70s, a mixtape maker of the '80s, a grunge-lover of the '90s, or a hip-hop fanatic of the '00s, there's an Urban Decay Decades Mini Eyeshadow Palette for you in this new collection.
Inspired by pop culture from the last four decades, the new line features eyeshadow shades and packaging that match the point in time that they speak to. Each palette contains six colors of ultrapigmented, buttery-smooth eyeshadow pigments, ranging from mattes to metallics, aptly named things like "Scrunchie," "Disco Diva," and "Throwback."
The Urban Decay Decades Mini Eyeshadow Palettes cost $25 each and will be available in December at UrbanDecay.com and Ulta.com, giving you plenty of time to narrow down which decade you'll choose (if not all four, because why not?).
In the meantime, we got an exclusive first look at the four palettes and the eyeshadow pigments inside. Check them out below.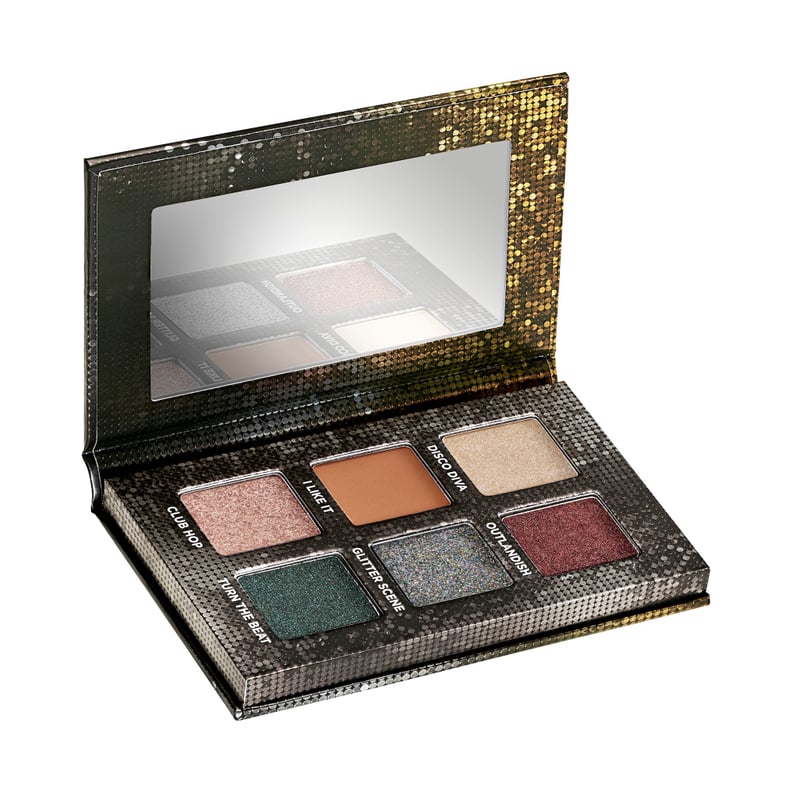 Boggie Mini Eyeshadow Palette
The Boggie Mini Eyeshadow Palette ($25), inspired by the 1970s, includes colors like a steel gray, terracotta, and deep shimmery green, housed in black and gold sparkly packaging. Five of the six eyeshadow pigments have a glittery finish to help you create eye-makeup looks that shine brighter than a disco ball.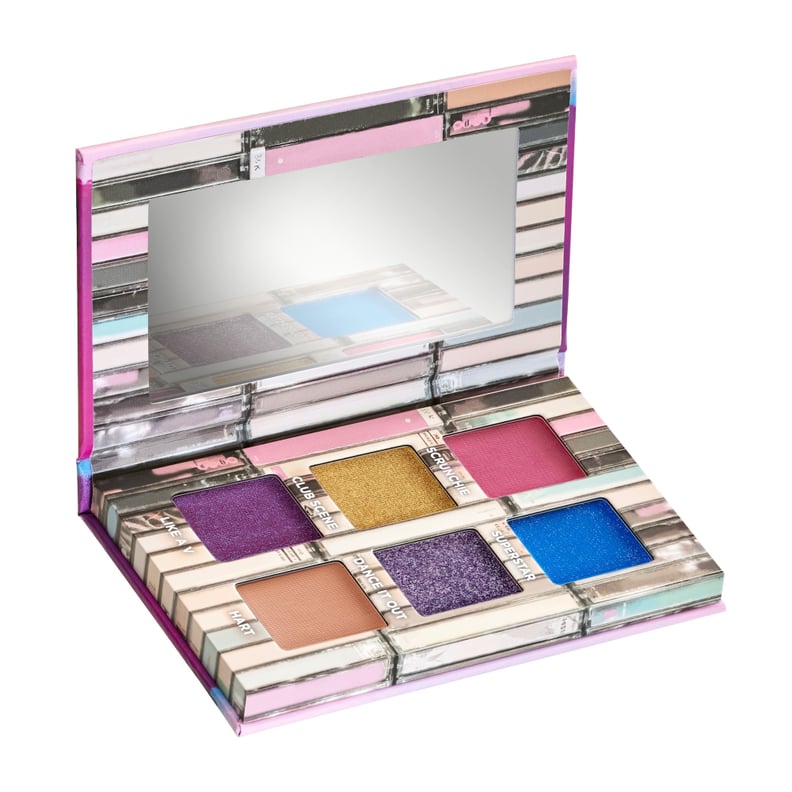 Pop Queen Mini Eyeshadow Palette
For the 1980s, the Pop Queen Mini Eyeshadow Palette ($25) looks like a mixtape and has hues of electric royal blue, sparkly lavender, and vibrant hot pink. The bright colors will really make you stand out like the star you are.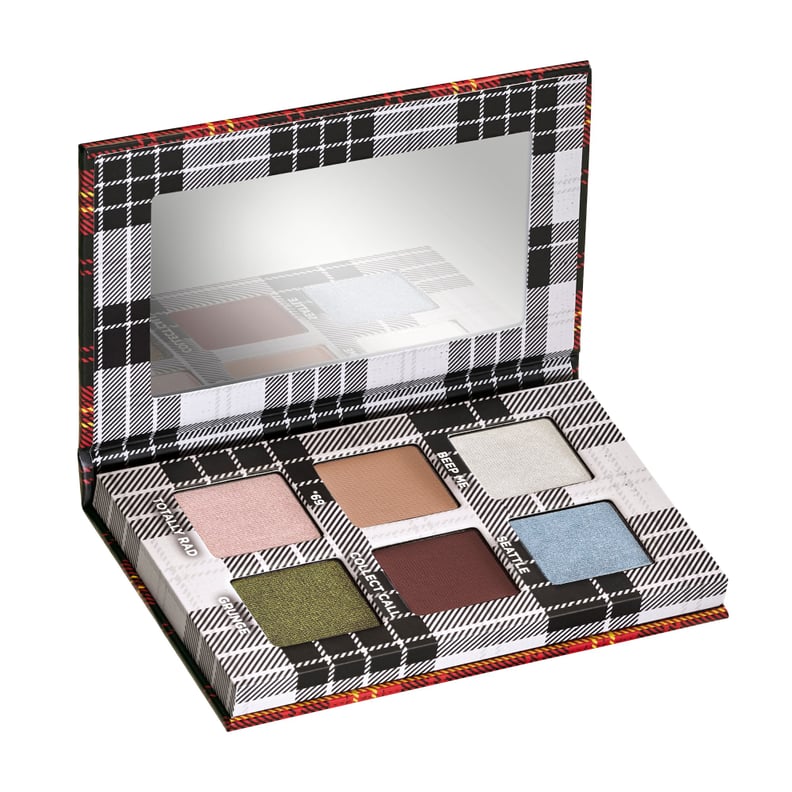 1993 Mini Eyeshadow Palette
The 1993 Mini Eyeshadow Palette ($25) is for — you guessed it — the '90s. Grunge-inspired with red and black plaid packaging, it includes a mix of matte and shimmery colors like pale blue, brick red, and olive green to bring out your edgy side.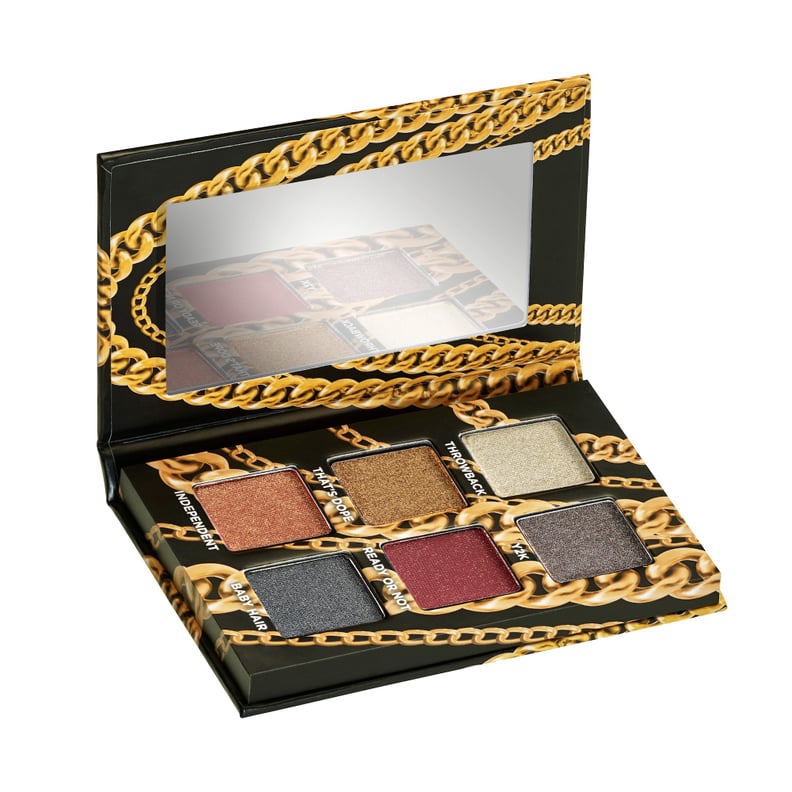 Soundtrack Mini Eyeshadow Palette