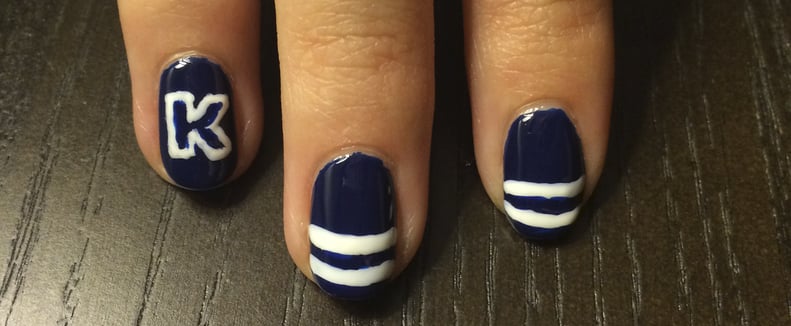 As POPSUGAR editors, we independently select and write about stuff we love and think you'll like too. If you buy a product we have recommended, we may receive affiliate commission, which in turn supports our work.
Whether you actually have classes to attend this Fall or not, give your manicure a classic back-to-school twist in the form of varsity letters. This athletic jacket has gotten the designer treatment from brands like Marc Jacobs and Saint Laurent. It's the perfect way to transition not only your wardrobe but also your nails into the cooler season. Play with your school colors or go with your favorite preppy color combo to show off that collegiate spirit!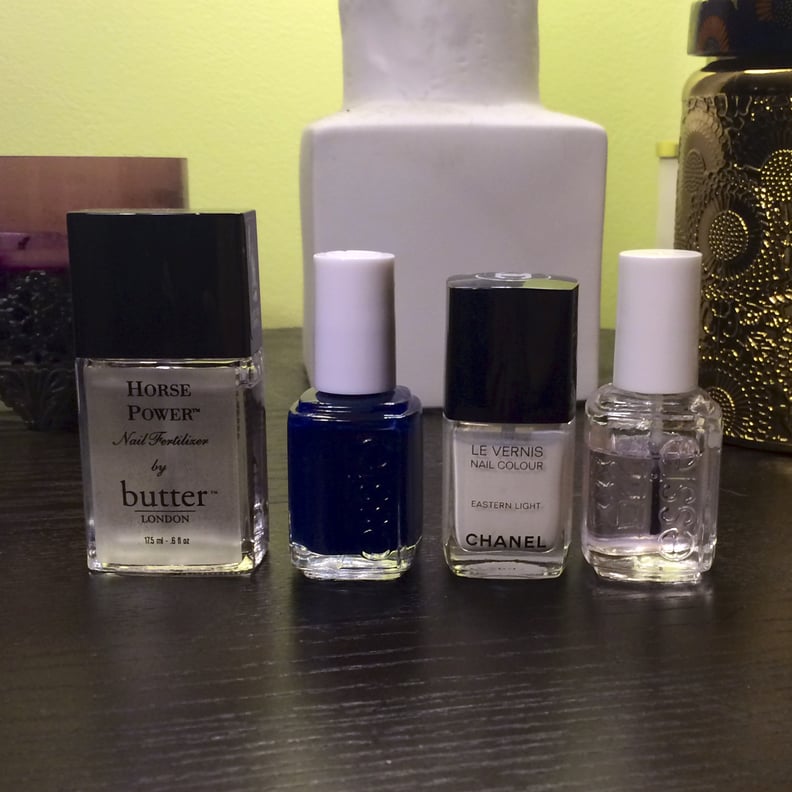 The Products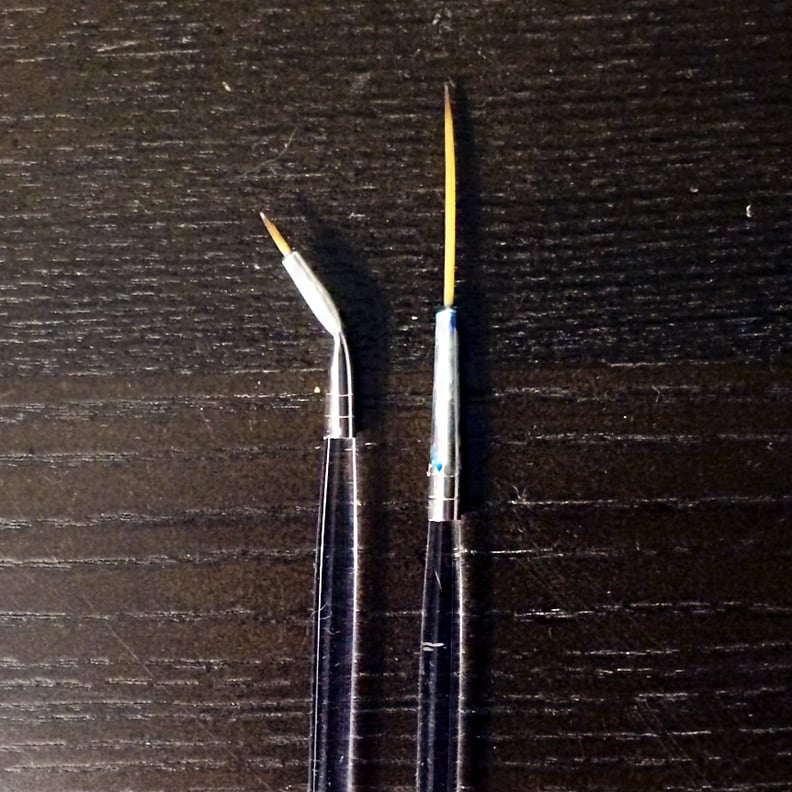 Brushes
To create your varsity letters and stripes, you need fine-tipped brushes for details and stripes. I used the Precision Detailer Brush (left) and Striping Brush (right) from the CND Nail Art Brush & Tool Set.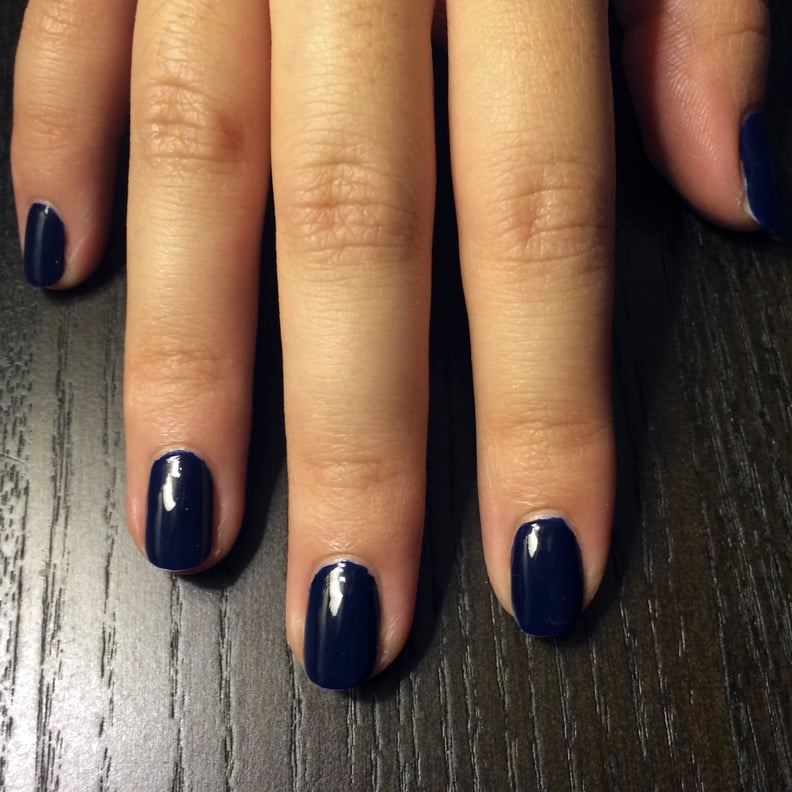 Step 1
Apply two coats of polish over your base coat. I went with a classic navy, but you can play with whatever color combo you like.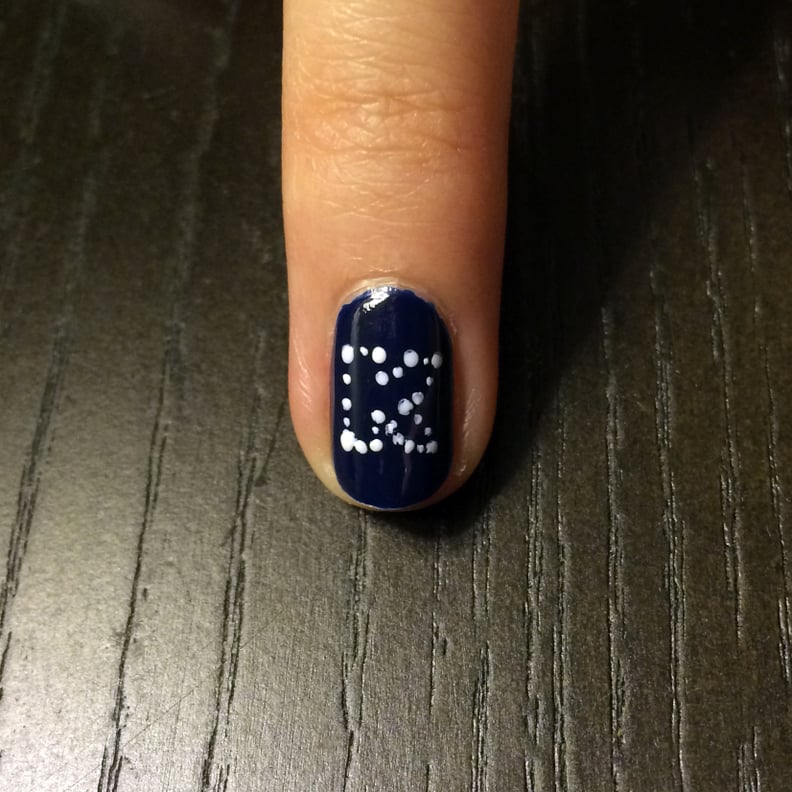 Step 2
While my base polish was still wet, I used the Precision Detailer Brush to outline the shape of my letter K in white polish.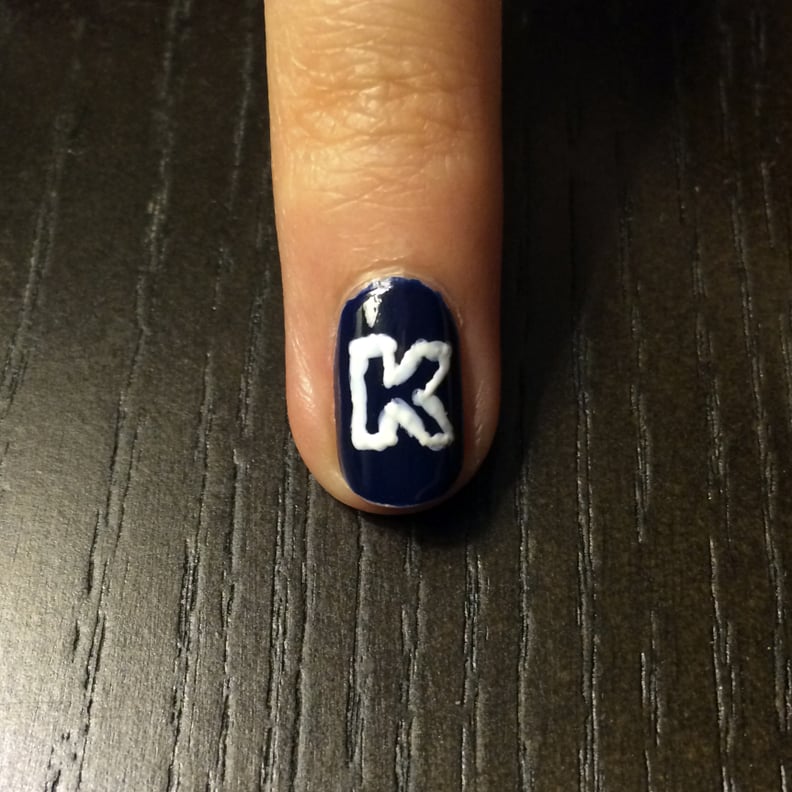 Step 3
I went back and traced the dots to create a block-letter K.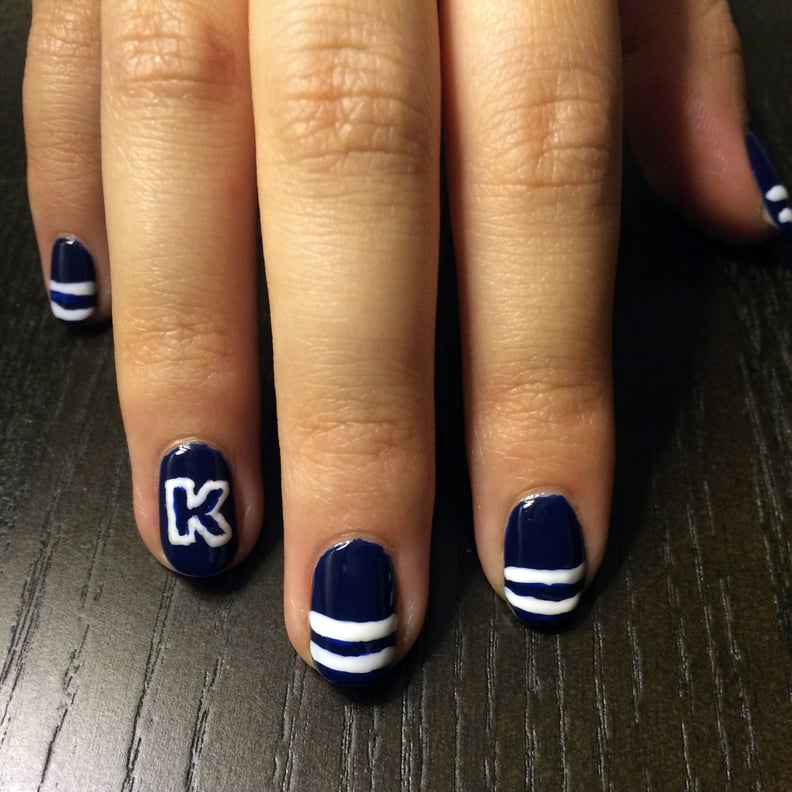 Step 4
To master that athletic vibe, I added the stripe details of a varsity jacket on the tips of my other nails with the Striping Brush. I cleaned up the look by going back with blue polish to touch up the white accents.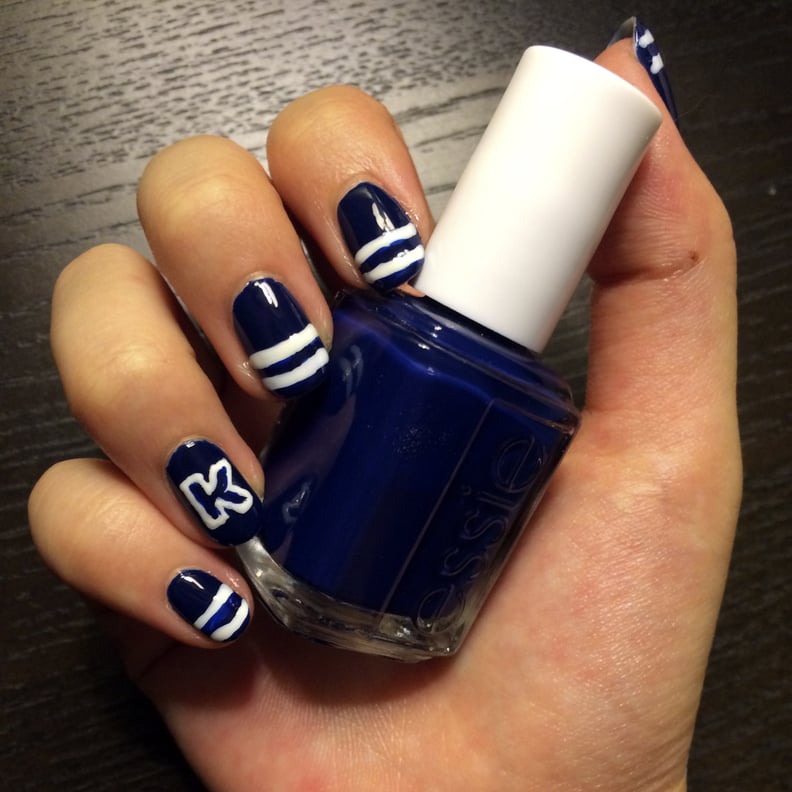 Step 5
Let your nails dry for a few minutes before applying your topcoat to prevent the colors from bleeding into one another. The final look is a chic take on the athletic and preppy trends for Fall.