Versed Day Dissolve Cleansing Balm Review
This $18 Cleansing Balm Feels Like Washing Your Face With a Cloud
As POPSUGAR editors, we independently select and write about stuff we love and think you'll like too. If you buy a product we have recommended, we may receive affiliate commission, which in turn supports our work.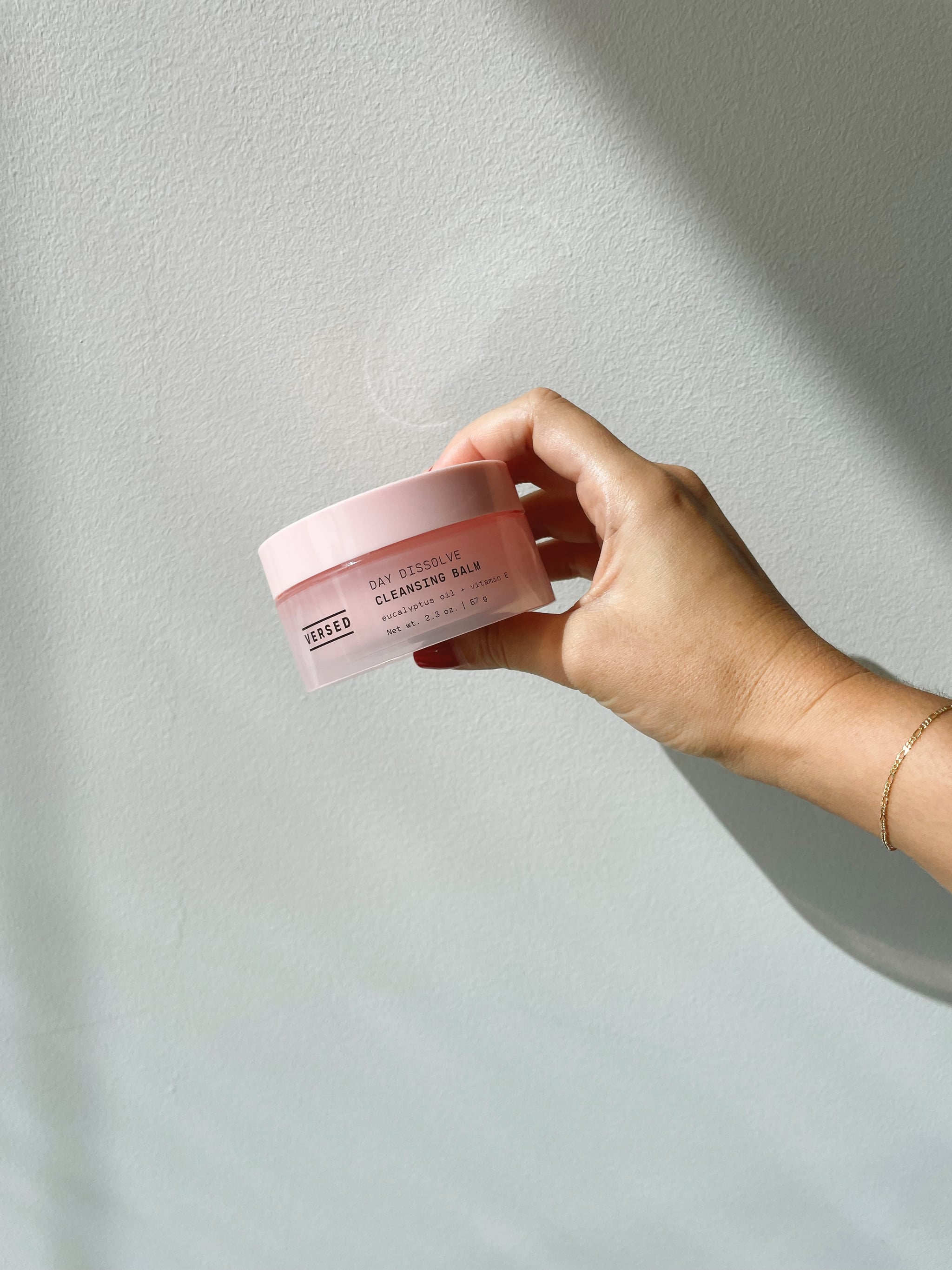 Day Removal Cleansing Balm is a product created by Versed Skincare.
It is a multifunctional product that cleanses the skin and removes makeup.
One editor tried the cleansing balm and loved the results.
My least favorite part of my skin-care routine is probably taking off my makeup. It seems like no matter how hard I scrub, wipe, and rinse, my mascara wants to stay and hang out just a liiittle bit longer. I recently have been seeing an influx of TikTok videos where people have been saying that makeup-removing wipes are bad for your skin (and the environment), so I started researching cleansing balms as an alternative. The first cleansing balm I tried was great, but it came attached to a $35 price tag. Since that was a little out of my budget, I set out to find something just as good but for less. And I did! Behold: the Versed Day Dissolve Cleansing Balm ($18).
A few fast facts: Versed's Day Dissolve Cleansing Balm is an oil-based balm that is made for all skin types. It's also vegan and cruelty-free. It has a very light eucalyptus scent, so opening the tub immediately transports you to the spa. Typically, I stay away from scents in my skin care, but this product claims to be safe for the eye area because it's made with naturally antibacterial eucalyptus, as well as clove leaf oil. There's no artificial fragrance, either, which I can appreciate.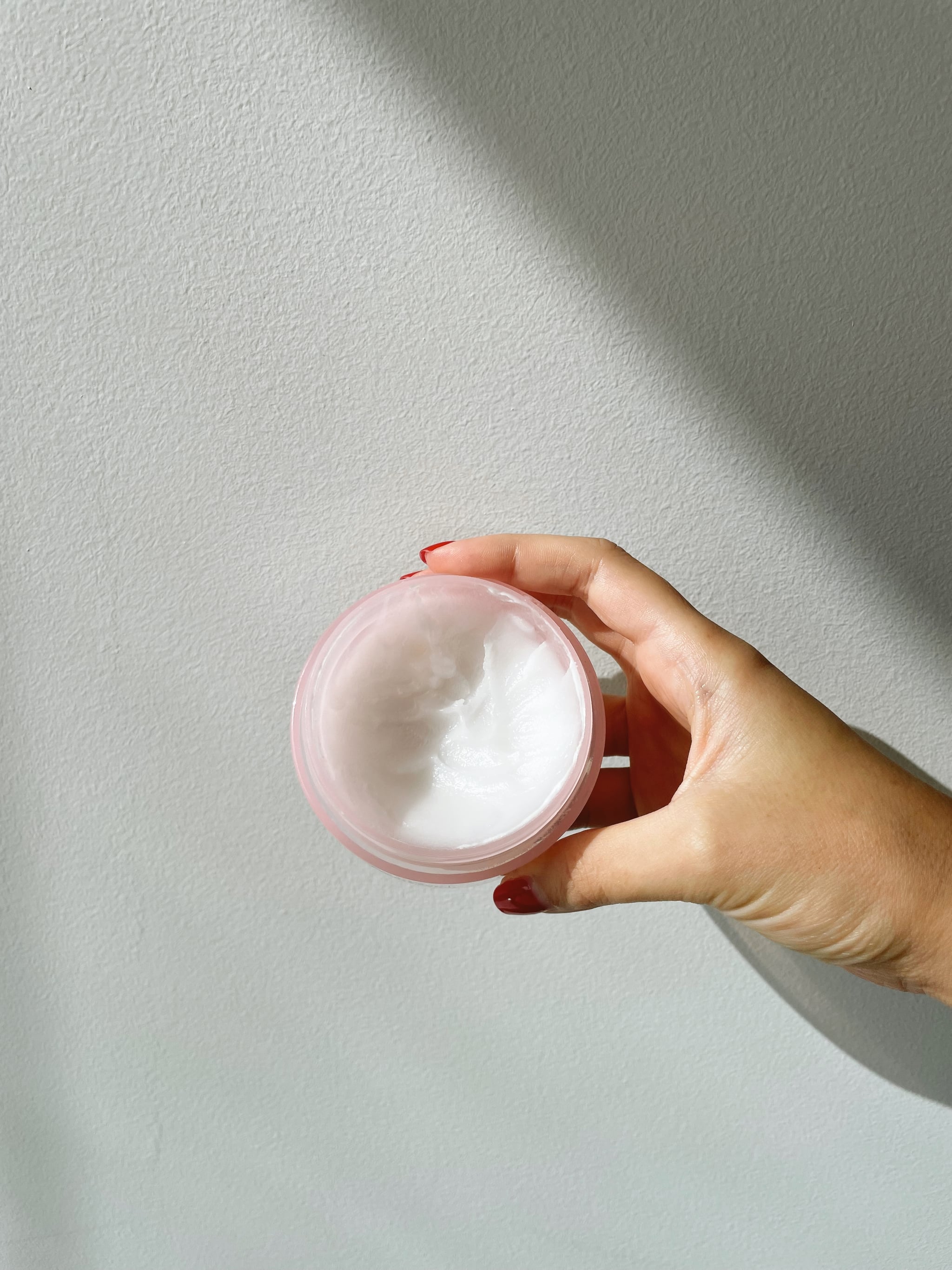 I use this balm as a replacement for makeup remover, or as the first cleanser in my double cleansing routine. I start out by taking a dime-size amount and massaging it onto dry skin. I like to focus on the areas with base makeup first, including my cheeks, chin, forehead, and neck. Then, I work some of the balm over my eyes, where I gently begin coating the balm over my eye makeup. I then rinse it all off with warm water and follow that up with my favorite facial cleanser. Afterward, my face always feels fresh as a daisy.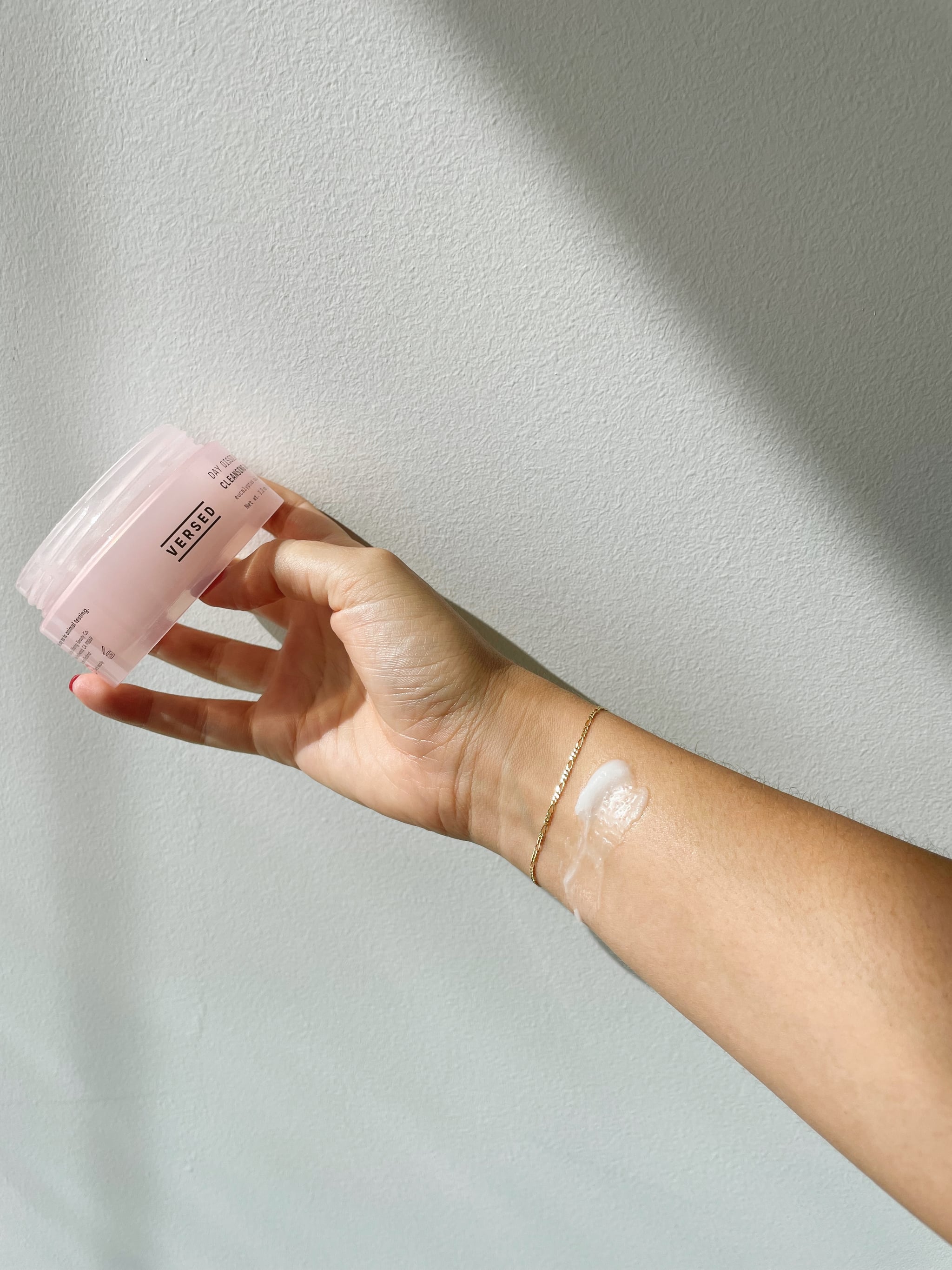 Immediately after my first time using it, I noticed how well it worked at removing makeup, including stubborn eye makeup I've had trouble with in the past. This cleansing balm genuinely melted it all off my face — no heavy scrubbing required — and in two minutes flat. It also felt much more gentle on my eye area than using makeup wipes did. Plus, I have dry, acne-prone skin, and this product didn't leave my skin feeling taut or flaky, and it also didn't break me out (hooray).
Versed's Day Dissolve Cleansing Balm has earned a front-row spot in my skin-care routine. If you're looking for a cleansing balm that's affordable, easy to use, and smells like a spa, what are you waiting for?
Rating:

Image Source: POPSUGAR Photography / Renee Rodriguez