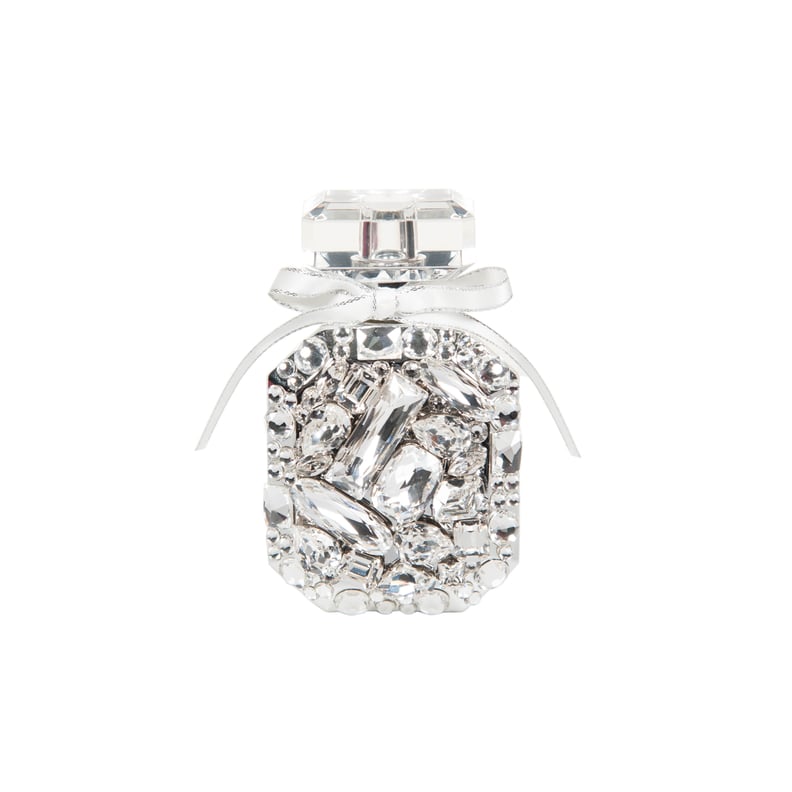 Marilyn Monroe created several generations of bling-lovers with just six simple words: diamonds are a girl's best friend. Whenever the holidays roll around, we hope to find something sparkly under the tree — and we're not just talking about glitter nail polish.
This year, we're adding this stunning piece of (vanity) jewelry from Victoria's Secret Beauty to our wish list. The brand has taken its signature scent, Bombshell, and upgraded it to Bombshell Luxe by encrusting the bottle with 78 Swarovski crystals. Though the opulent beauty product rings in at $250, we believe it's worth the price tag — we actually have this perfume in our rotation year-round. Its juicy passion fruit, peony, and vanilla orchid notes make it a go-to for both everyday wear and a date night out.
Trust us when we say that this swanky bottle (paired with some sexy lingerie, of course) is the perfect present for all glitz- and glam-loving gals. Snap up the sparkly scent tomorrow on Victoria's Secret's website.