Perhaps the only thing that we covet more than a Victoria's Secret Angel's curves is her thick, glossy mane. The good news is you don't need a modeling contract to re-create the sexy hairstyle. Backstage at the Victoria's Secret Fashion Show, hair mastermind Akki Shirakawa revealed that all you need to get that big, gorgeous hair are a carefully placed curling iron and product.
"I use a lot of Victoria's Secret mousse ($14)," he said. "The Victoria's Secret women are all very strong, confident, sexy, and the hairstyle should be glossy and bouncy." Working with stunning model Devon Windsor, he shared his technique so we can get the look at home.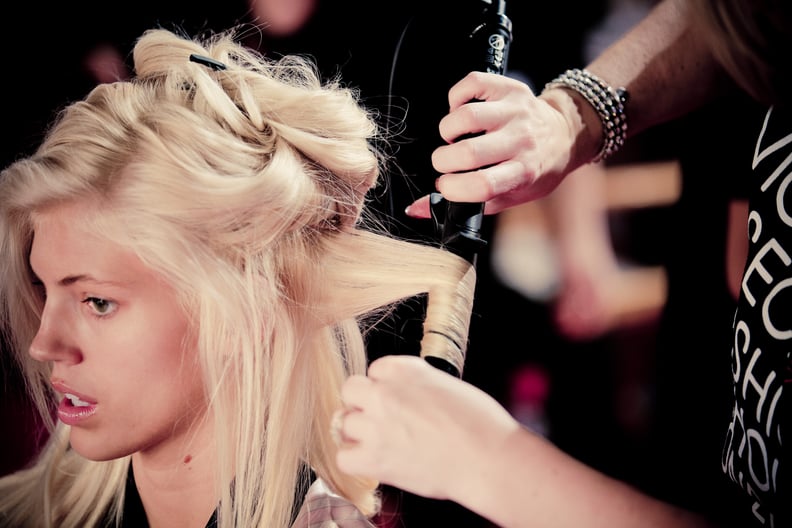 Curling Technique
There's only one rule: always curl your strands away from your face. From there, create bedhead-y, tousled locks. Akki suggests wrapping the hair randomly to give it an imperfect wave.
"Keep the ends a little bit looser," he says. Rather than always curling from roots to ends, you should sometimes choose only to add a bend to the tips of your strands.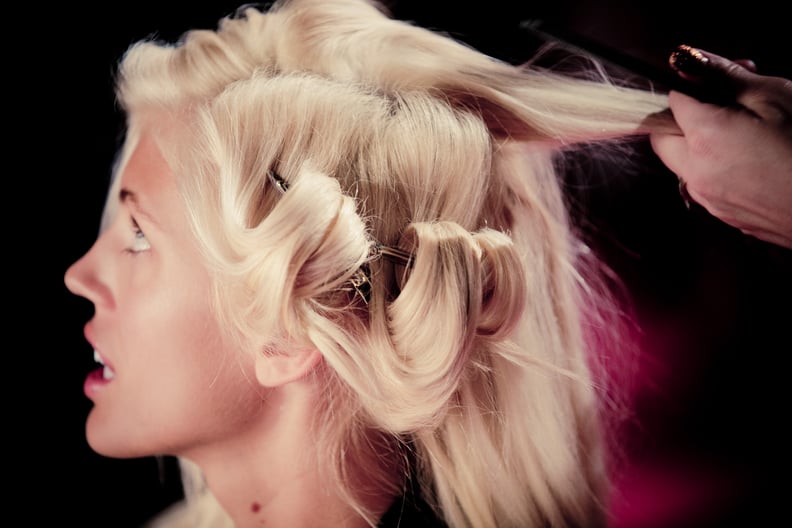 Keep Your Volume
This is a great technique to steal for holiday party prep: by rolling up and clipping your freshly curled hair, you can completely avoid sad, saggy locks. This hack preserves the volume until you're ready to head out the door, leaving your hair bouncy and fresh. Just don't forget to remove the clips!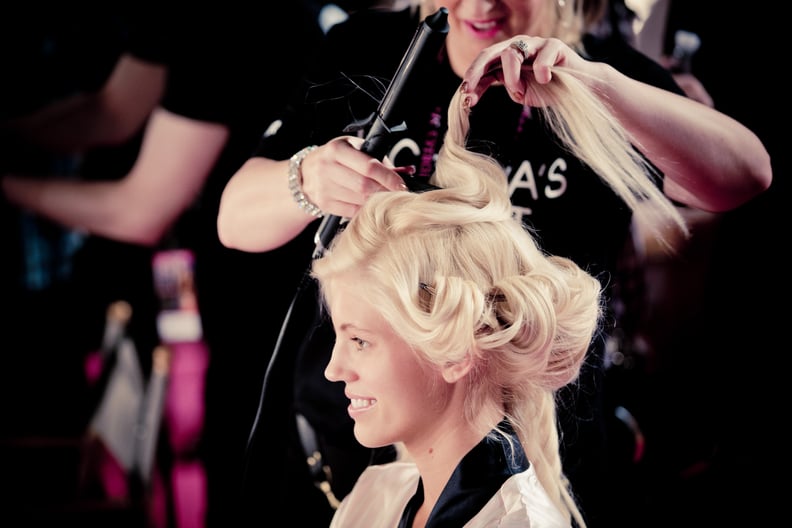 So Much More Than Bombshell Waves
The signature Victoria's Secret Angel hairstyle is lush, voluminous waves, but Akki's take is a little more bohemian — he describes it as "kind of beachy, bouncy with volume, and triangular-shaped."