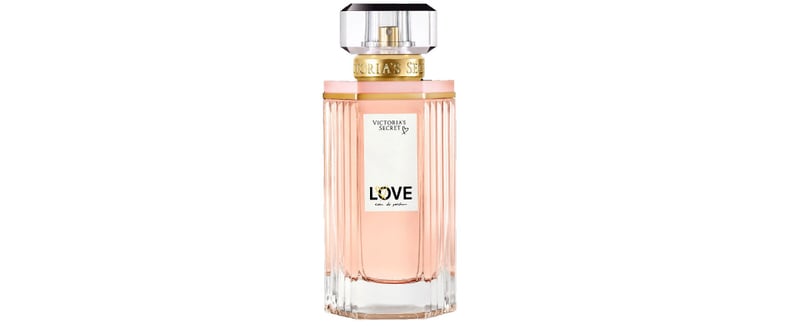 As POPSUGAR editors, we independently select and write about stuff we love and think you'll like too. If you buy a product we have recommended, we may receive affiliate commission, which in turn supports our work.
Few things in this world smell better than your SO's natural scent. Who hasn't sniffed — or slept in — someone's worn tee because it reminded you of them? The unique combination of cologne, bodycare products, pheromones, and sentimentality can't be bottled up. Or can it? Victoria's Secret's brand-new perfume, Love ($52), just might be the one to get it right.
"Whenever I travel, I wear my boyfriend's t-shirt to remind me of the love we have," VS Angel Elsa Hosk said at the launch event. Love, apparently, cues those same feelings since it's crafted with a note literally called "boyfriend tee." While it's a proprietary mix, we got a whiff of the accord by itself at the fragrance lab, and it's a bit sharp and masculine (think: the crook of a boyfriend's neck). Meanwhile, the other notes are fresh juniper and apricot blush, which altogether smell sweet, but sensual and sophisticated. We'd best describe it as akin to a bouquet and fresh bed sheets you'd just want to roll around in (wink, wink). Romantic, no?
The glass bottle, outfitted in gold, pink, and black, looks high-end and even more elevated than VS's past launches. It also comes packaged in an adorable millennial pink canister labeled with "LOVE" in big letters. On top of all that, the brand took a bit of a different route with its campaign, interviewing all the Angels about their real-life love stories. For example, Candice Swanepoel tells her adorable testimony of being "loyal to the same person for 11 years." Awww.
Love also comes in rollerball form, body cream, body wash, lotion, and solid fragrance ($18, though that is not available online just yet). There's also a new Love shade of the Velvet Matte Cream Lip Stain. Shop them all ahead!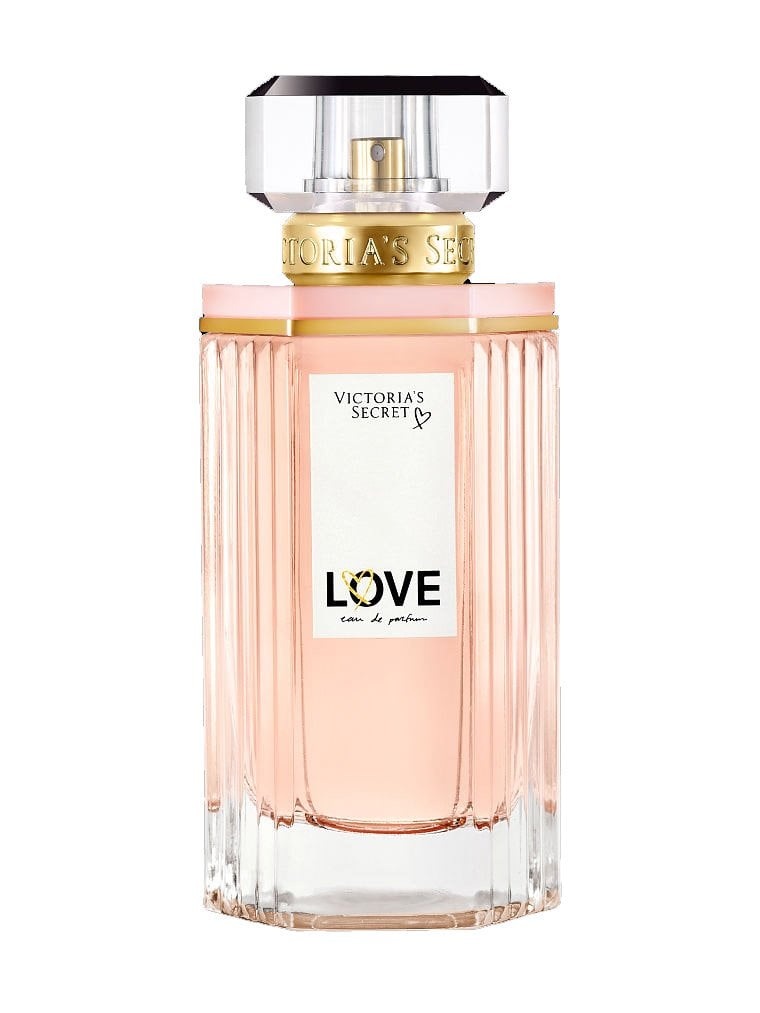 Victoria's Secret Love Eau de Parfum
Victoria's Secret Love Fragrance Rollerball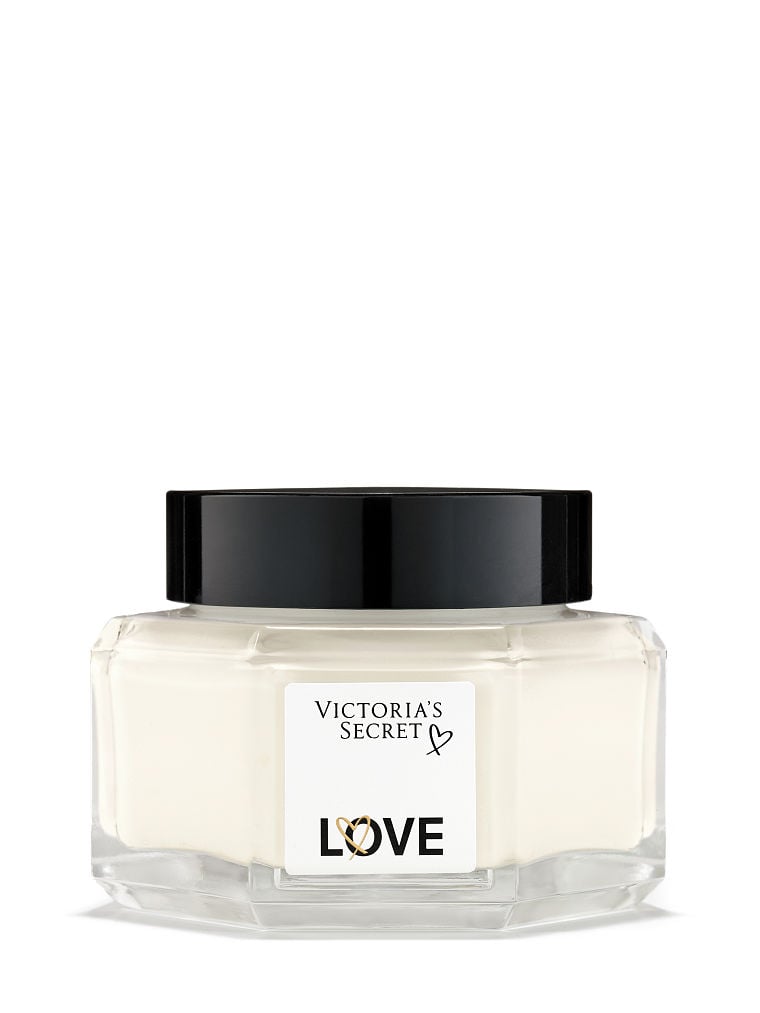 Victoria's Secret Love Fragrance Cream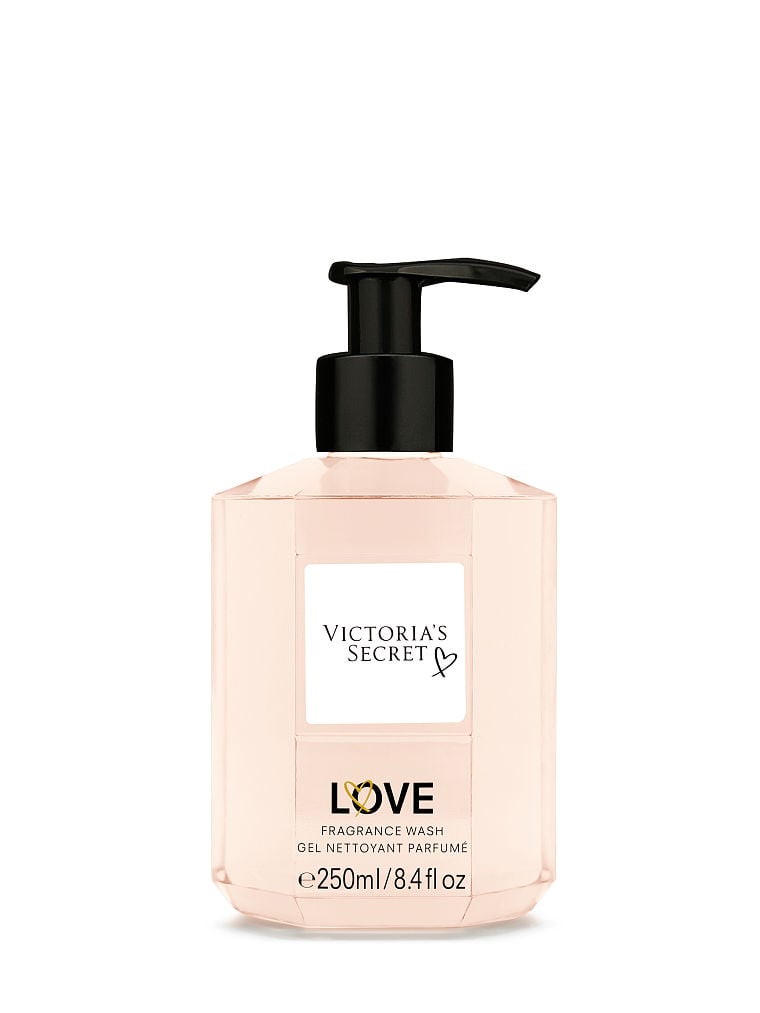 Victoria's Secret Love Fragrance Wash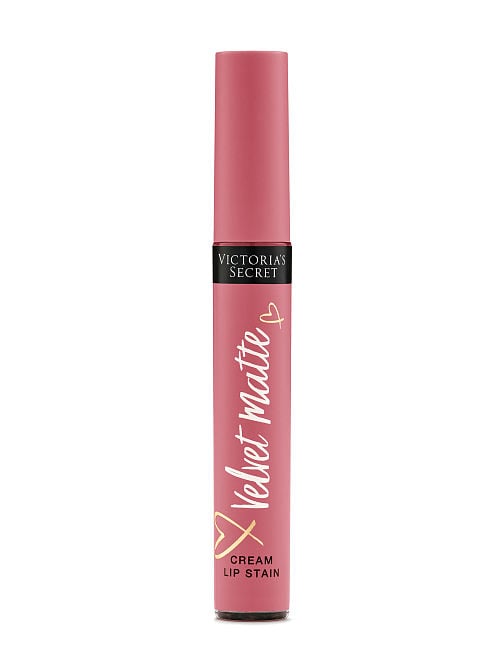 Victoria's Secret Velvet Matte Cream Lip Stain in Love