Try the Trendiest, Most Unexpected Skin Care Ingredients of the Year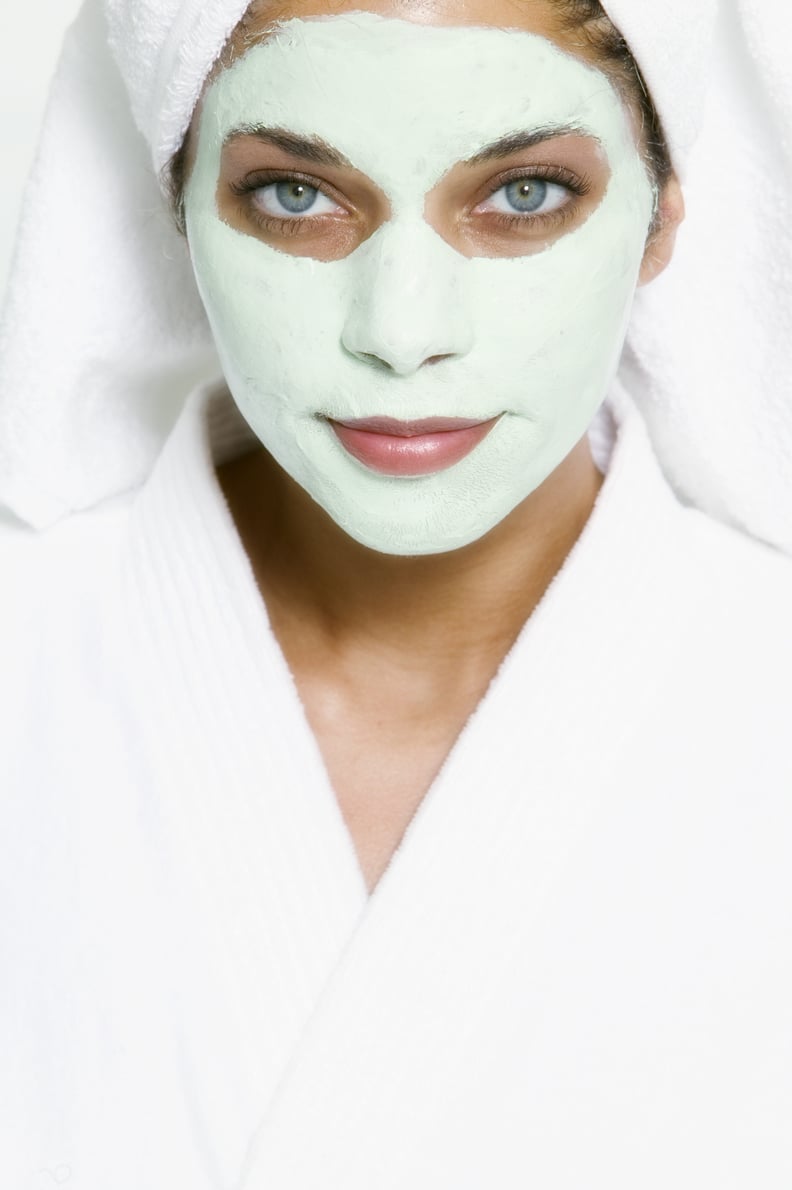 As POPSUGAR editors, we independently select and write about stuff we love and think you'll like too. If you buy a product we have recommended, we may receive affiliate commission, which in turn supports our work.
We consider ourselves trendsetters, not trend followers. But if Kate Middleton is getting a bee venom facial, we want one too! This year there have been some unexpected (and downright strange) ingredients popping up in the skin care aisle. Apparently snake venom is the new Botox, mink oil is the new coconut oil, and kale is just as good on your body as it is in your stomach. That's right — you should be slathering vegetables all over your face, and this list is taking organic beauty to a whole new level. Each of these actives has been proven to give you brighter, tighter skin. You can shop the awesome products packed with these unexpected ingredients below. Then, when your friends ask why the heck you're using snail cream, you can wow them with your scientific knowledge. Source: Corbis Images
01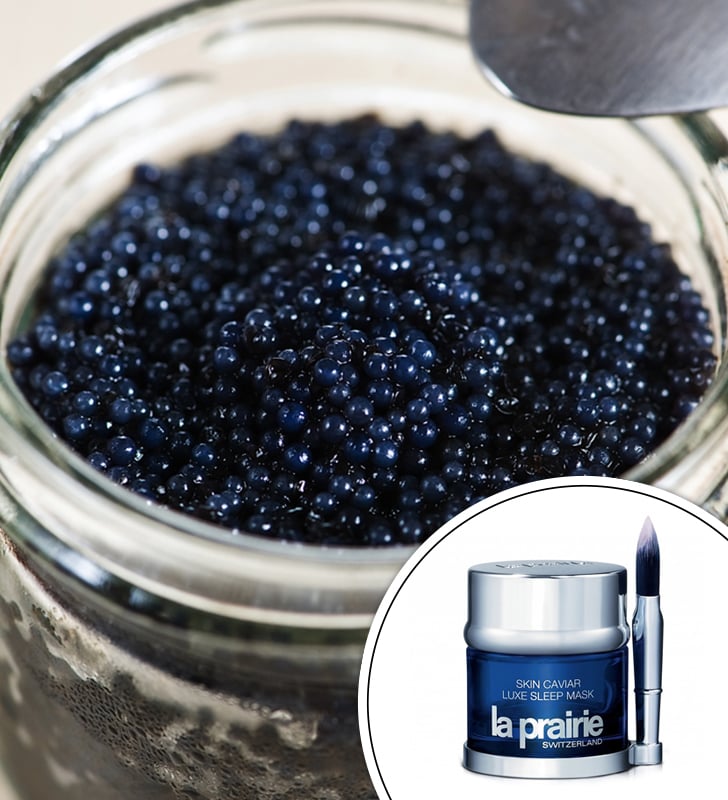 Caviar
If you're a foodie, you know that there is nothing more luxurious than caviar. But did you also know that you can smear your face with the stuff for smoother skin? La Prairie Skin Caviar Luxe Sleep Mask ($300) uses caviar extract to erase the signs of aging as you snooze.
02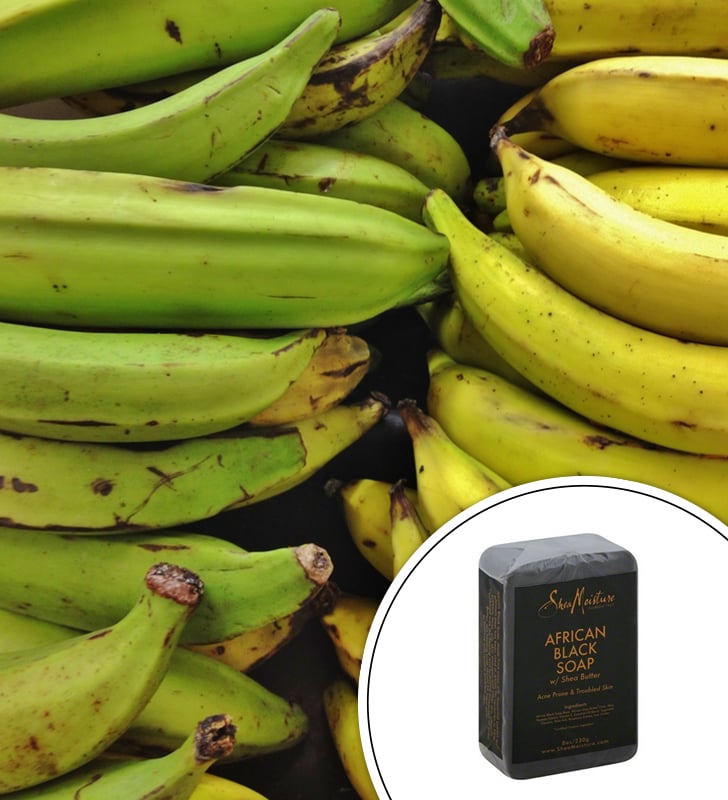 Plantains
Yep, those overripe bananas and their ilk have beauty benefits, too! Shea Moisture African Black Soap ($5) is made with a mix of plantain extract, palm ash, and African shea butter. The natural ingredients mix to create a highly astringent soap that is good for oily skin types. You can use it to get rid of acne and dandruff.
03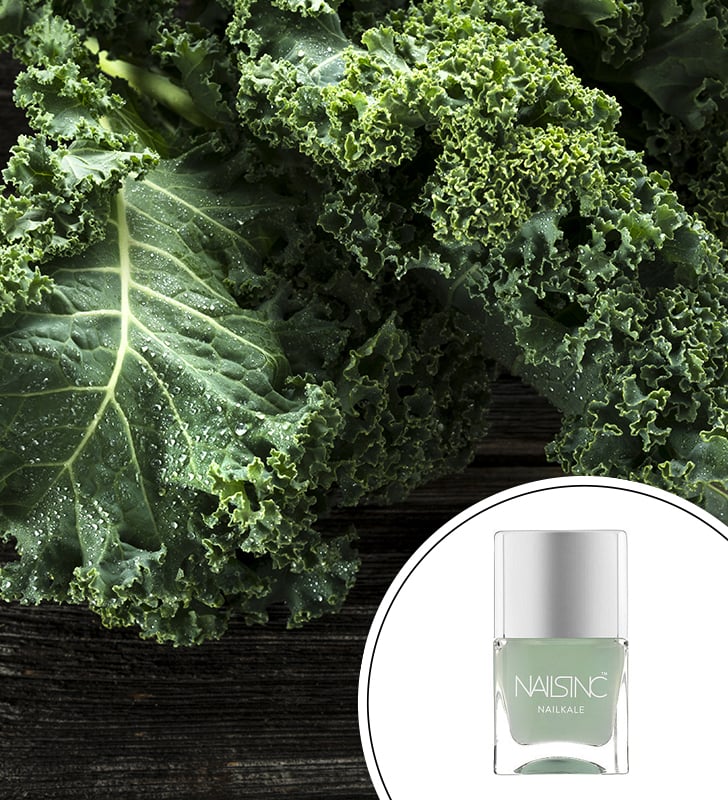 Kale
The same dark green, leafy vegetable that's taking over the health world is entering the beauty business, too. It's official: kale is way more powerful than Popeye's spinach. Take Nails Inc. NailKale ($14) for instance. The colored polish (and the vegetable) is packed with vitamins A, C, and K, which can help with keratin production.
04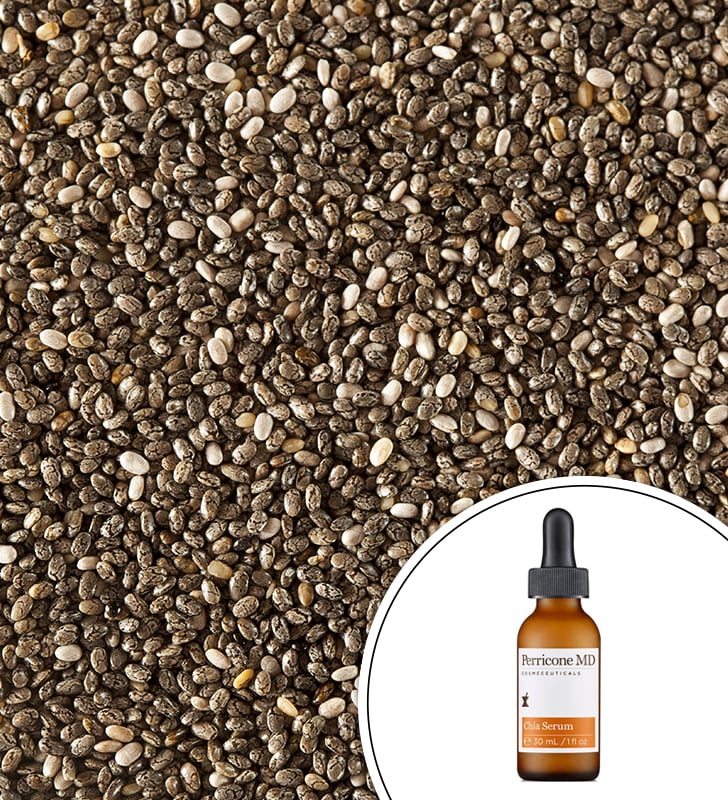 Chia Seeds
It seems like everyone is adding chia seeds to their recipes for filling, omega-rich snacks. Well, apparently we should have be throwing the mix into our serums and creams too. The Perricone MD Chia Serum ($75) harnesses the antioxidant power of chia for antiaging benefits.
05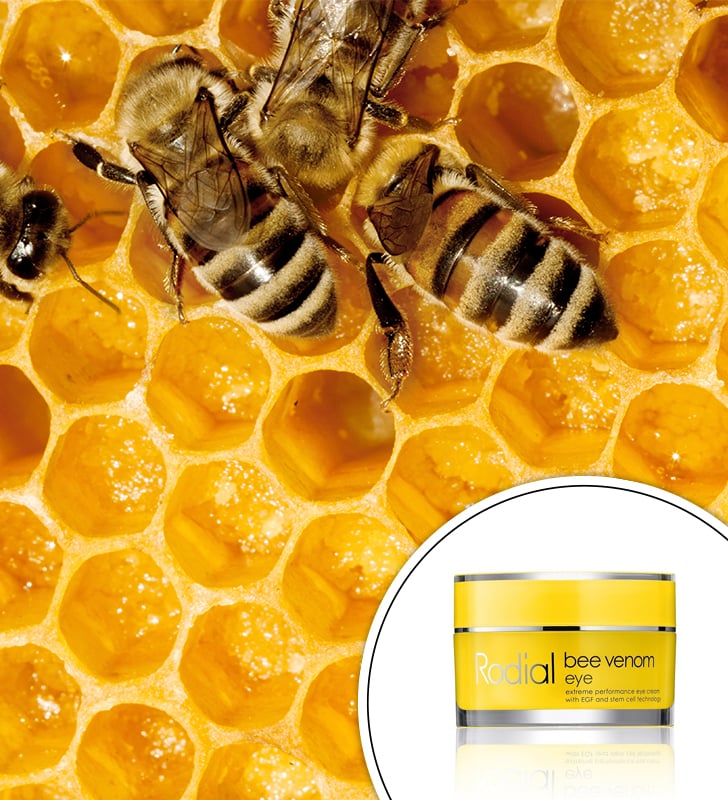 Bee Venom
A few years ago, bee venom shot to the top of the beauty ingredient list when Kate Middleton got a bee venom facial. The Rodial Bee Venom Eye Cream ($140) fills in fine lines with a plumping effect — probably the same reaction you get from a bee sting.
06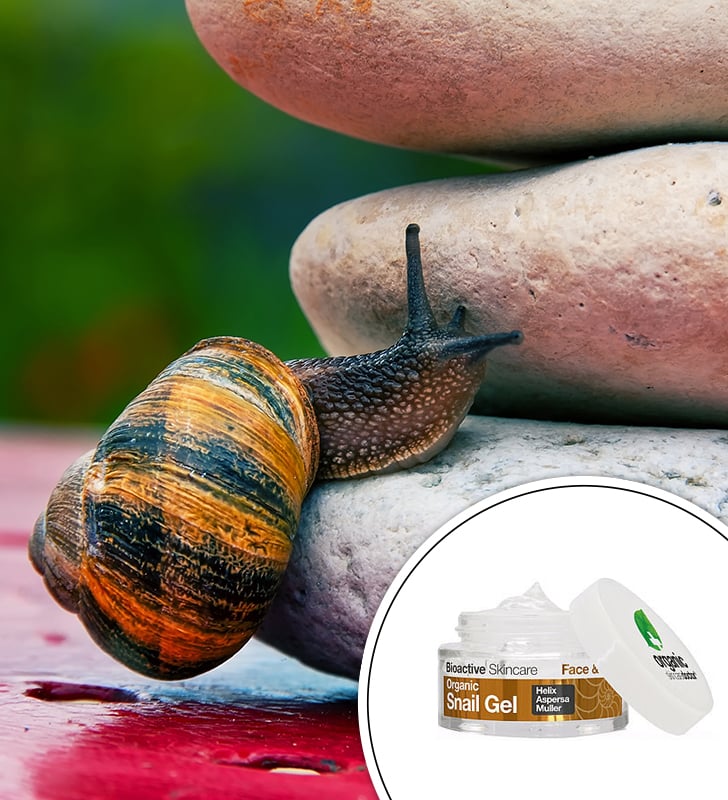 Snail Slime
Would you let a snail crawl all over your face in the name of beauty? Thankfully, companies have bottled the skin benefits of the slime so that isn't necessary. Products like the Organic Doctor Snail Gel ($20) promise a more even skin tone and boosted elasticity.
07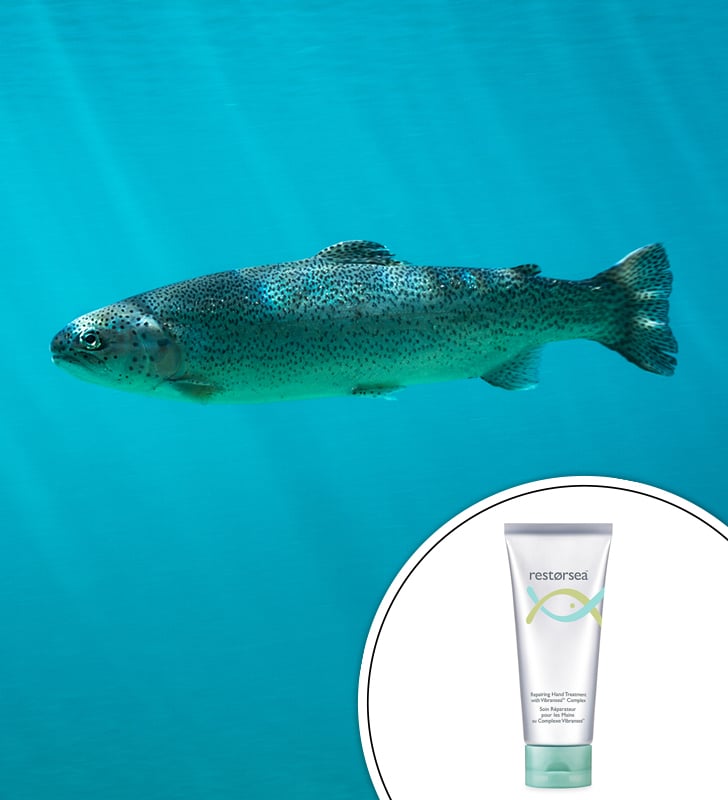 Salmon Hatchery Water
It's likely you've never heard of salmon hatchery water, but it's the primary active ingredient in all of Restorsea's skin care products, including the Repairing Hand Treatment ($85). The special liquid holds an antiaging enzyme released during the hatching of salmon eggs, which helps create a wrinkle-free facade.
08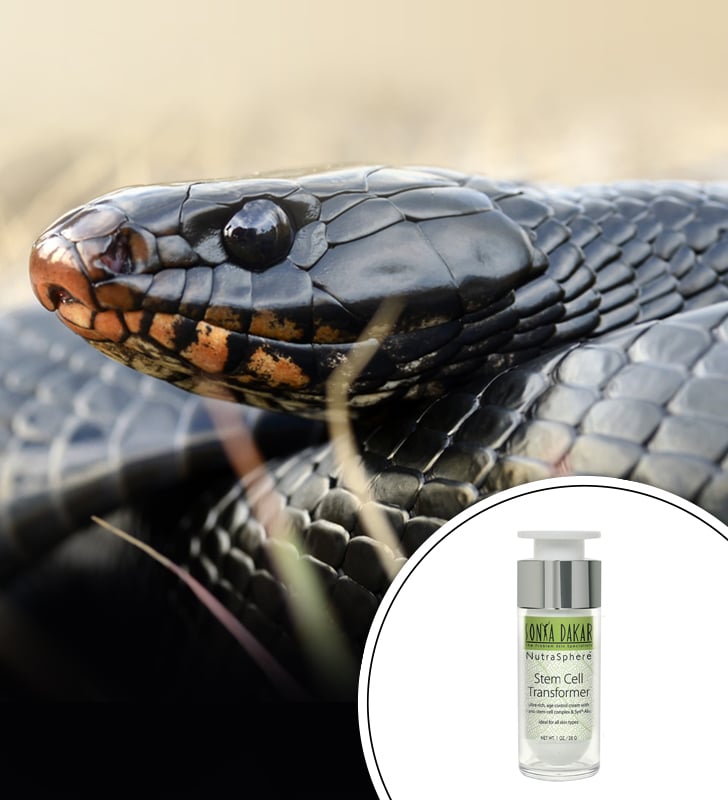 Snake Venom
OK, the Sonya Dakar Stem Cell Transformer ($195) serum doesn't have real snake venom in it. But the celebrity facialist did re-create a similar numbing effect that freezes fine lines and wrinkles. So, you can forget Botox and ask for a shot of snake venom instead.
09
Mink Oil
Mink oil has been used to protect leather from water damage for years, and it's apparently great for your skin, too. This ingredient is actually sweat, oil, and fat from the outer pelt of a mink (ferret-like animals who spend a lot of time swimming). Sesbellot Pure Mink Oil ($90) can keep skin hydrated under the harshest conditions. We're not sure this will trump olive oil on our list of favorites, though.
10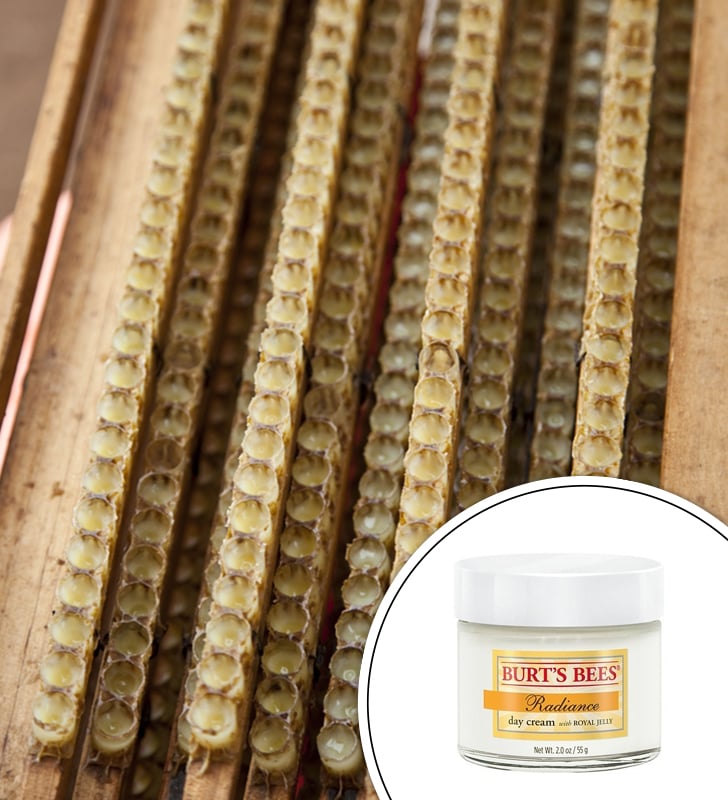 Royal Jelly
Burt's Bees Radiance Day Cream ($12) touts royal jelly — used to feed the queen and larvae in the beehive — as a star ingredient to brighten skin. The cream is packed with folic acid, biotin, and protein.