5 Reasons a Clay Mask Is 1 Step Your Skincare Routine Needs
Advertiser Content From
POPSUGAR Must Have
Take a quick look at your skincare stash. What do you see? Probably a cleanser, toner, and moisturizer — maybe even eye cream and a few sheet masks, too. But if a clay mask is missing among your jars and bottles, allow us to explain why that needs to change immediately.

No matter if you're a skincare beginner or a total pro, there's a good chance you're aware masks are having a major moment. Not only can they do serious complexion damage control in a single use, but they're also made to target specific concerns — treating breakouts one day, restoring hydration the next. Clay masks, however, can tackle multiple issues at one time, making them a secret weapon in anyone's skincare stash.
If we've piqued your interest, we have something even more intriguing to share: Tarte's Tight & Bright Clay Mask (one of our all-time favorites) is included in our Fall Must Have subscription box. So to prepare for the arrival of this brand new skincare hero, read on as we share five skin-renewing benefits of a clay mask. Your skincare routine is about to work a whole lot smarter — not harder.
1. It Restores Your Skin's Balance
If you're part of the overwhelming majority of people who classify their skin as "combination," clay is exactly what you need. The natural ingredient is praised for its ability to absorb oil from the surface of the skin without drying it out. Unlike other masks or treatments that can leave skin feeling totally stripped and parched, you'll be pleasantly surprised to see your complexion looking even and well-balanced.
2. It Naturally Purifies
Besides absorbing excess oil, people often turn to clay masks because they naturally (and gently!) purify, detoxify, and exfoliate. This means they can dislodge and ward off unsightly blackheads and blemishes, leaving you with that refreshed, just-had-a-facial kind of feeling.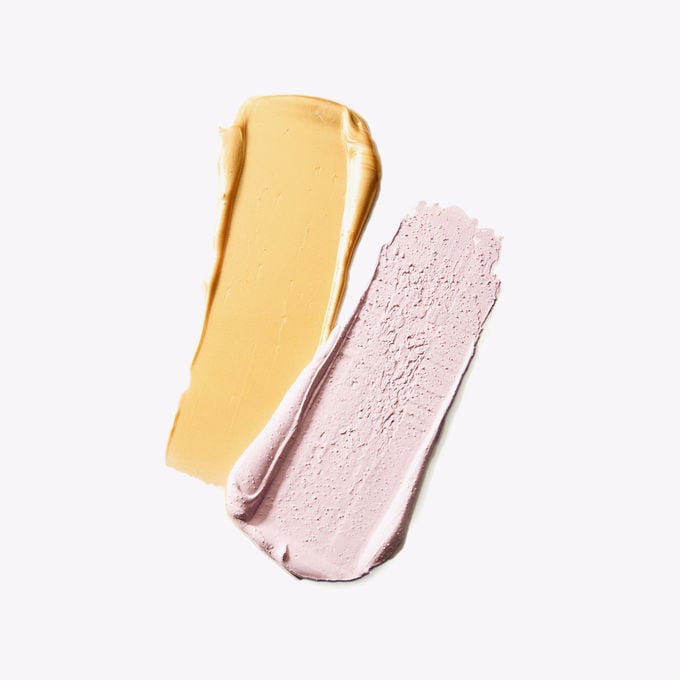 3. It Can Target Multiple Areas
Covering your entire face in colorful goop is an Instagram moment waiting to happen. That said, the same level of commitment isn't required every time you mask. Instead, you can work on specific areas at a time — just your T-zone or cheeks, for example — or multimask by applying separate masks to different parts of your face. Tarte's Tight & Bright Mask features two formulas (a purifying mask to nix shine and a gel mask to hydrate) that make this seriously seamless.
4. It Works on All Skin Types
Beauty girls don't know discouragement until they try a hyped-up product and soon realize it doesn't work for their skin type, tone, or unique features. With clay masks, that concern is basically nonexistent because (as you've probably guessed by now), they work on all skin types — really. The gentle quality of the clay means that it won't irritate sensitive complexions or dry out already-dehydrated skin. A win for everyone.
5. It Lasts Forever
As much as we love a single-use sheet mask, throwing them (and basically our money) in the trash after 20 minutes hurts. Luckily, a little goes a long way with clay, so you can get countless uses out of a single jar. What's more, the Tarte Tight & Bright Mask will last even longer since you have double the formulas to play and experiment with.
Haven't ordered your Fall Must Have box? Now's your chance! Reserve yours by clicking here, and prepare to bask in your flawless complexion all season long.