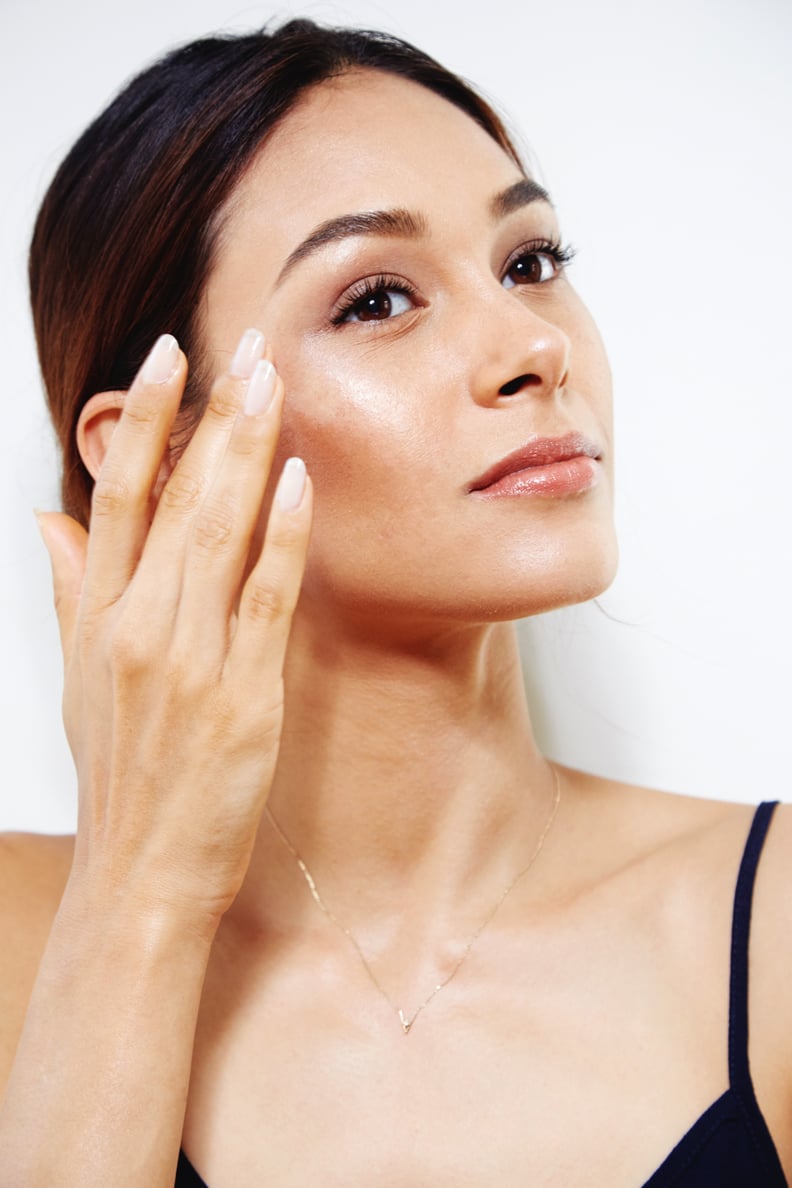 POPSUGAR Photography | Benjamin Stone
POPSUGAR Photography | Benjamin Stone
Every editorial product is independently selected by our editors. If you buy something through our links, we may earn commission.
The strobing trend shows no sign of slowing down, which has made it a true challenge to shop for a new highlighter. The sheer number of options is overwhelming in itself . . . and then from there, it seems impossible to pick the right color, texture, and finish for your complexion.
When you want to take the guesswork out of a decision, consider looking to astrology. Horoscopes are so much more than an indication of what kind of day you'll have: they crystallize your personality into core traits. This particular aspect is perfect for charting your next purchase.
Whether you're a Pisces in search of a dewy glow or a Leo craving a radiance worthy of your regal sign, there's an illuminator perfect for you. We've narrowed down all the shimmering selections to the top 12 — one for each horoscope. They're all so glorious, they're bound to make you feel gorgeous even when Mercury is in retrograde.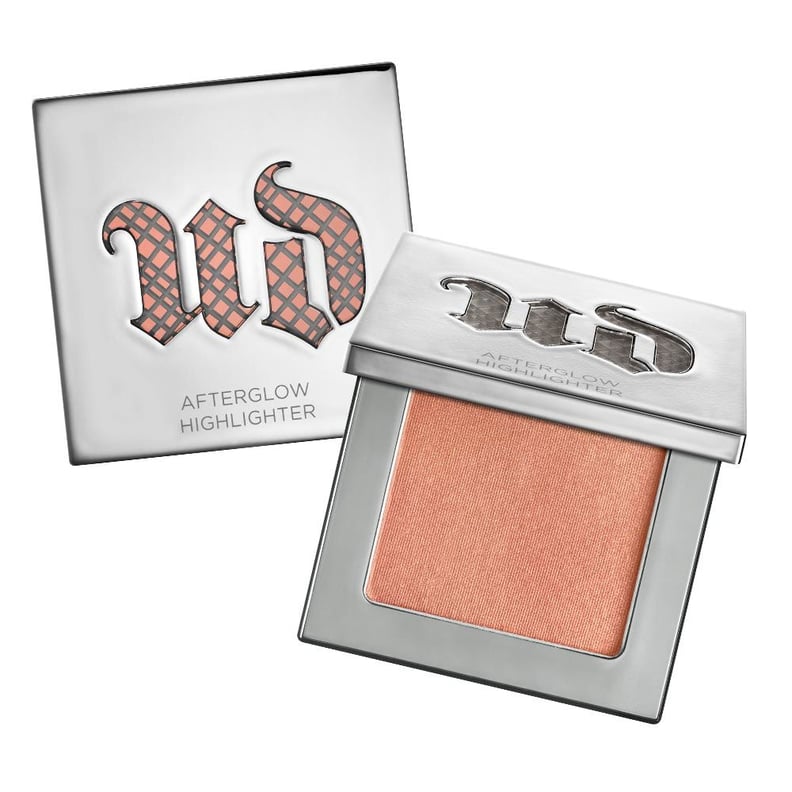 Aries
Confident and aggressive Aries can pull off a more adventurous illuminator like this. It features an unusual yet sensual pink iridescence that shines through the warm base hue, which is a nod to this sign's power color (red!). Rocking it on cheekbones will be sure to grab the attention of strangers, ideal for admiration-craving Aries.
Shop: Urban Decay Afterglow 8-Hour Powder Highlighter in Fireball ($26)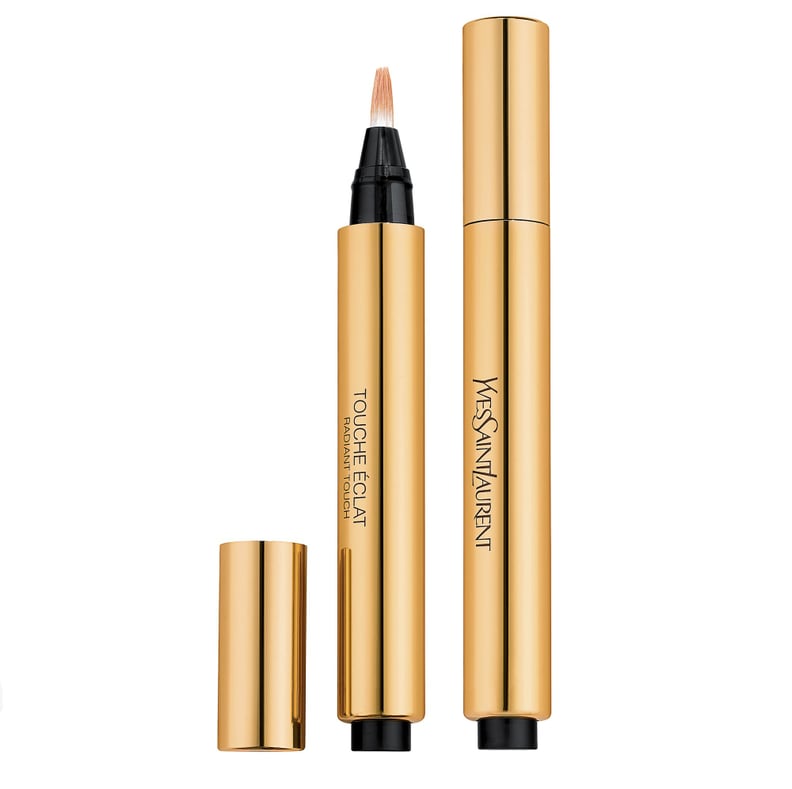 Taurus
You're not frivolous with your money, but you do like to splurge every now and then, especially when the purchase is worth it. This iconic highlighter (available in 10 shades) is beloved by models, celebrities, and makeup artists alike, making it a definite essential for you. The classic gold packaging will appeal to your materialistic side.
Shop: Yves Saint Laurent Touche Éclat ($42)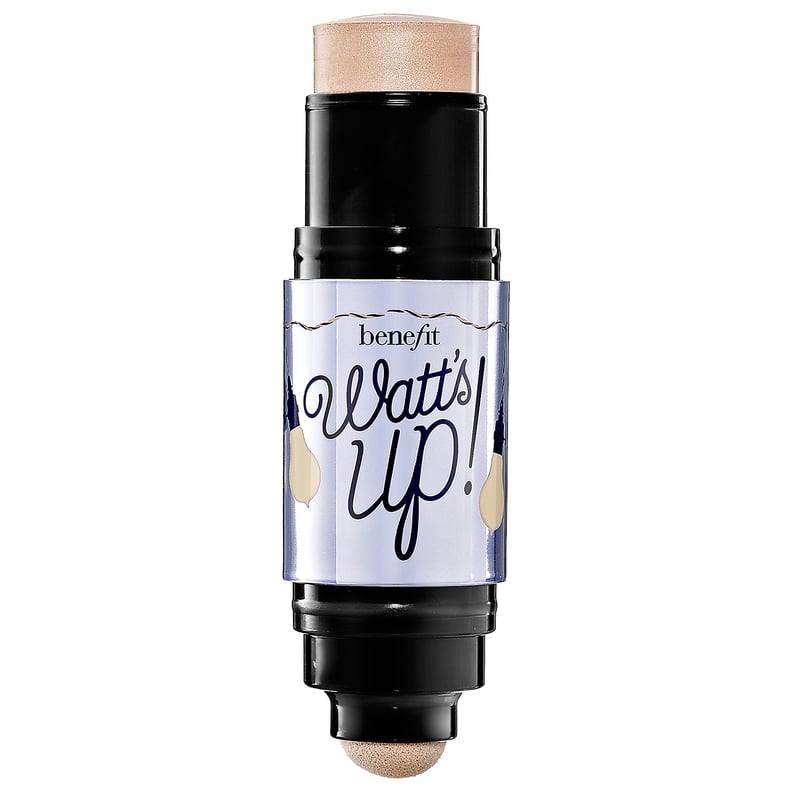 Gemini
Geminis are always on the move and have little time to spend on a complicated beauty routine. A stick highlighter like this one allows you to just swipe on your shimmer, buff it in with the sponge tip, and go. Because the creamy formula blends easily, you can even just lightly smudge it on your cheekbones, chin, and cupid's bow with your fingertips, which is ideal for someone who can't be bothered with fine details.
Shop: Benefit Cosmetics Watt's Up! Cream-to-Powder Highlighter ($30)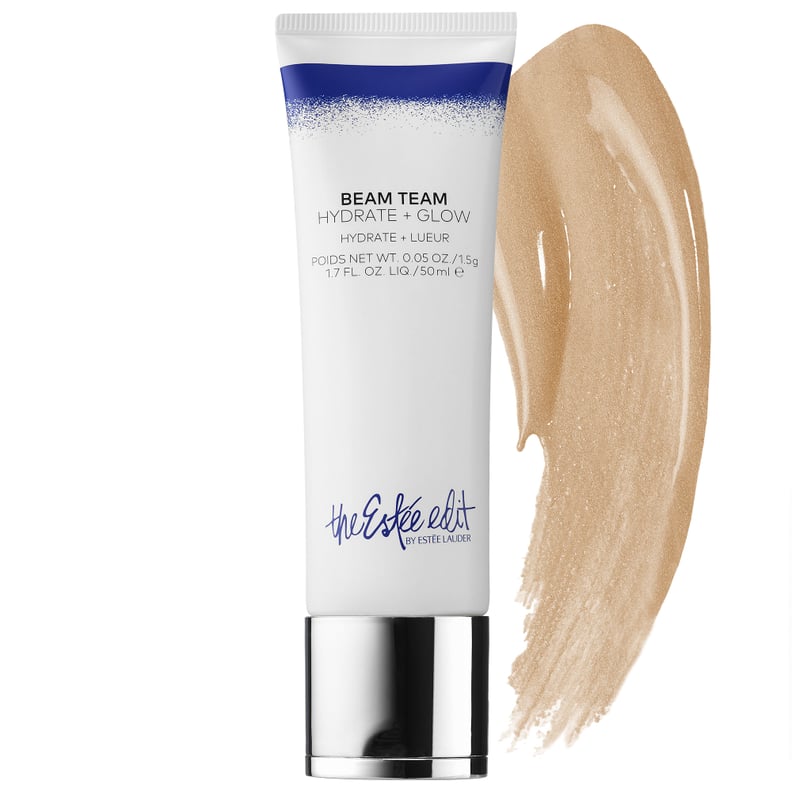 Cancer
As a Cancer, you are constantly concerned about your life's problems . . . and skeptical about the solutions you've come up with. You can feel confident in your dull, pallid skin when picking this double-duty formula. Use the hyaluronic-acid-rich lotion as a daily moisturizer to add a subtle, sun-kissed glow to skin (try it on a "no-makeup" makeup day). Flip up the lid on the tube's cap, and you'll find an intensely shimmery balm that you can add to the high points of your face for extra gloss.
Shop: The Estée Edit Beam Team Hydrate + Glow ($42)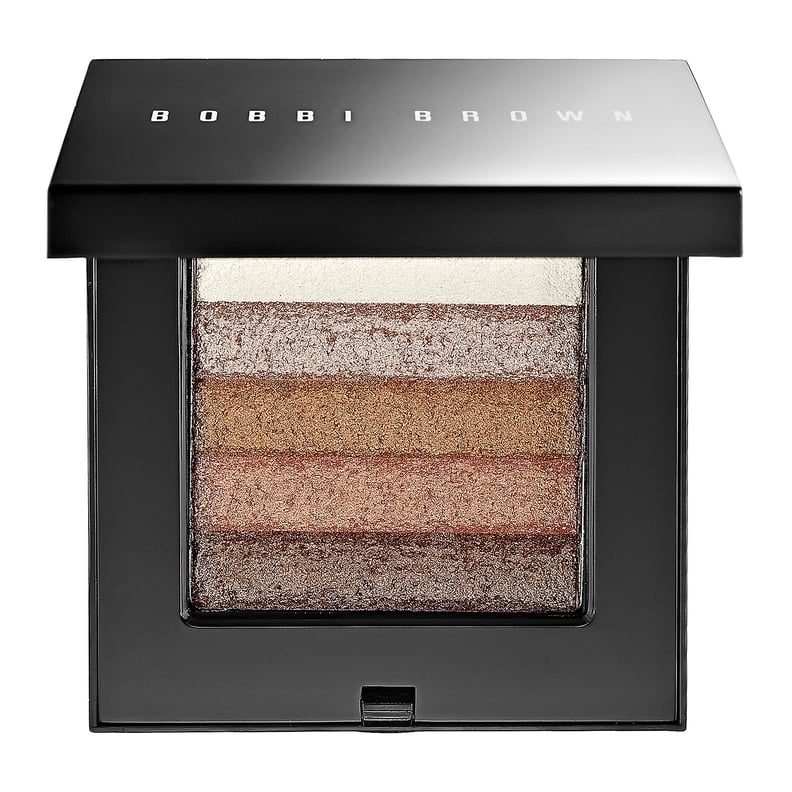 Leo
Customization is really important to you, Leo, so get your paws on a versatile compact like this one. It's available in a variety of shades, but these golden hues really speak to you, as your royal sign is ruled by the sun. The six different colors can be blended together with a big fluffy brush or applied individually for a bespoke glow. (Try it on eyes, too!)
Shop: Bobbi Brown Shimmer Brick in Bronze ($46)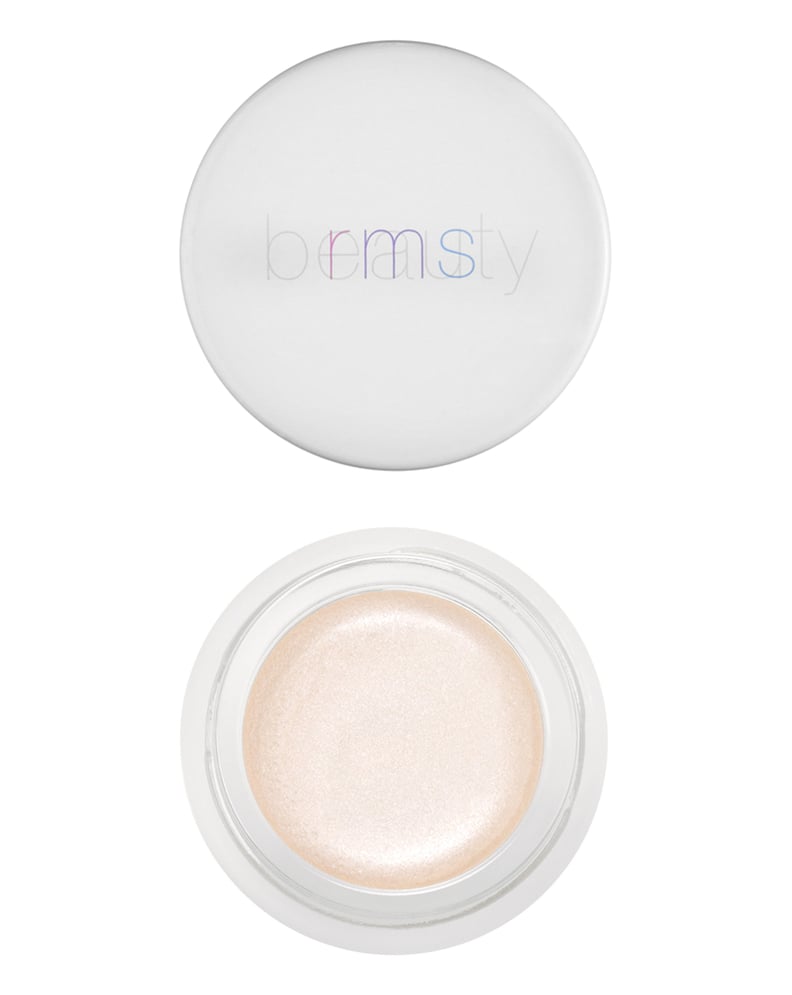 Virgo
Virgos aren't one to hog the spotlight, so you might not have actively sought out a highlighter before (attention-grabbing shimmer? No way!). This one is worth adding to your small, ascetic stash, though. It adds a natural, subtle sheen that makes skin look youthful and healthy, not overly made up. Use a fingertip to dab it on the inner corners of your eyes, cheekbones, and the center of your lower lip. Or take a Beautyblender to apply it (Virgos tend to be germophobes)!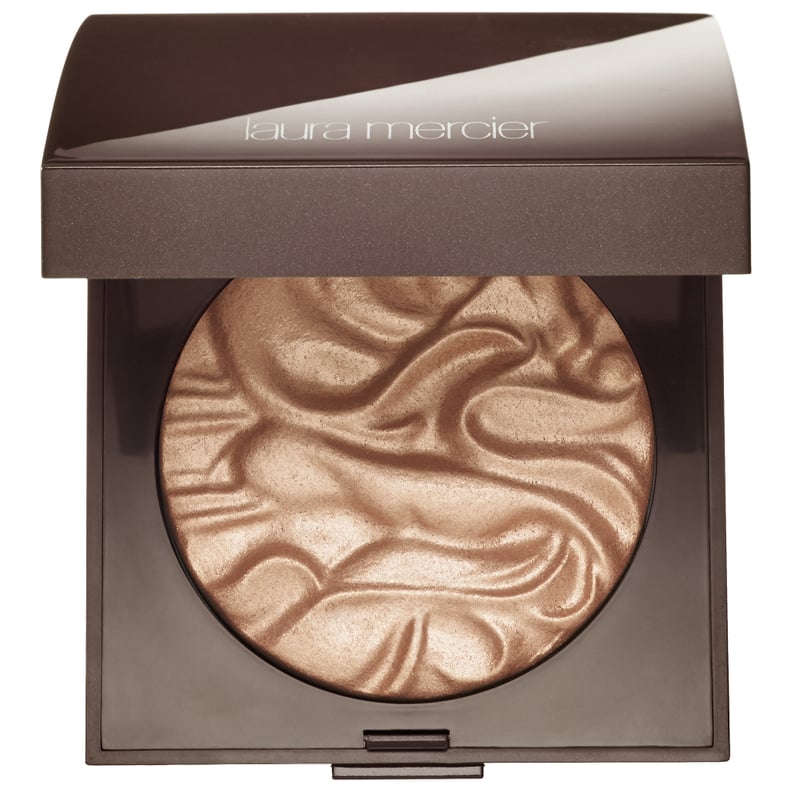 Libra
Libras are known for their love of luxury and elegant taste. The surface of this stunning powder mimics swirls of sumptuous fabric, so it's worth showing off to anyone who will pay attention. The formula itself is equally silky, meaning the quality is as exceptional as its appearance. Four shade options means a wide range of complexions can achieve a gorgeous gleam. Brushing it on in front of a fancy mirror will appeal to Libra's vanity.
Shop: Laura Mercier Face Illuminator Powder ($44)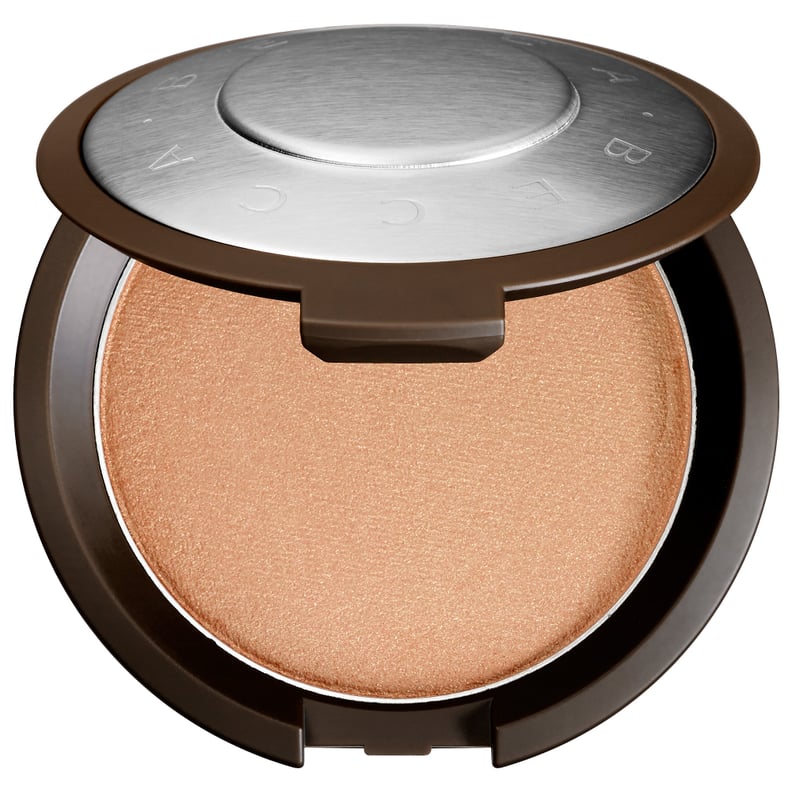 Scorpio
Above all, one word can be used to describe you, Scorpio: intense. Such a strong and passionate sign merits a bold highlighter. Dust this powerfully luminous pressed powder onto your cheekbones before taking your next selfie. Doing so will ensure its perfection (which it will be, considering you're such a Type A).
Shop: Becca Shimmering Skin Perfector Pressed in Champagne Pop ($38)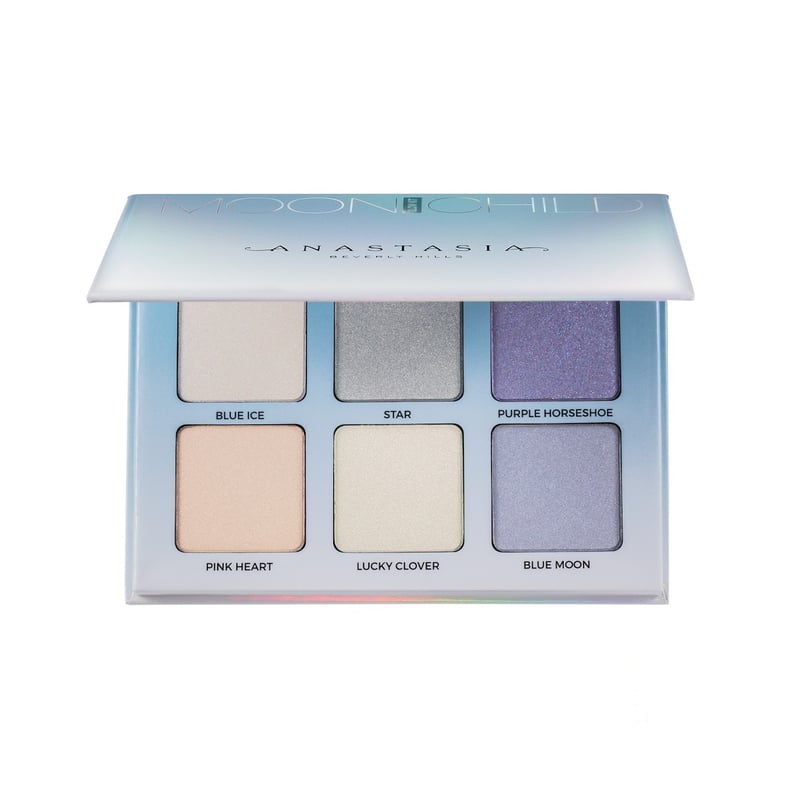 Sagittarius
Because Sagittarians hate boredom, it's important that they have options . . . and those options better be intriguing. The six kaleidoscopic hues in this cult-favorite palette will allow her to mix and match for unlimited, multichromatic color combinations. The green, blue, and purple pans are a bit unusual, but no worries — a Sagittarius doesn't care what others think! Pro tip: wear Lucky Clover on your cheekbones on Thursdays. The yellow-green blend of pigment will make you feel cheerful and optimistic as you move towards the weekend.
Shop: Anastasia Beverly Hills Moonchild Glow Kit ($40)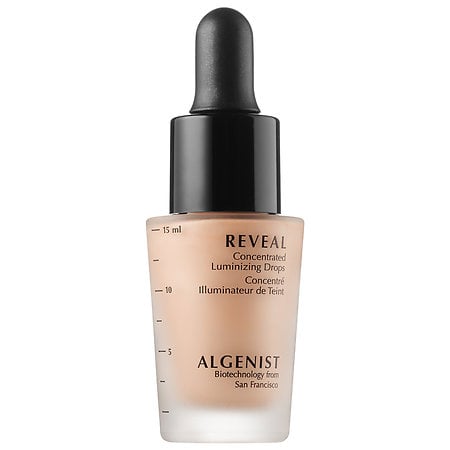 Capricorn
No impulse shopping for you, Capricorn: you're seriously practical. But trust us, this highlighter is a good buy. Not only does it add a delicate shimmer to skin, but it smooths out fine lines and wrinkles using a powerful cocktail of antiaging algae. Try mixing it into your foundation before applying it to make you look more luminous, or apply directly to your skin for a more concentrated glow.
Shop: Algenist Reveal Concentrated Luminizing Drops ($38)
Aquarius
You're a little quirky, so there's no reason your makeup should be subdued or basic. Embrace your inner rebel with this iridescent lavender highlighter, which will add a unicorn-esque glow wherever you dab it on (try it on your collarbone if you really want to get funky!). Bonus: the stick formula is easy to pack, making it perfect for those spontaneous weekend trips.
Shop: Milk Makeup Holographic Stick ($28)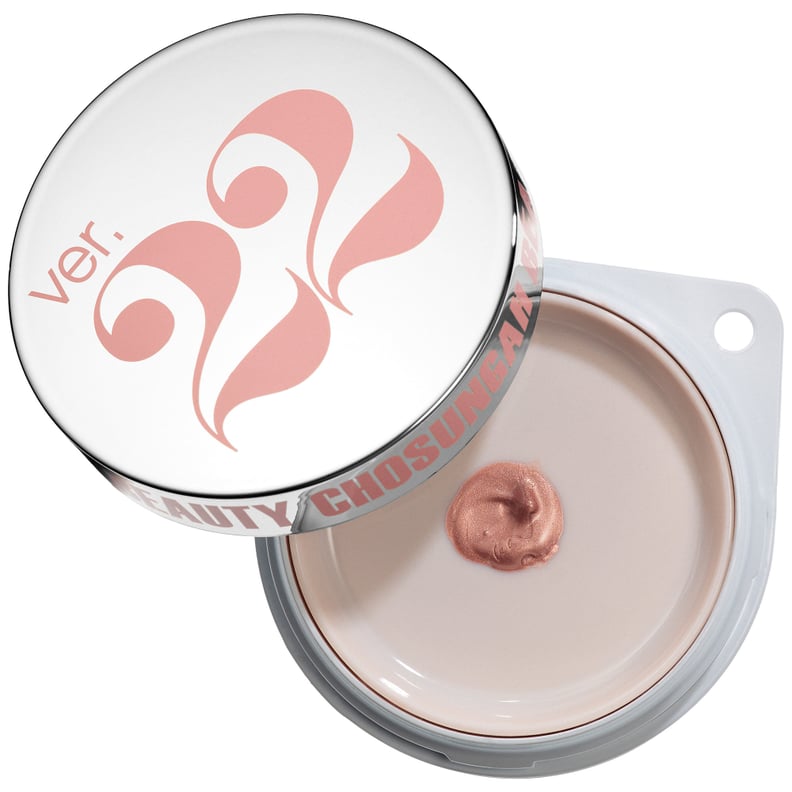 Pisces
Pisces know that they can be a little lazy, so they're unlikely to spend hours in front of a mirror artfully applying highlighter. That said, this cream illuminator will make them feel glamorous before a romantic date — very important to Pisces! The formula evokes a natural, candlelit radiance. And because this is a water sign, they'll also appreciate how hydrated this dewy formula will make their skin look. It's available in a pearly pink shade for fair complexions and a glimmering bronze for deeper tones.
Shop: Chosungah 22 24H Raybeam Highlighter ($28)