As POPSUGAR editors, we independently select and write about stuff we love and think you'll like too. If you buy a product we have recommended, we may receive affiliate commission, which in turn supports our work.
Hairstyling has become a pretty complex process these days. We have such easy access to hundreds of tools and gadgets that use intricate technologies to make styling that much easier, with hair dryers specifically being their own beast. Buying a hair dryer today doesn't just mean you're buying something that'll simply get your hair from soaking wet to dry in 20 minutes or less, considering so many of them come with attachments that have specific jobs like reducing frizz, detangling, smoothing, and even straightening.
With all of the oddly shaped attachments that come prepackaged with hair dryers, have you ever asked yourself what they actually do? So have we — and we did a little investigating to unscramble the puzzle. From concentrators to picks to diffusers and some of the more uncommon accoutrements, follow our nozzle know-how guide for all the details — we're not just blowing hot air.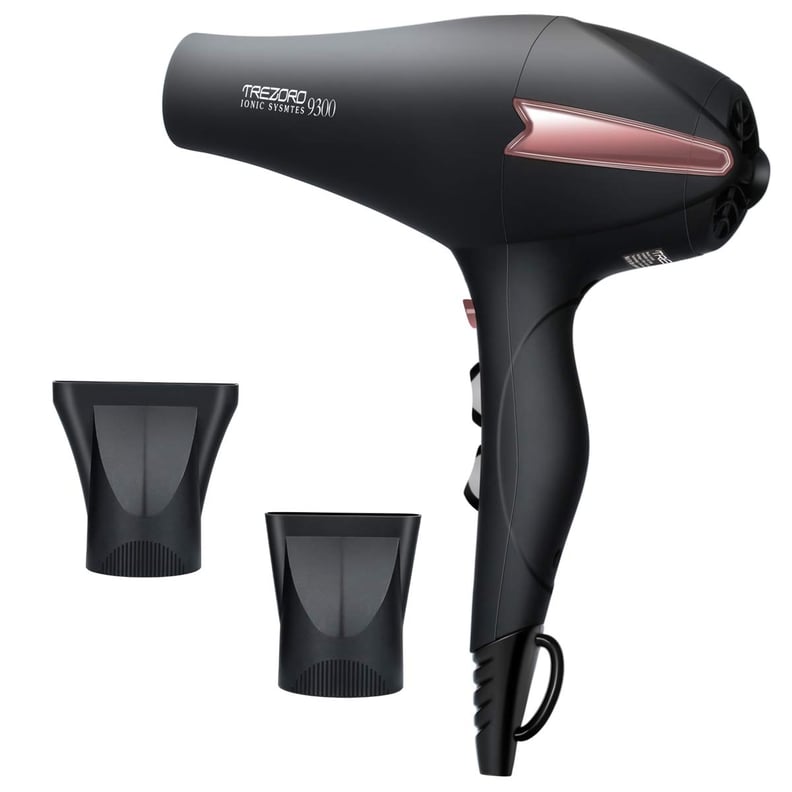 The Concentrators
While they come in various shapes and sizes, concentrators do just that: they help you to concentrate air flow into a specific area on your head, enabling you to have more control while you're styling. For shiny hair, direct the flow of the nozzle from the roots to the ends. You can also use a lower speed setting with a higher temperature to not only speed up drying but to also keep your hair from blowing all over the place. Try the Trezoro Professional Ionic Salon Hair Dryer ($50, originally $65).
The Diffusers
Perfect for those with wavy or curly hair, this attachment helps to reduce the intensity of your blow dryer's air flow while also taming frizz. The most common diffusers, like the kind that comes with the Revlon Light and Fast Hair Dryer ($30), use their prongs or "fingers" to lift hair, creating sculpted, softly volumized styles. More uncommon is a flat design, like the Segbeauty Diffuser Attachment ($19), which essentially does the same thing but with less oomph.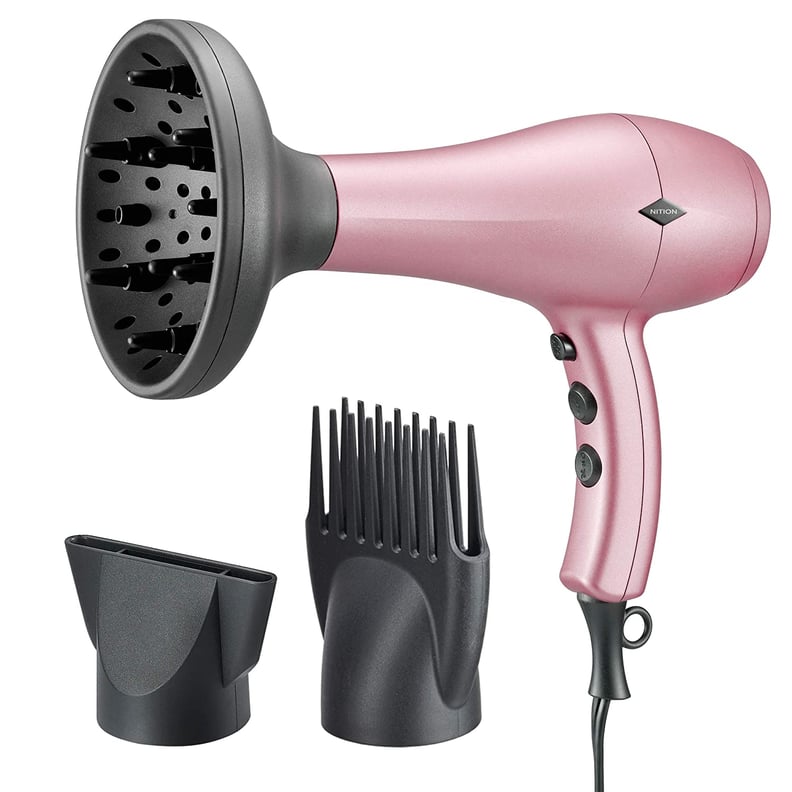 The Picks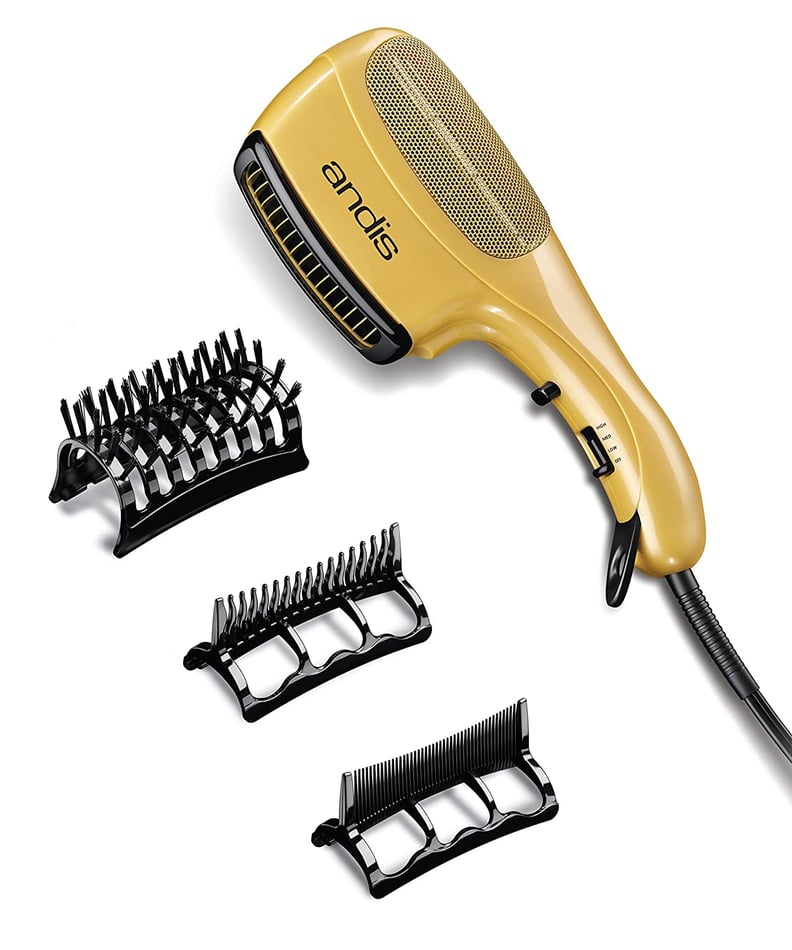 The Styler Dryers
There are lots of these long-and-lean types of styling dryers, like the Andis 82105 Ceramic Ionic Styler Hair Dryer ($33). The attachments vary, but typically included is a boar-bristle brush for providing shiny results (especially for thick hair), a fine-tooth styling pick for smoothing hair, and a wide-tooth styling pick for detangling.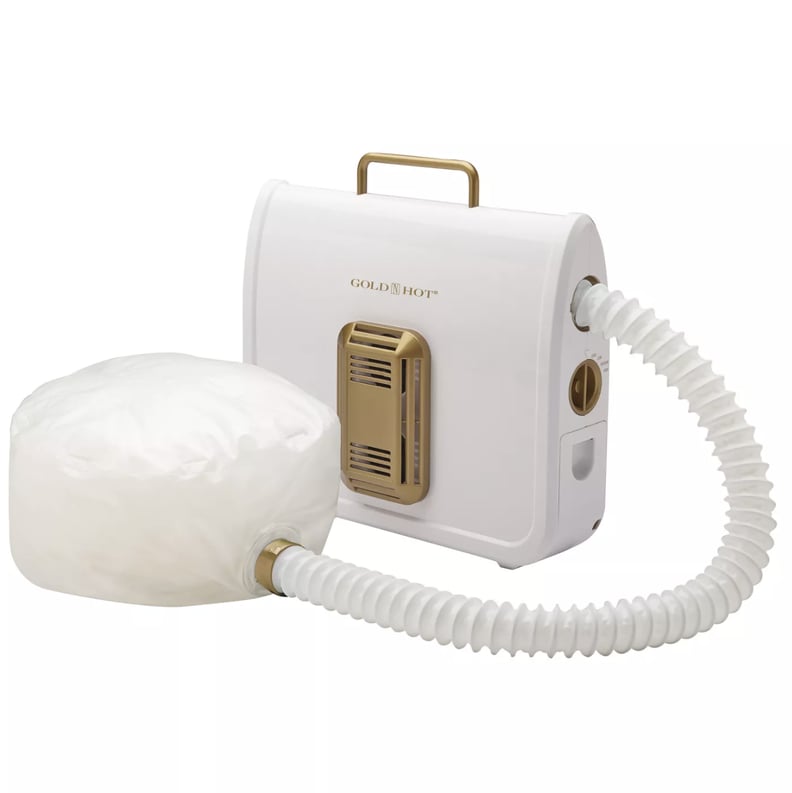 The Uncommon Ones
Less known on the drying spectrum are the following: