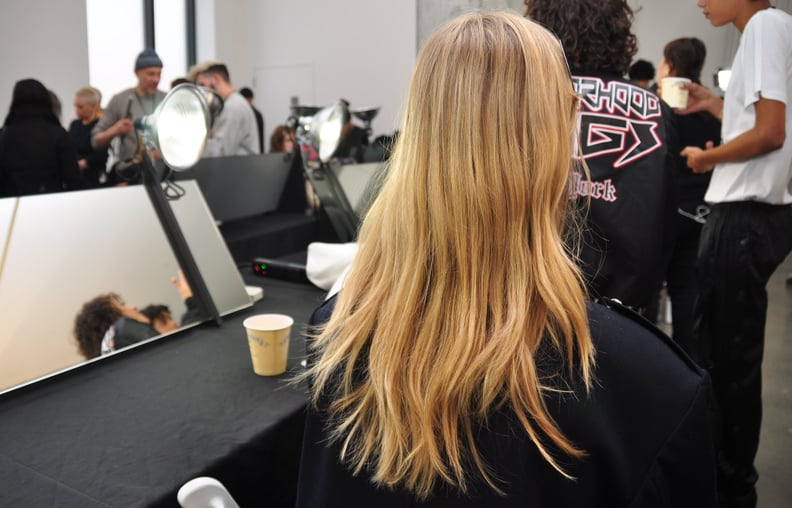 POPSUGAR Photography | Wendy Gould
As POPSUGAR editors, we independently select and write about stuff we love and think you'll like too. If you buy a product we have recommended, we may receive affiliate commission, which in turn supports our work.
Washing your hair every day? Ain't nobody got time for that. Especially models, who are constantly galivanting around the city for casting calls, fittings, photo shoots, and fashion shows. Their hair still needs to be fab, though, as looking good is literally part of their job description. That's where the ol' dry shampoo comes in handy.
For recommendations on the best products, we went backstage at NYFW and asked models with gorgeous hair what they were using in between shampoo days. Model or not, we can all relate to not having time for a proper shampoo and blow dry but still wanting our hair to look – and smell – amazing. Here's what they shared with us.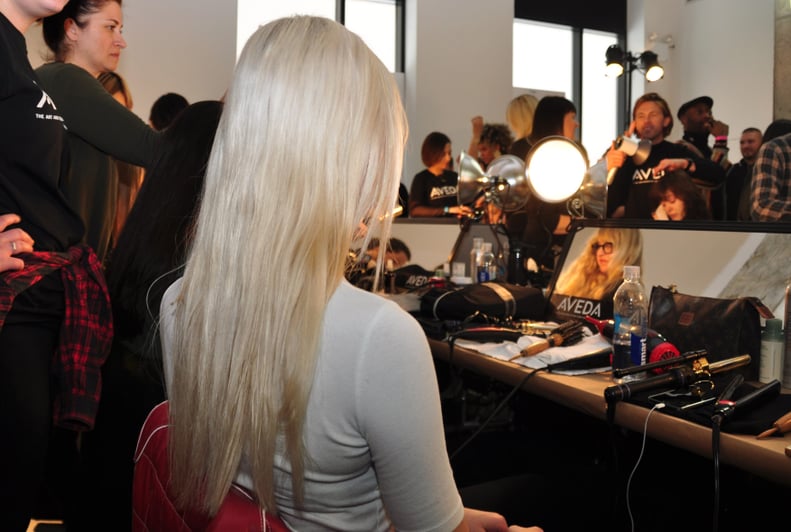 Abby Hendershot, Tibi
Abby Hendershot's go-to dry shampoo is the TRESemmé Fresh Start Volumizing Dry Shampoo. When we interviewed her backstage at Tibi, she said the product was inexpensive, adds a little bit of texture and volume, and works like a charm in her blond hair.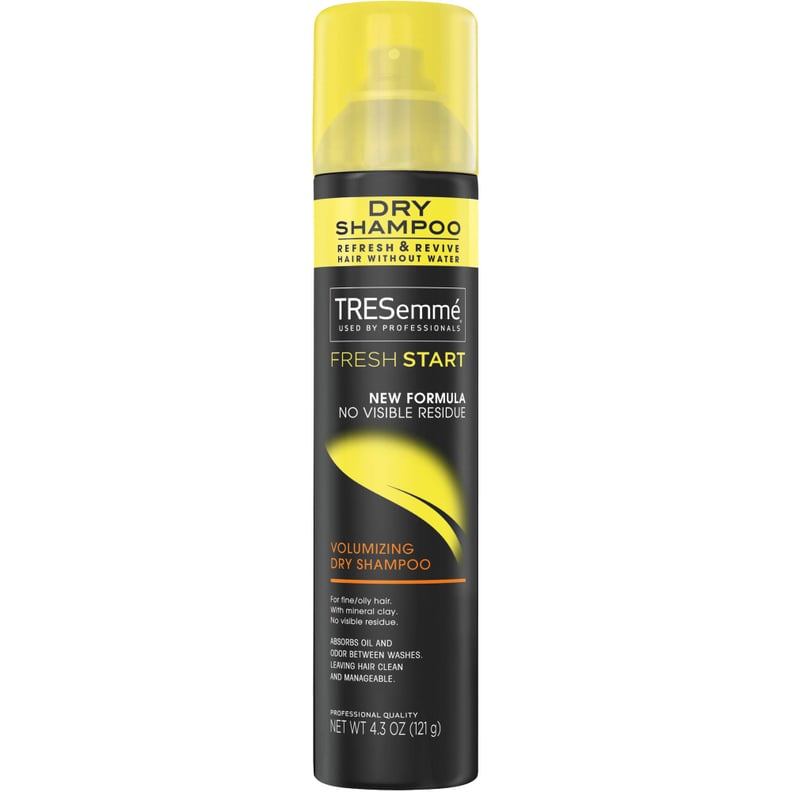 TRESemmé Fresh Start Volumizing Dry Shampoo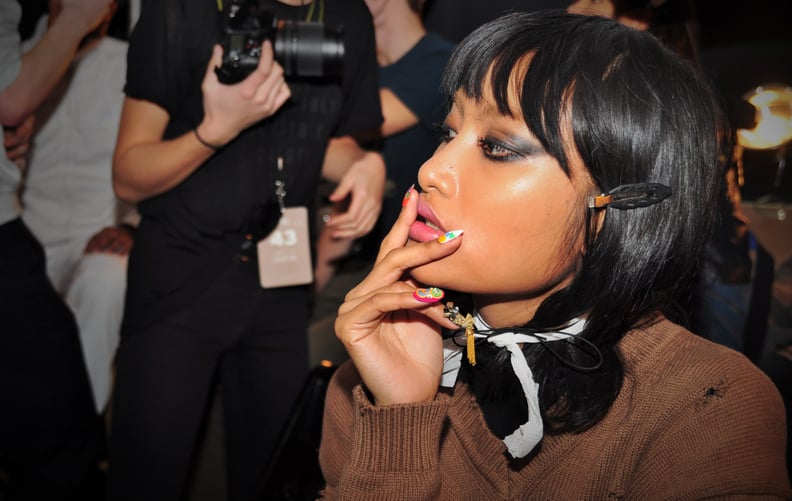 Atika Karim, Libertine
Atika Karim's dry shampoo of choice is R+Co's Death Valley, which comes in superplayful packaging and smells like a high-end salon. She says she typically uses it every other day to prolong her last wash. "I spray it all over and then shake my hair. It will also create a bit of texture," she said.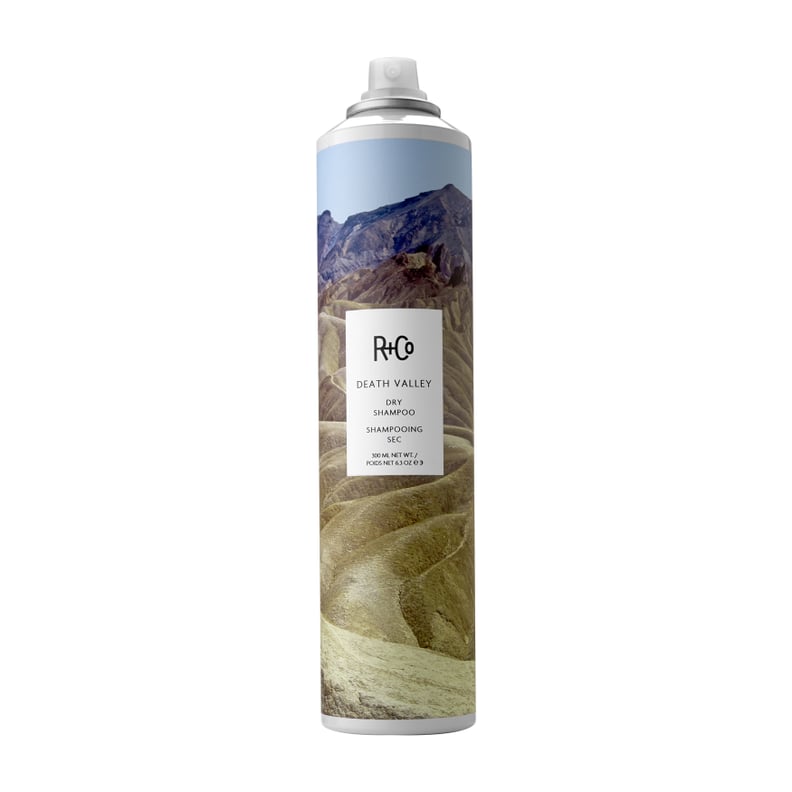 R+Co Death Valley Dry Shampoo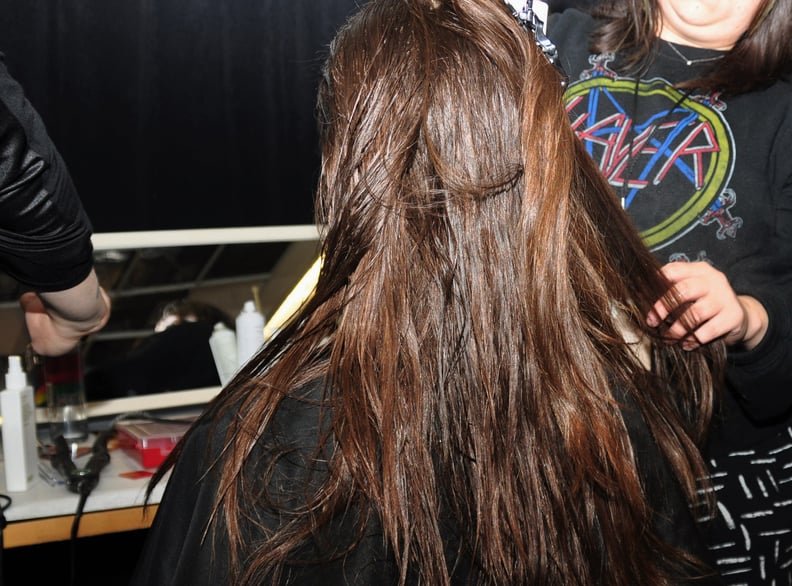 Laura Winges, Libertine
Laura Winges, who we talked to backstage at Libertine, is all about the Herbal Essences Naked Dry Shampoo. "It's so good," she said. "Your hair just looks so much better afterward, and you can't tell there's any product in it, and it's really cheap. I use it when I don't feel like showering or washing my hair, just, like, at the top of my head."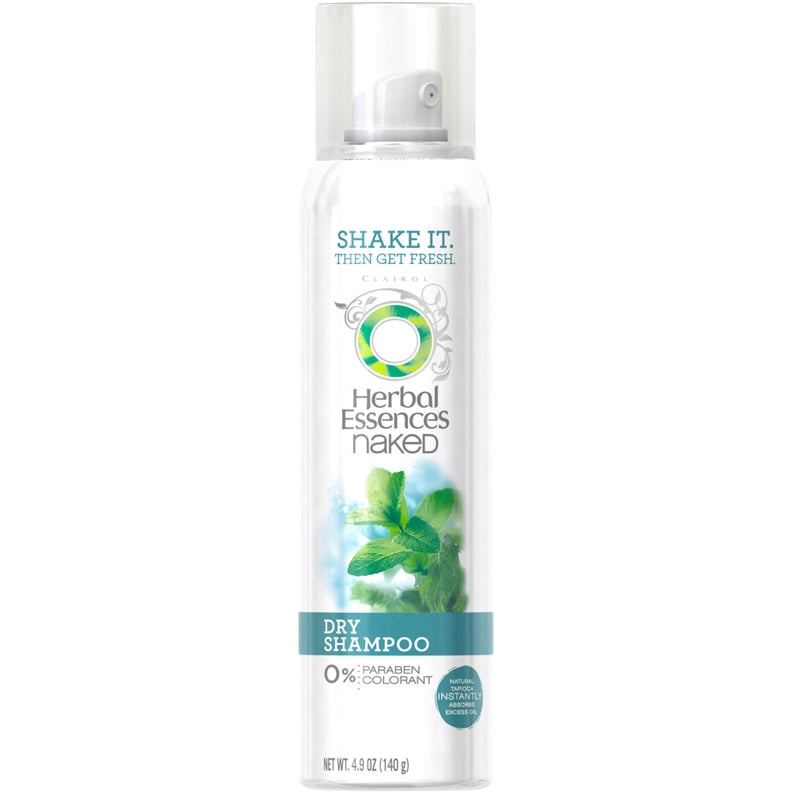 Herbal Essences Naked Dry Shampoo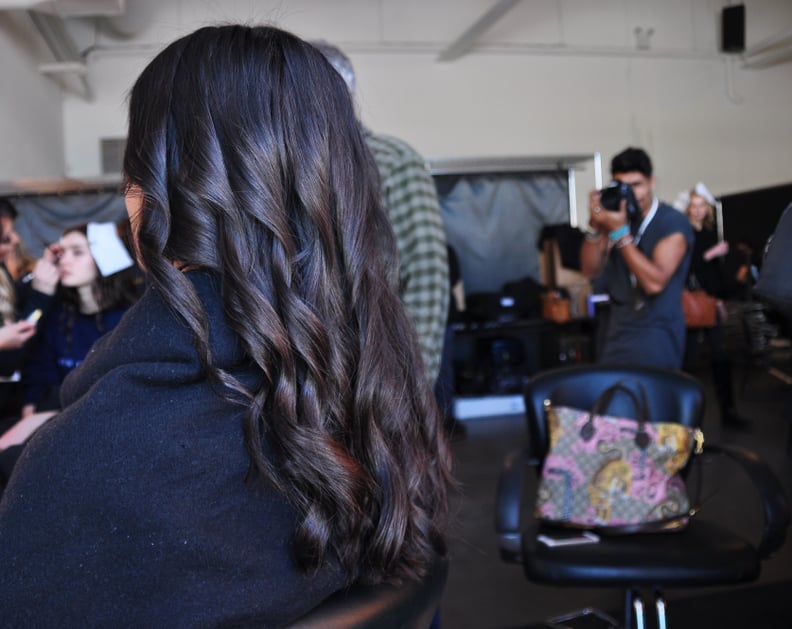 Simone Carvalho, Pamella Roland
Simone Carvalho, who we spoke to backstage at Pamella Roland, said that she's not really a product girl and therefore tends to keep things simple. She does have a trick up her sleeve, though! "If my hair gets a little greasy, I use a little bit of baby powder at the root," she told us. "I think it works better for me than dry shampoo."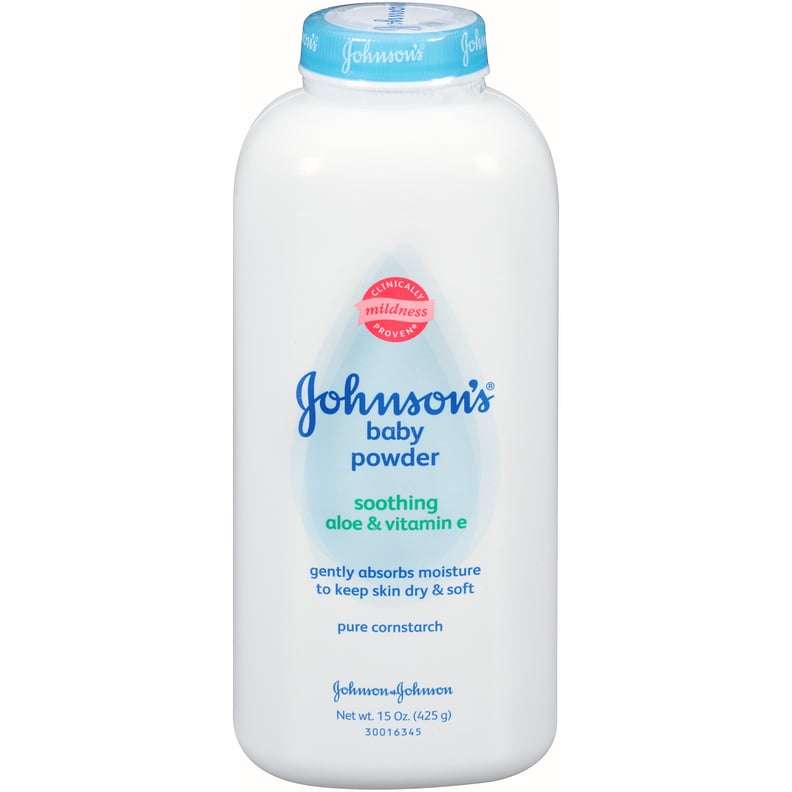 Johnson's White Baby Powder with Cornstarch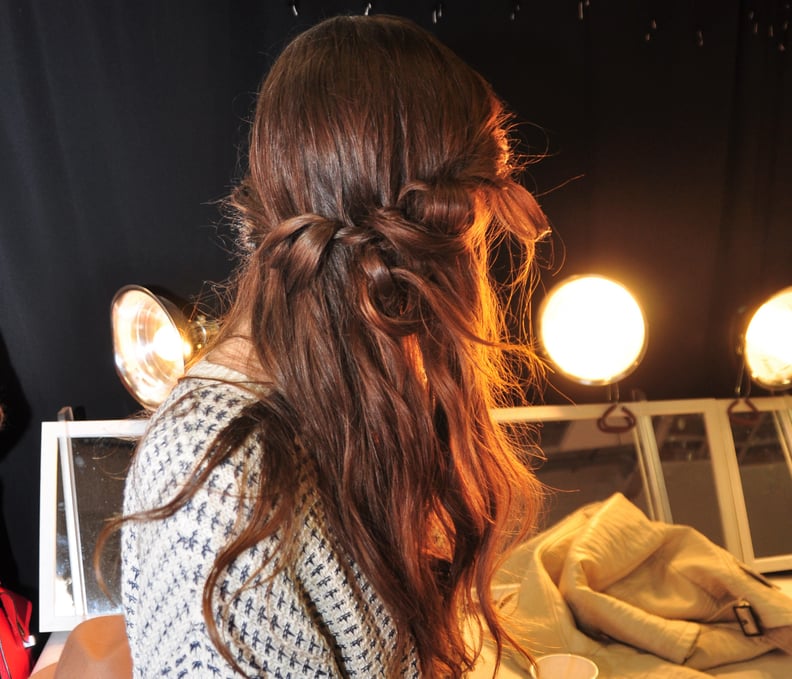 Tova Wahlin, Jenny Packham
At the moment, model Tova Wahlin is all about the classic Psssst! Instant Dry Shampoo. "I work out every morning, and sometimes I don't feel like washing my hair every time," she told us backstage at Jenny Packham. "I just usually don't have time for that." Same, girl, same.

Psssst! Instant Dry Shampoo Spray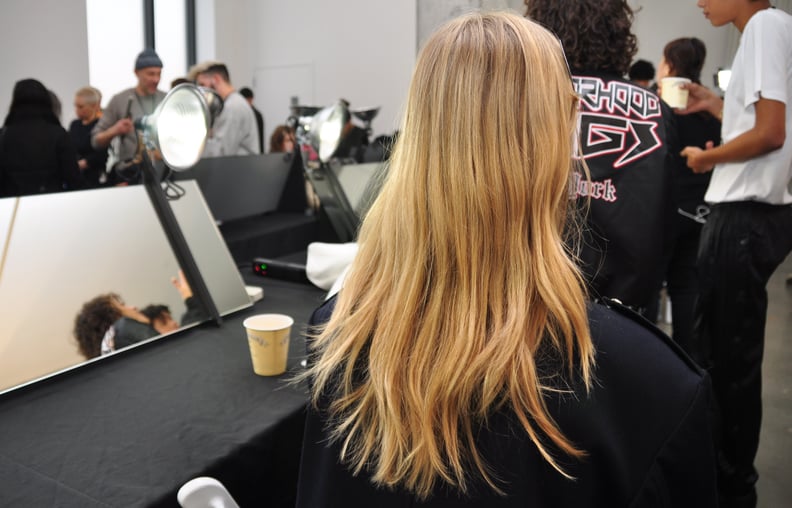 Ulrikke Hoyer, Zadig & Voltaire
When we asked Ulrikke Hoyer what her favorite dry shampoo was backstage at Zadig & Voltaire, she said that she was a huge fan of dry shampoos in general. Her current fave, though, is Kevin Murphy Fresh Air Dry Shampoo. "It gives my hair a bit more lighter color, and I like it because it also gives volume and you can really work with your hair once you apply it," she shared.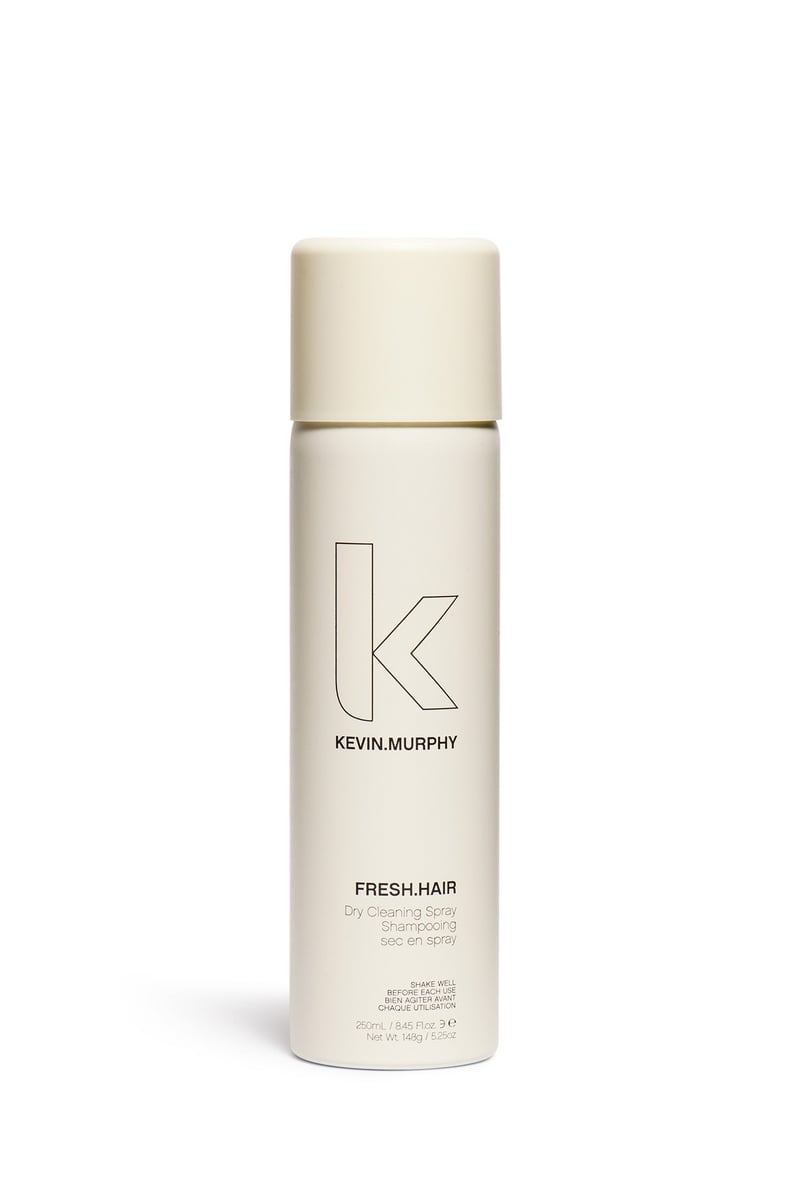 Kevin Murphy Fresh Air Dry Shampoo
Lulueika Liep, Tibi
"I use the Bumble and Bumble dry shampoo," Lulueika Liep said backstage at Tibi. "Other dry shampoos have made my hair look limp or don't do a good job, but I really like this one and it smells really nice."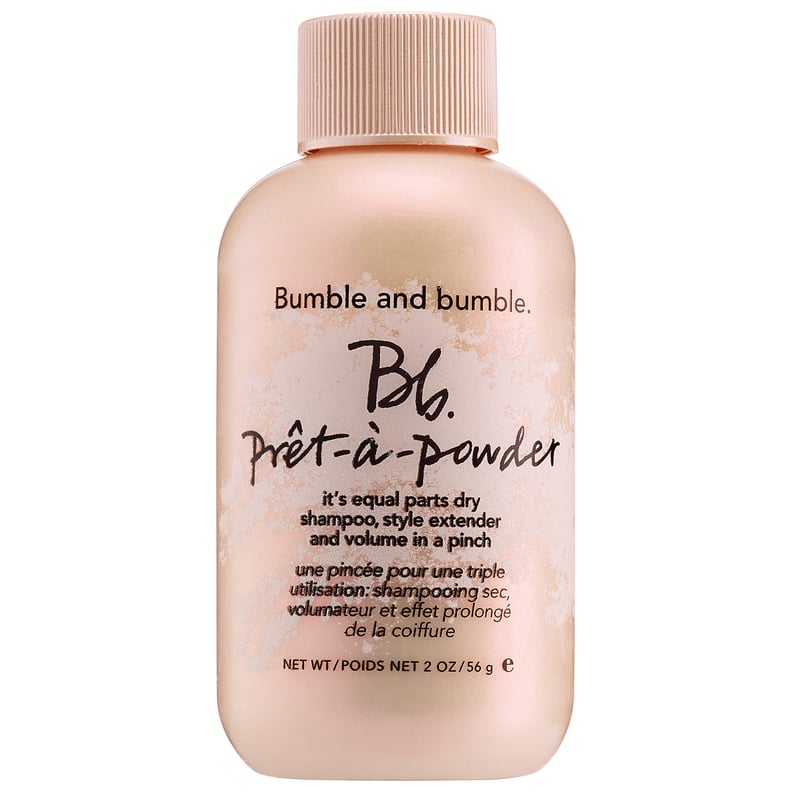 Bumble and Bumble Pret-a-Powder Dry Shampoo