What Exactly Is a Face Essence? We Asked a Dermatologist If It's Worth the Extra Step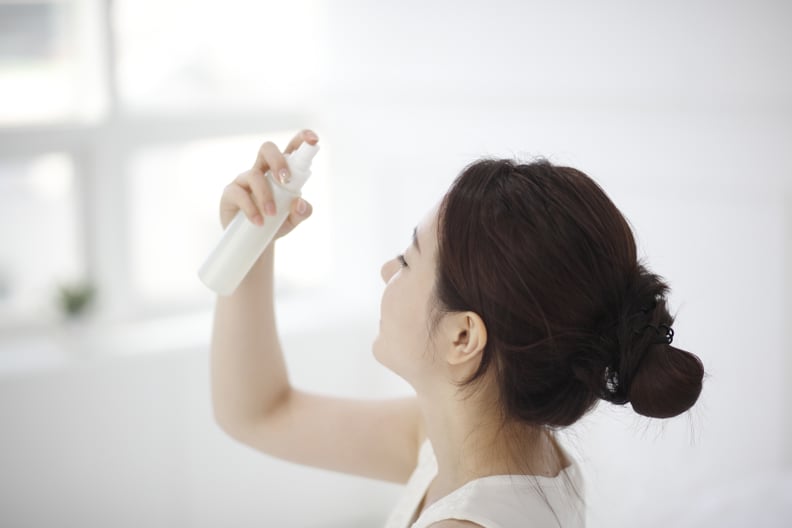 As POPSUGAR editors, we independently select and write about stuff we love and think you'll like too. If you buy a product we have recommended, we may receive affiliate commission, which in turn supports our work.
When building a skin-care routine that's right for you, it can be tough to determine just how many products you should be using and what to use them for. Products like cleansers and SPF are crucial to every routine and boast benefits that are self-explanatory, but when it comes to others like face essences, you might have a few more questions you want answered before adding the extra step to your daily regimen.
You've probably heard a lot about the popular K-beauty product, but if you've ever wondered what face essences do and how you should be using them, we spoke to a dermatologist.
What Is a Face Essence?
Even though there are a few similarities, an essence isn't to be confused with a toner or serum. These are products that are huge in Korean skin care and getting a lot of buzz in other communities as well. Essences tend to be thinner in consistency — most are similar to water in feel — than most serums, they're thought to have the same kinds of benefits in terms of the ingredients and antioxidants they're able to deliver to the skin.
"The higher water content allows for those with sensitive skin to tolerate active ingredients better than using a serum," Ted Lain, MD, chief medical officer at Sanova Dermatology, previously told POPSUGAR.
How Do You Apply a Face Essence?
If you want to incorporate an essence into your skin-care routine, you should apply one after cleansing and before moisturizing, since a general rule of thumb when performing your routine is to apply your products in order of thinnest to thickest. You can follow an essence with a serum, a moisturizer, and SPF to protect your skin from the elements.
What Types of Essences Should I Use?
We're big fans of the cult-favorite SK-II Facial Treatment Essence ($179) and the Tatcha The Essence ($95), but it's always best to consider ingredients when choosing products for your individual skin type.
— Additional reporting by Jessica Harrington