As POPSUGAR editors, we independently select and write about stuff we love and think you'll like too. If you buy a product we have recommended, we may receive affiliate commission, which in turn supports our work.
Once I got a positive pregnancy test, I quickly discovered that in addition to brainstorming baby names, I'd have to memorize a complicated list of dos and don'ts.
I took stock of what needed to change. Obviously, no more booze. But there were also subtle changes to make. I had to start asking waiters if the cheese on the menu was pasteurized and began googling mercury levels in different types of fish at the grocery store. Thankfully, my doctor gave me a handy "welcome to pregnancy" book, which listed out what types of foods, exercise, and medicines were safe, but one thing was missing: cosmetics. There was no direction on safe makeup and other personal care products. I had heard from friends who already had kids that some ingredients could be harmful to the baby. So I decided to make this my mom-to-be homework assignment. Here's what I learned.
Problems can include low birth weight and preterm birth.
"We should avoid risky ingredients at all stages of our lives; however, pregnancy may be a period in which women should be particularly careful," expert Nneka Leiba told me. She is the director of healthy living science for the Environmental Working Group. Exposure to toxic chemicals before conception and during pregnancy can have significant and long-lasting effects on reproductive health, according to both the American College of Obstetricians and Gynecologists and the American Society for Reproductive Medicine. Problems can include infertility, low birth weight, and preterm birth — the last two are relevant to expecting mothers. And if you're thinking of getting pregnant soon, it's still a good idea to start cleaning up your beauty routine.
Where to start? Any ingredient considered an "endocrine disruptor" should be off limits. These can interfere with our body's normal hormone functions. (EWG puts out a Dirty Dozen list of 12 endocrine disruptors to avoid.) Note that it's common for endocrine disruptors like phthalates to be categorized under "fragrance" or "parfum" on labels, so fragrance-free is the way to go.
In addition, you should avoid antiaging products with vitamin A, since too much could potentially lead to birth defects. Skin-lightning products are also no good, because they can interfere with the development of a fetus's skin. And it's important to talk to you ob-gyn about any prescription acne or skincare items you used before you got pregnant, as the FDA classifies some prescription as unsafe for a growing fetus. This can be a lot to keep track of. So here's how these no-go chemicals often show up on ingredient labels:
Avoid
Retinyl palmitate and Retinol (vitamin A)
Phthalates
Parabens
Dibutyl phthalate
Triclosan
BP-3
Bisphenol A (BPA)
BHA and BHT
Dioxin
Oxybenzone
Ethanolamines (MEA/DEA/TEA)
Diazolidinyl urea
Phenylmercuric salts, acetate, nitrate
Hydroquinone or glutathione
Fragrance/parfum
One thing I noticed in my quest to clean up my vanity: many safe-looking products contain "natural fragrance." I asked Leiba if these were indeed safe. She explained that there is no legal definition for "natural." And even if a product is 100 percent natural, that does not mean it's safe. Think about it: poison ivy is technically natural. But would you rub it on your skin?
Remember that words like "organic," "natural," and "pure" mean absolutely nothing legally.
"There are many natural elements that are known to negatively affect our health," she said. And Leiba believes there's reason to be weary of natural fragrance specifically. She explained: "A company that used 'natural fragrance' on its products has chosen to keep the specific ingredients in the fragrance mixture from you. Whether natural or not, a consumer cannot make an informed decision about what to buy if ingredients are kept a secret." In this case, ignorance is not bliss.
With all that in mind, I now read the ingredient list and look for these keywords when buying cosmetics as a pregnant lady. Again, remember that words like "organic," "natural," and "pure" mean absolutely nothing legally.
Look For
Fragrance-free
BPA-free
No parabens
No phthalates
No DEA
Based on my experience, the following brands often have products that are safe to use. It's also a good idea to check individual products on EWG's Skin Deep Database before making the switch. Keep reading to see what's in my beauty bag now that I have a baby on the way.
01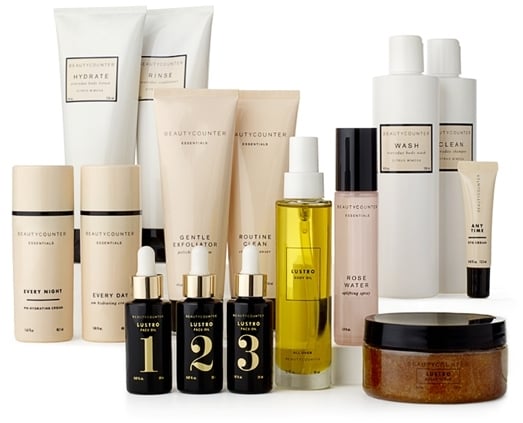 BeautyCounter
03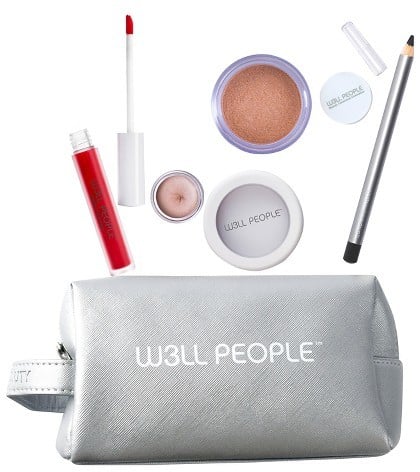 W3ll People
05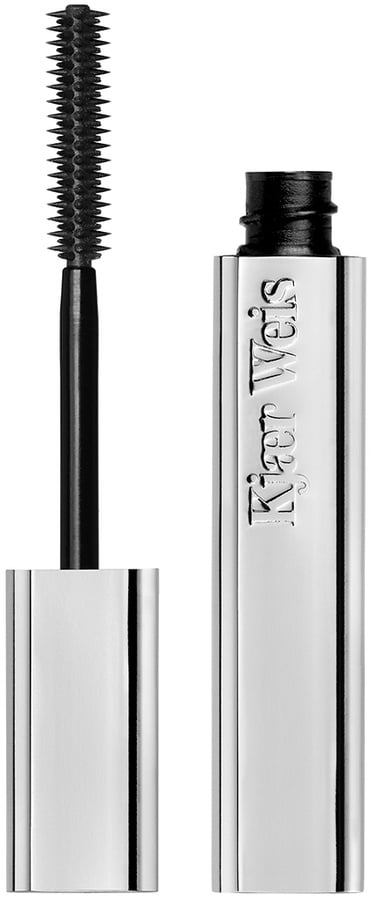 Kjaer Weis
06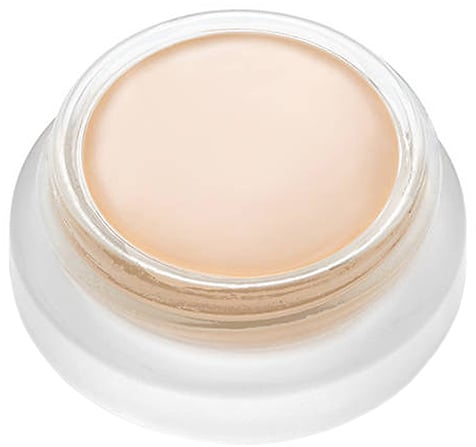 RMS Beauty
10

Dr. Bronner's