What Is Moon, and Why Is Kendall Jenner Promoting It?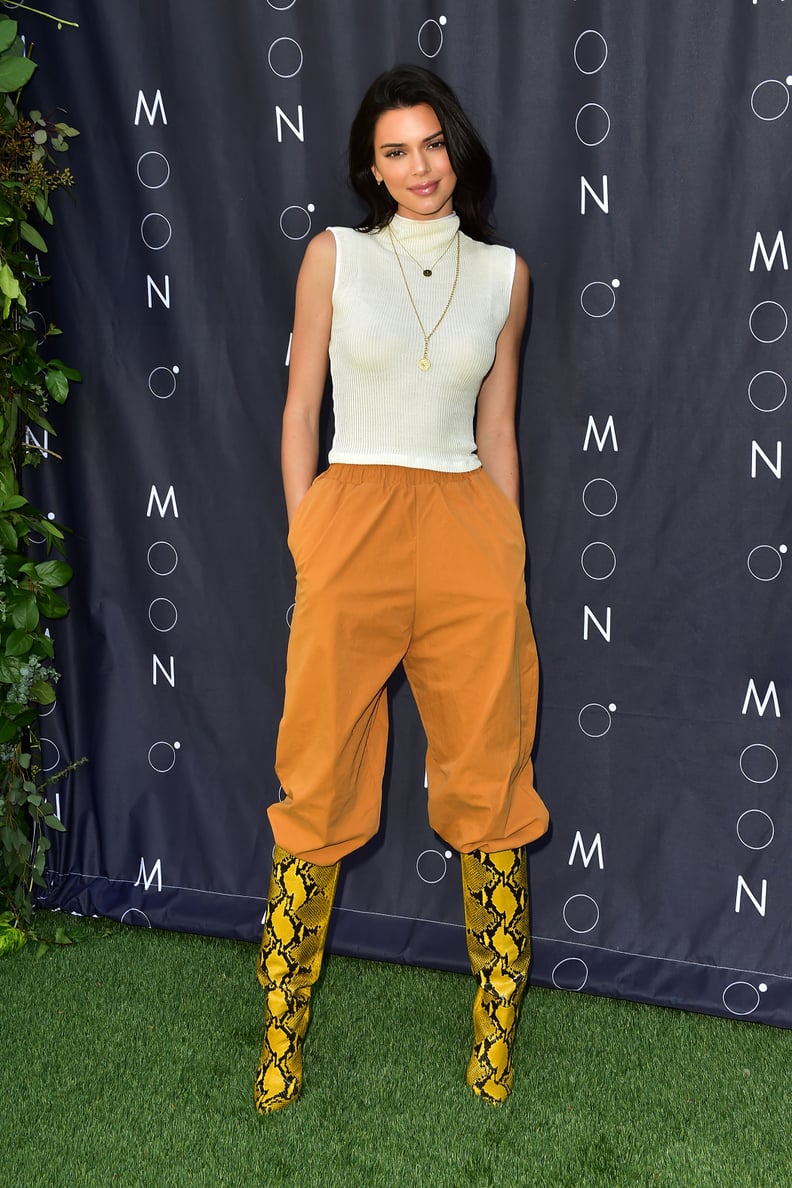 MICHAEL SIMON/startraksphoto.com
MICHAEL SIMON/startraksphoto.com
Reading about Moon, an oral care brand started by the man behind Neff Headwear Shaun Neff, I wasn't totally sold. "He's probably jumping on the trend of creating Insta-friendly beauty products," I thought. And I wasn't completely off-base.
Neff created Moon as an answer to the boring shelves of toothpaste and mouthwash. "I was tired of seeing these red, white, and blue aisles," he said. The company stems from the idea of creating efficacious products that people wouldn't be embarrassed to showcase on their vanities. The line includes ingredients like camu camu, which is full of vitamin C and helps keep gums healthy, and tea tree oil, which is a natural disinfectant. And it has two fluoride-free toothpastes (including one made with charcoal), toothbrushes, floss, and flossers, as well as a teeth-whitening pen created by Kendall Jenner. On the website, the brand says it supports Operation Smile. (When asked in what capacity Moon works with Operation Smile, a representative told us, "All the details with Operation Smile are still being worked on, but we will definitely let you know once the details are flushed out.")
Jenner partnered with the brand, having known Neff from working on a line of beanies for Kendall + Kylie. During our chat with the model, we learned a few things. When asked if she had any dental disasters in her day, she quickly recalled begging for braces as a child. "It's not a disaster, but I wanted braces so bad," she said. "I didn't really need them. Then I got them and after two weeks I was annoyed. The dentist was like, 'You can't just remove them!' I had them for a year and a half before getting them off."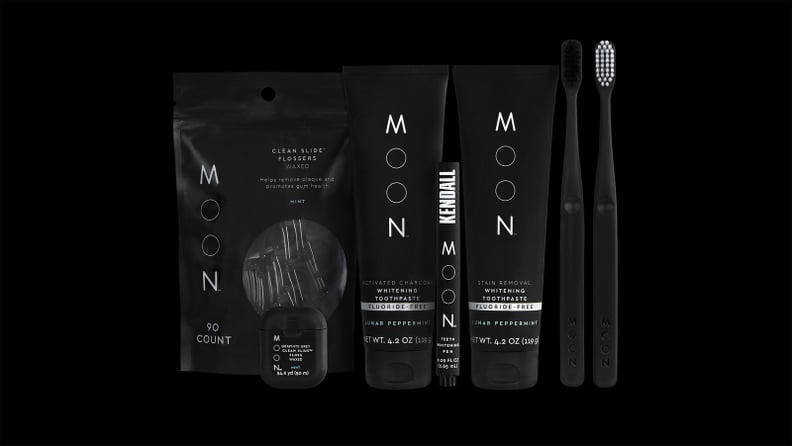 Jenner was all smiles at the Moon event, held in a mansion in Beverly Hills, complete with an embroidery station and ear piercings by Brian Keith Thompson of Body Electric Tattoo. Speaking of smiles — it was an oral care launch, after all — she credits her sisters Kourtney and Kim Kardashian with having the best pearly whites in her family ("they have nice teeth"). On the topics of beauty, Jenner cites Aquaphor as being her favorite drugstore beauty buy; if she were to create her own beauty brand, what would she name it? "I can't tell you that! What if I decide to use it?" she laughed before adding, "OK, HorsegirlKJ. That was my email address."
One piece of advice she wants to offer her fans: there is no standard of beauty. "Everyone is perfect in their own way. I know it's cheesy. But there is no standard of perfection anymore. We have filters and apps now that are made to change the way we look. It's not real. Be grateful for what God gave you. I know that sounds preachy, but it's true."