What Are Peptides in Skin Care? An Expert Explains
What Are Peptides in Skin Care, and What Do They Do? 2 Experts Explain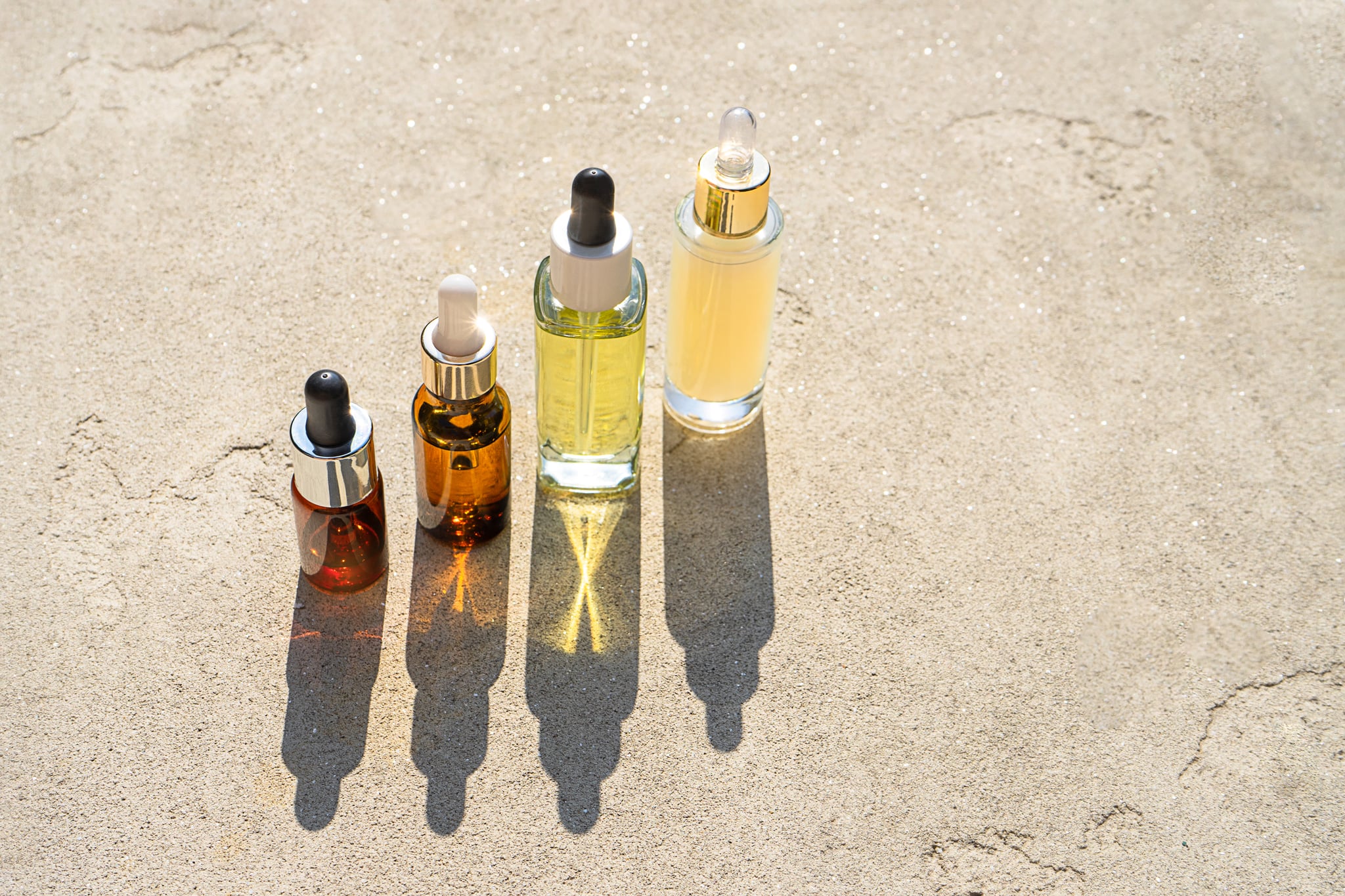 When you hear the word "peptides," your mind might flash to the label on your dietary supplements, like your vitamins or protein powder, but there can also be peptides in your skin-care products. Most people know that peptides are good for the body, but the knowledge on the subject stops there — many don't know exactly what they are or what they do.
When talking about skin care, peptides boast a long list of benefits, including antiaging, wound healing, and anti-inflammatory properties, and many people can profit from incorporating them into their beauty regimen. But how? To answer that question, plus the question of exactly what peptides are and what they do for the skin, we asked two skin-care experts.
What Are Peptides?
You know amino acids? Peptides come from those. "Peptides, also called polypeptides, are short chains of amino acids that are the building blocks of proteins such as collagen, elastin, and keratin in the skin," board-certified dermatologist Christine Choi Kim, MD, told POPSUGAR. Julie Algier, an aesthetician at JECT in New York City, added: "Peptides are essential to our skin structure and are present in all human cells."
Just like amino acids, peptides occur naturally in the body, but you can also get them from external things, like food and skin-care products. "Exogenous sources of peptides in skin-care products are usually either synthetic or plant-based," Dr. Kim said.
What Are the Skin-Care Benefits of Peptides?
Now that we've covered that peptides are essential to the body, you should understand what they do for the skin specifically. Peptides are antiaging, anti-inflammatory, antimicrobial, hyperpigmentation fighting, hydrating boosting — and those are just a few of the benefits.
"Because of their small size, peptides can more easily penetrate the outer layer of the skin, unlike larger proteins," Dr. Kim said. "They can then act as messengers to give signals to other cells." Peptides increase collagen production and decrease collagen breakdown in the skin, which helps fight signs of aging; smooth fine lines and improve uneven texture; strengthen the skin's structure; decrease pigmentation; increase hydration; decrease inflammation; speed the healing of wounds; relax muscles; and slow the spread of microorganisms.
"Once we enter our 20s, we begin to produce approximately one percent less collagen each year," Algier said. "By adding in peptides to our skin-care routine, we are increasing elasticity, firmness, and collagen, reducing the appearance of wrinkles and volume loss."
Who Should Use Peptides in Their Skin-Care Routine?
While anyone can use peptides in their skin-care routine, Dr. Kim said they're especially beneficial for anyone over 20 and who has photo-damaged skin. "Starting to use products with peptide formulations in your 20s, when we begin to produce less collagen, is a great time to start," Algier said. Generally, you don't have to worry about them reacting negatively with other products in your routine. "Peptides are not as potentially irritating as other ingredients like retinol or AHA/BHAs, so they are a great introductory product for any antiaging skin-care regimen," Dr. Kim said.
How to Use Peptides in Your Skin-Care Routine
There's no wrong way to start using peptides in your skin-care routine — they come in cleansers, serums, moisturizers, and face masks — and Dr. Kim said they're safe for all skin types, unless, of course, you have a known allergy to them. "Peptides are generally well-tolerated even by sensitive skin types," she said.
Dr. Kim and Algier both prefer serums, moisturizers, and even eye creams as opposed to wash-off products (like cleansers and masks) because they tend to deliver better results. Algier added: "It is important to find the right formulation for you as most products have other supporting ingredients."
Again, unlike some active skin-care ingredients, you don't need to worry about peptides reacting with other products in your skin-care regimen. "Combining products such as vitamin C and peptides in the morning will enhance collagen production, as well as retinoids and peptides in the evening to improve the skin's firmness," Algier said. She also recommended you "be as consistent as you can, applying your products morning and evening."
The only exception to this rule is copper peptide, which shouldn't be applied with pure ascorbic acid. "While not harmful, you will miss out on the full antioxidant benefits of your topical vitamin C," Dr. Kim said.