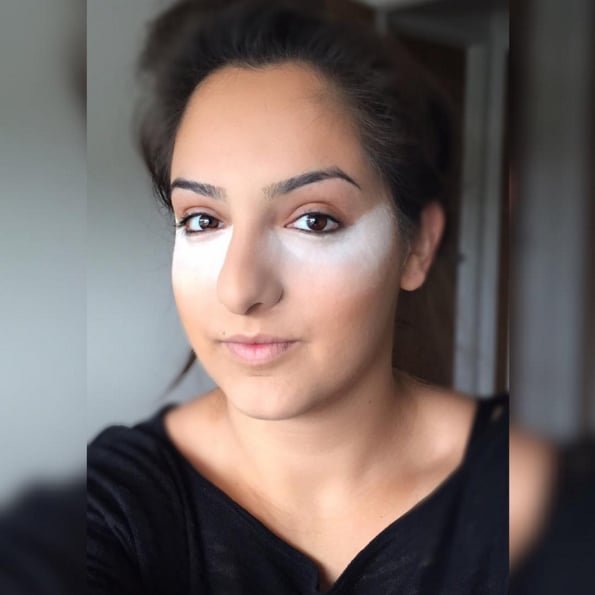 Instagram | liviamua
If you have yet to try the baking makeup technique, you need to add it to your beauty skill set ASAP. Not only does it make your strobed features look highlighted for hours, but it sets your foundation, too. Now the baking method is being redirected into the under-eye area and has gotten a new name: sandbagging.
I've been doing this ever since I tried out the grayscale look last Halloween. It was essential in preventing cracks in my monochrome makeup (which would have let my pink skin peek through!), but it's just as fantastic at keeping under-eye concealer crease-free. It's definitely a game changer for those with serious dark circles.
Sandbagging is a little more challenging than baking, but the technique is the same. After slicking on your under-eye concealer, use a damp makeup sponge to pat a thick coat of translucent powder on top, getting as close to your waterline as possible. After a few minutes, dust away the excess with a fluffy brush, and you're good to go!
While many vloggers don't mention this, it is key to keep your eye area very still while the powder is setting. That's where the complexity comes in. Squinching, smiling, or any other facial expressions cause the skin to crinkle, which could create cracks and lines in your concealer. I recommend taking a break from applying the rest of your face until you've finished sandbagging.
Keep reading to see examples of the sandbagging technique!
THE SANDBAG TECHNIQUE | NO MORE CREASING CONCEALER!!!!