7 Things I Wish Someone Had Told Me Before My First Piercing
I got my first piercing when I was 8 on one spontaneous mall trip. Upon passing the window of Claire's, my mother insisted that I get my ears pierced before my first communion. Despite my initial hesitation to have a piercing gun to my head, my great-grandmother agreed, and thus it was decided: there was no way I was leaving the mall without a small diamond on each lobe.
I remember clutching the stuffed teddy bear as if the tighter I squeezed, the quicker my time seated high in the piercing chair would pass. I had no time to mentally prepare for the procedure itself, let alone think about the several-month-long commitment I would have cleaning and maintaining my piercing. Nevertheless, the first ca-chunk of the gun went off — the teddy bear at this point asphyxiated — and a sharp jolt of fire shot through my left earlobe.
Despite the fact that this memory has no doubt been blown out of proportion over the years, I still vividly remembered as horrific enough that my mother was forced to promise me an ice cream before the poor Claire's concierge was allowed to shoot through my other ear.
Two months later, I was forced to take my piercing out for a soccer game — and due to my negligence in allotting the proper healing time, I found myself once again without pierced ears at the end of the game. My mother tried to stick the studs back into my ears a few hours later, and after her bloody, yet successful, repiercing of the first ear, I denied her the attempt of repiercing the second. After a full week of running around with only one earring, my father finally forced me to sit down and took the small stud out of my ear.
Though my experience might sound traumatizing, since then I have sat back down in the chair of a piercing parlor, without a teddy bear to squeeze on to, five times. I even let my best friend pierce my cartilage in middle school. Here's what I wish I had known before sitting back in that chair.
01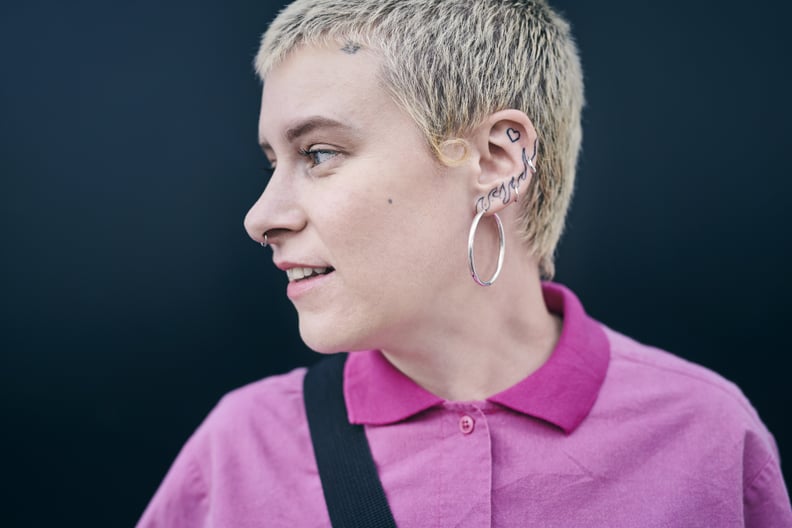 It's Going to Hurt
While your level of pain depends on where you get your piercing and pain tolerance, it's safe to say that piercings are, at the least, going to feel uncomfortable. An ear piercing on the lobe is arguably one of the least painful piercings, considering it goes through the fleshly part of the ear. Cartilage piercings, on the other hand, such as the brim of your ear or nose, are more painful because the needle has to pierce through a more structured piece of skin. Luckily, piercings are relatively quick procedures, and the pain felt will only be a quick flash of discomfort in exchange for a cute piercing.
02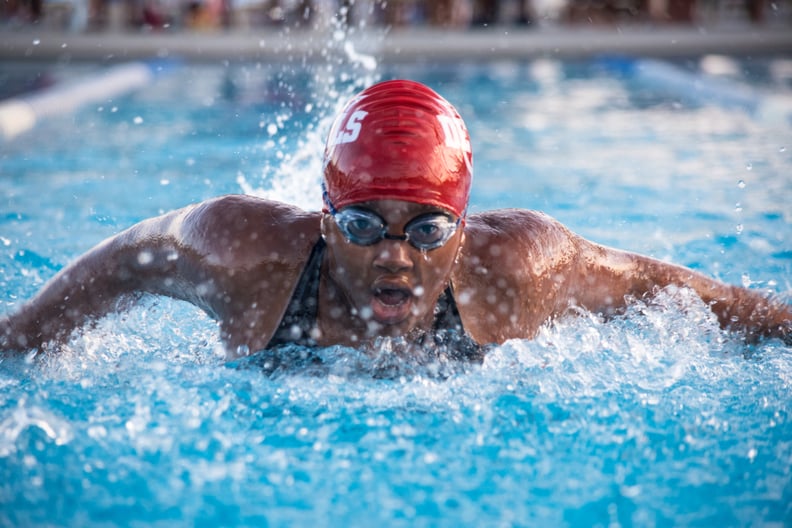 Consider Problematic Future Obligations
Any piercing will need several months (at least) to heal completely. Think ahead if there will be any obligations or events that will require you to take out the piercing before it's fully healed. Instances that may complicate new piercings are participating on a sports team, swimming in a pool, freshwater, or an ocean, going into surgery, or certain jobs. Though taking out an earring or piercing before it's completely healed is not an irreconcilable act, the hole can close up if not replaced with jewelry quickly.
03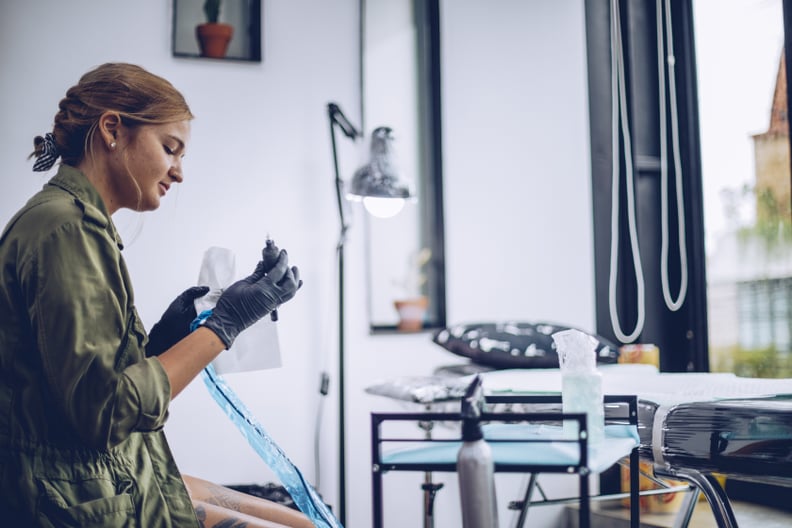 Go to a Professional Piercer
When deciding on the location to get the piercing, go to a professional piercing or tattoo parlor — not the mall. Though more expensive, seeing a professional will ensure proper handling and execution of the piercing in a clean environment. Through talking with the professional piercer, you can securely decide on the right size, jewelry, and placement for you.
For your part, it's polite to let the piercer know if it's your first time getting pierced, if you don't like needles, or get nauseous/lightheaded. Typically, they will be able to accommodate you so that you experience the least discomfort possible. Another great perk of seeing a professional is their ability to answer any miscellaneous questions you have about the procedure or clarify the post-piercing responsibilities surrounding the care and cleaning for your specific piercing.
04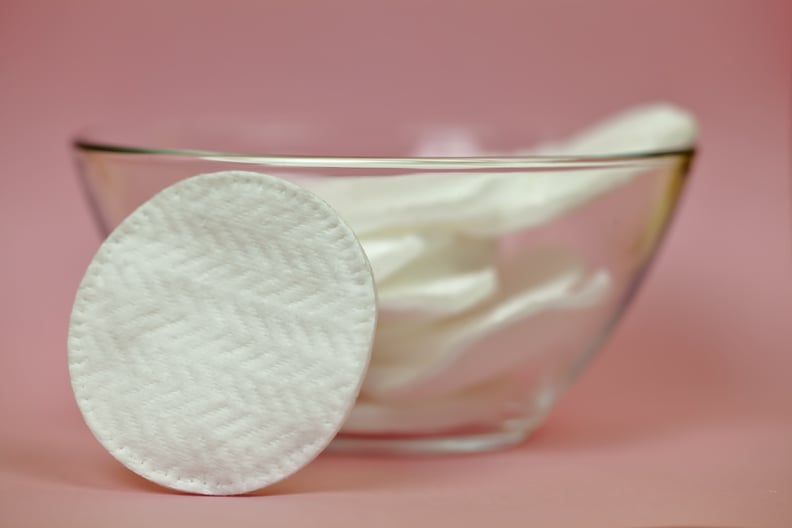 Buy Quality Cleaning Supplies
Piercings are an expensive investment. After buying the jewelry, paying for the procedure, and tipping the piercer, it's tempting to try and save money by cutting out proper cleaning supplies. However, purchasing the correct cleaning supplies is the only way to ensure your piercing heals quickly and doesn't get infected. Ask your professional how they recommend caring for the piercing, specifically in terms of what to use when cleaning as well as how often; each piercing may need different treatment.
05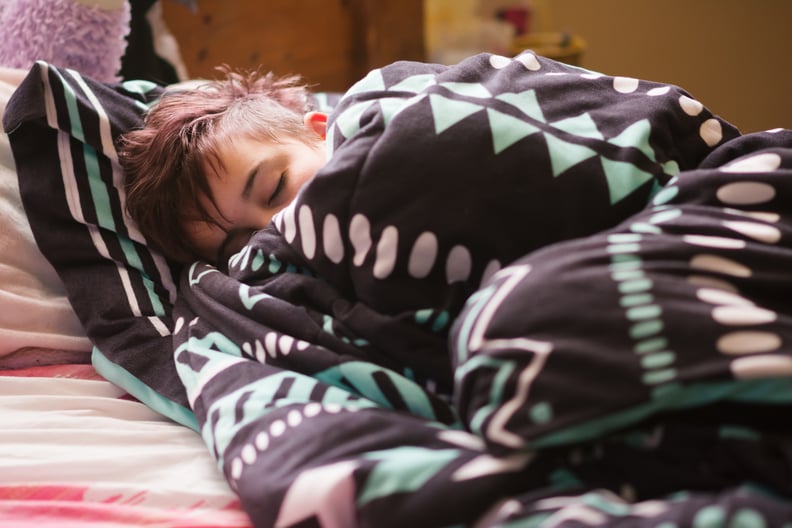 Expect Soreness
Depending on where it's located, you may experience tenderness in the days following of your piercing. Personally, when I got my ear cartilage pierced, it was sore for two weeks. Even months after my piercing, I would occasionally wake up sore after a night of tossing and turning on that ear, similarly to how my nose piercing would hurt if I accidentally bumped it.
06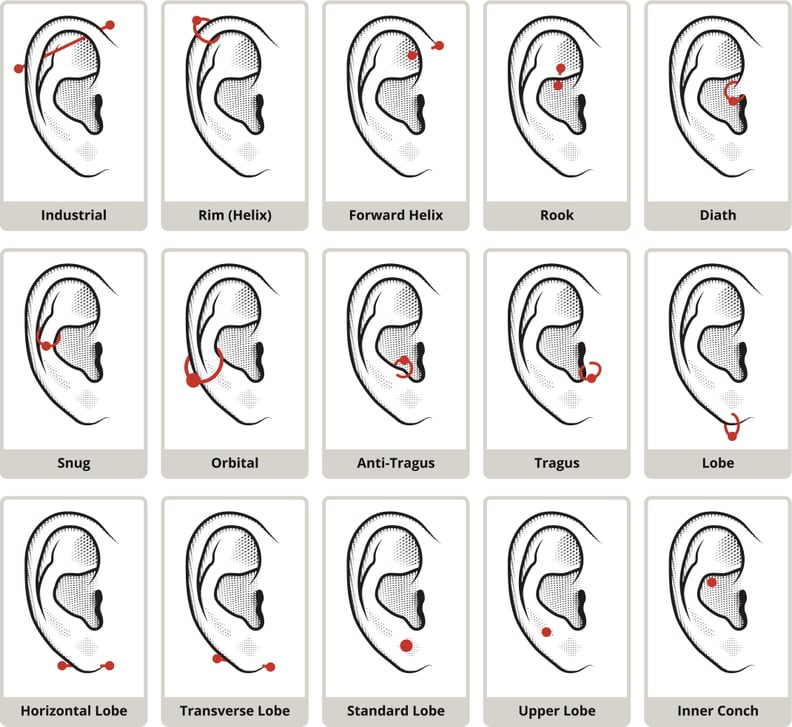 Healing Times Are Different Depending on the Piercing
It's important to know that it's best to wait to change the jewelry until the piercing is completely healed, which can take up to six months — sometimes even more. Earlobes heal relatively quickly in comparison to cartridge piercings, due to the type of skin the jewelry resides in. After several months, my earlobe piercings were completely healed; I was able to take them out for days at a time or switch jewelry without a problem.
In contrast, with my nose piercing, I waited a strict six months before taking it out to change the jewelry, and still had problems with sensitivity. If I left my piercing out for a mere two hours, I would have to nearly repierce my nose to get the stud back through the hole.
07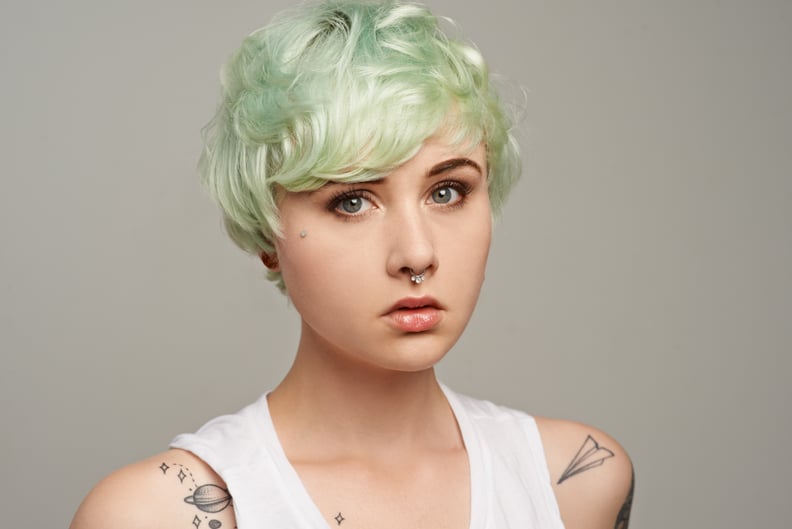 Know the Difference Between a Keloid and an Infection
The first time I got my nose pierced, I developed a small bump under the stud. Not only was this bump uncomfortable, it looked irritated, red, and shiny. I thought it was infected, so I took out my piercing and let it close up. I told this to the professional who I went to a year later as I prepared to get my nose repierced, and he told me that it was probably a keloid.
Different than an infection, a keloid is the inflammation of the area surrounding a piercing in response to agitation. He told me that keloids are common after bumping or touching the piercing too much, and that if it was an infection, I would have physically felt ill, too. Keloids are actually very easy to treat, and there are numerous remedies that help reduce these bumps fairly quickly.