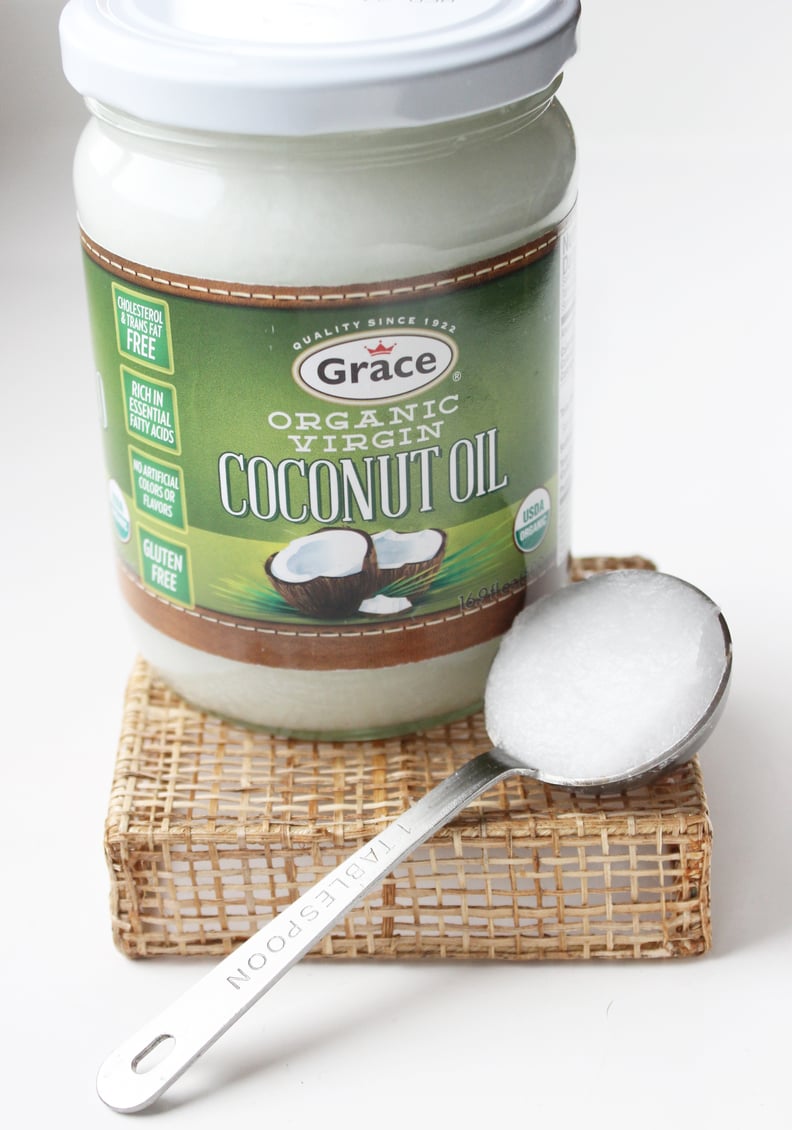 POPSUGAR Photography | Lizzie Fuhr
POPSUGAR Photography | Lizzie Fuhr
Every editorial product is independently selected by our editors. If you buy something through our links, we may earn commission.
Hair care brands are finally figuring out that healthy, natural ingredients are more effective in treating issues than synthetic junk. Good, right? As long as those hair oils actually work.
It's common to see natural oils, like argan, macadamia, and jojoba, in hair treatments, but are you getting the biggest bang for your buck with these? And what has actually been proven to work on treating hair issues? Let's take a look at the most popular hair oils and see if the touted benefits are warranted or wannabe.
Argan Oil
This ingredient is first on the list for a reason. Argan oil has seen a surge in hair care popularity in recent years, namely due to one mainstream Moroccan-inspired product line. Yes, the oil is healthy and nourishing. It holds powerful benefits when used on most skin types. I investigated whether it delivers these same amazing results to hair.
There are certainly no shortage of articles plugging the advantages of argan oil as a hair treatment. Go ahead and google it. You'll discover a day's worth of reading. The problem is, there are no studies proving argan oil actually helps to improve hair loss, hair growth, damage, or frizziness.
While the oil does make hair look shiny, don't mistake this for true moisturization and repair. Most mainstream companies who include argan oil in products also add synthetic emollients to give hair a short-lived shiny look and smooth feel.
Castor Oil
This oil is often boasted as a hair thickener and growth promoter. But if you're seeking a remedy to thinning hair, hold off on the castor oil. While there are pictures of castor oil improving hair thickness, experts believe this may be due to the oil sticking to hair. Because castor oil is very thick itself, it can create the illusion of fullness. My advice — don't waste your money on this ingredient if you are looking to treat thinning hair.
Macadamia Oil
This oil is a favorite among natural product makers because of its smoothness and spreadability and is often used to treat and prevent dryness. While the ingredient may be beneficial for smoothing and softening certain skin types, and even as part of a healthful diet, there is no research backing its ability to prevent or repair dryness in hair.
Jojoba Oil
This is the most closely matched oil to those your epidermis produces naturally and can be an essential component in a healthy skin care routine. As for hair care? Not so much. This mild oil won't hurt locks, but it also won't provide the results you are after.
Jojoba is thought by some to moisturize hair, plus people like that it is lightweight and scentless. And, like argan oil, jojoba makes hair look shiny. But research has found it lacks the ability to penetrate the hair strand, so it cannot actually repair the hair or reverse dryness. Save this oil for skin.
Coconut Oil
This oil has made its way into everything from makeup to mouthwash so it's no surprise that it's a hair care celebrity too. But can it walk the talk?
Coconut oil is used to soften, moisturize, create shine, smooth frizziness, boost hair growth, diminish thinning hair, and add body. That's a lot of beauty benefits. The best news is that this one can deliver.
There is also research to back it up. A 2001 study by Princeton University shows virgin coconut oil has the ability to fully penetrate the human hair shaft, getting to the cortex and repairing damage where it starts. Also, government studies show the vitamin-rich oil helps to increase hair strength by reducing protein loss.
Bottom Line
Don't mess around with ingredients that aren't up to the job. Hair masks that contain high-quality organic virgin coconut oil, like St. Tropica Coconut Oil Hair Mask ($4), deliver research-backed benefits in a purely healthy product for your hair.