This 71-Year-Old Korean Beauty Vlogger Will Be Your New Obsession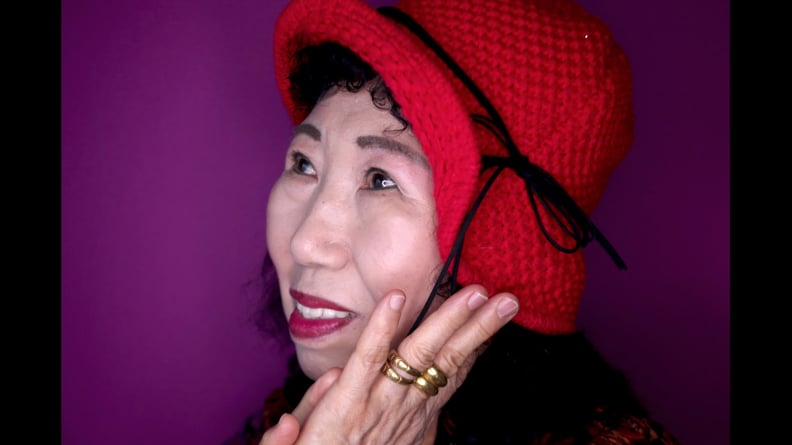 When we grow up, we want to be Park Mak Rye. The 71-year-old beauty and lifestyle vlogger, who goes by the name Korean Grandma, is using her septuagenarian years to live her best life on YouTube and Instagram. "We used to think, 'Since I'm over 70, my life is over,'" Park told the Associated Press. "But as I started doing this, I realized life starts at 71 years old."
Along with running her own business (a diner that she wakes up before dawn to open — impressive hustle!), Park blesses us all with makeup tutorials. Just look at her glow!
We'll take a venti of whatever she's drinking and a lifetime supply of all the products that keep Korean Grandma looking fresh as hell. Lucky for us, she's made a beauty breakdown for her everyday look. "When I go to the store, or to the dentist, I MUST do my makeup." Girl, we feel you.
Park has said her life was "dead like rotten bean sprouts" before discovering YouTube revitalized her spirit. Similarly, our day has gotten so much better since learning her makeup secrets. Read on to see each product she uses, one of which is literal fire because Korean Grandma is lit.
[EngSub] 치과 들렸다 시장 갈 때 메이크업 [박막례 할머니] Grandma Make up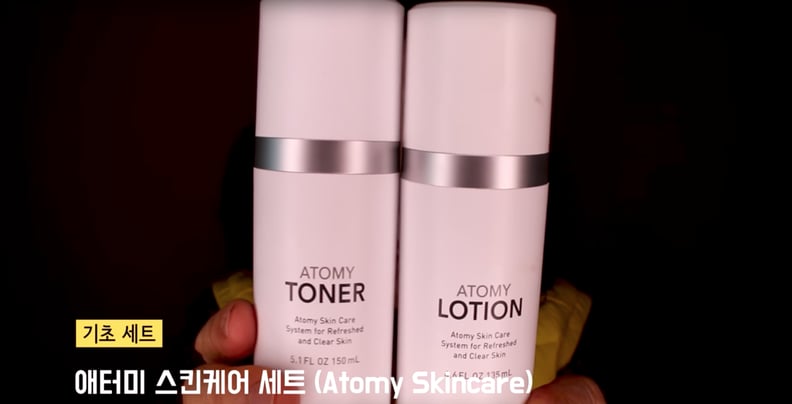 Step 1: Toner and Lotion
"Lotion, toner, I just apply it all together . . . maybe I'm just born with great skin?" Or maybe it's Atomy Toner & Lotion ($141, in a set with Serum), Park's go-to.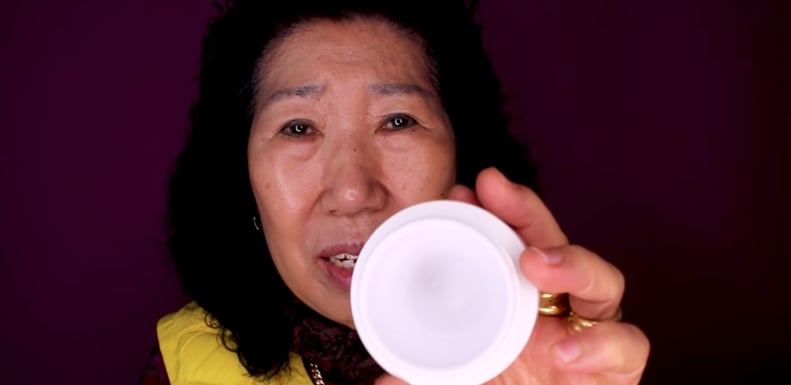 Step 2: Moisturizer . . . Sometimes
Park was out. No matter! "Don't stress too much and just do your makeup, OK?" Words to live by.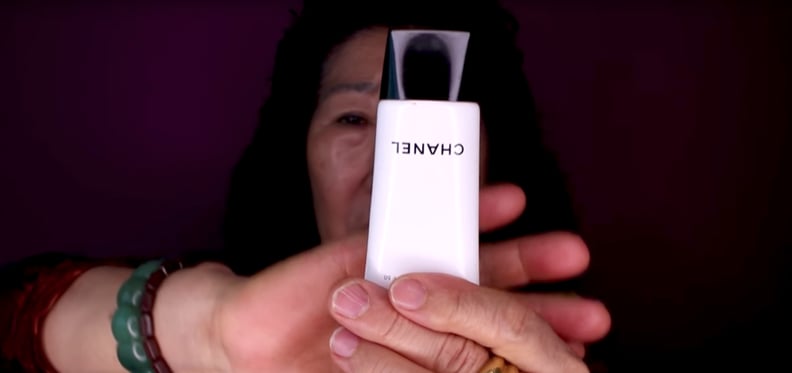 Step 3: CC Cream
Chanel CC Cream ($55) was a gift from her granddaughter, but Park is no label snob. "When I apply any expensive product and when I apply a cheap product, it looks the same."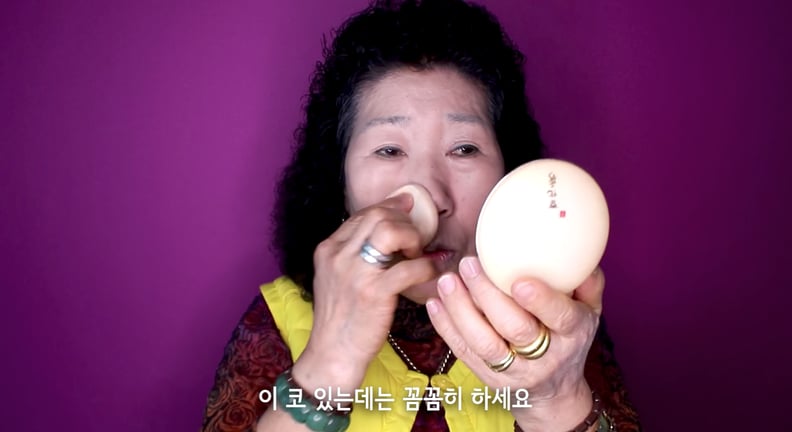 Step 4: Cushion Compact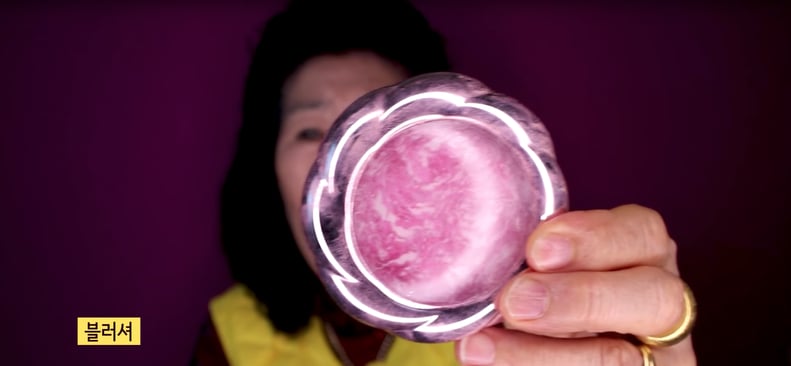 Step 5: Blush
Bergamo Spring Breeze Marble Blush in #3 Glow Red is a Korean road-shop product that's "really red."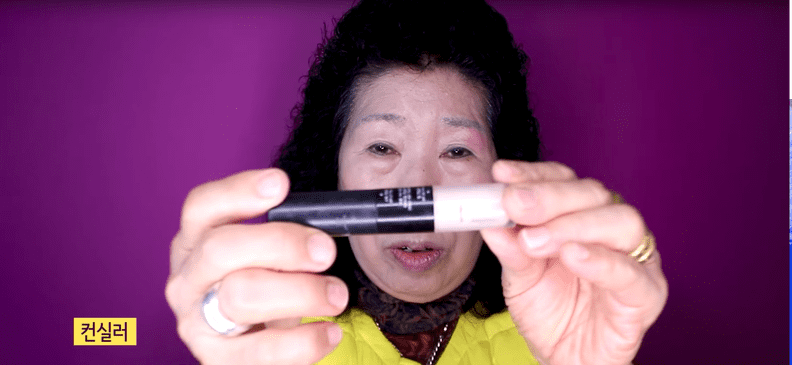 Step 6: Concealer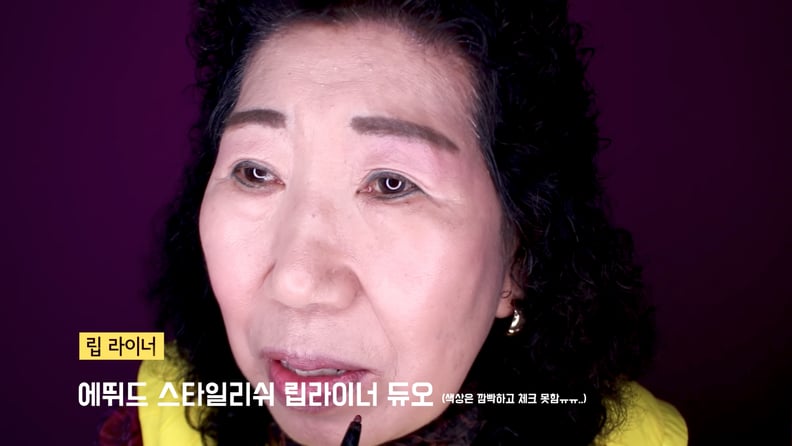 Step 8: Lip Liner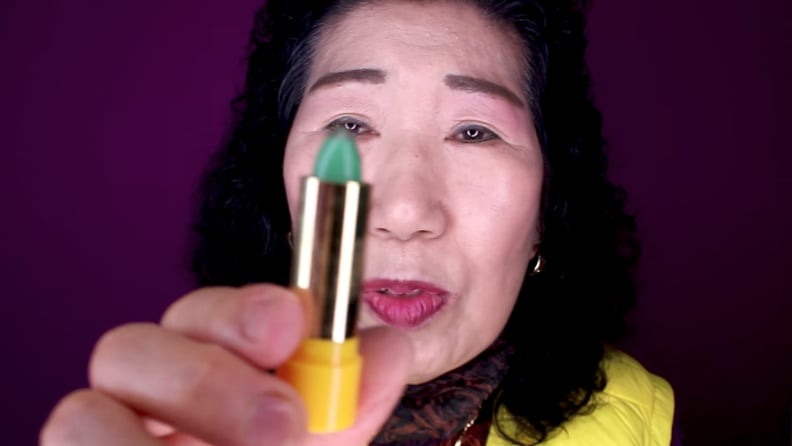 Step 9: Lipstick
She calls this "some blue thing, or whatever, I have no idea." It applies red.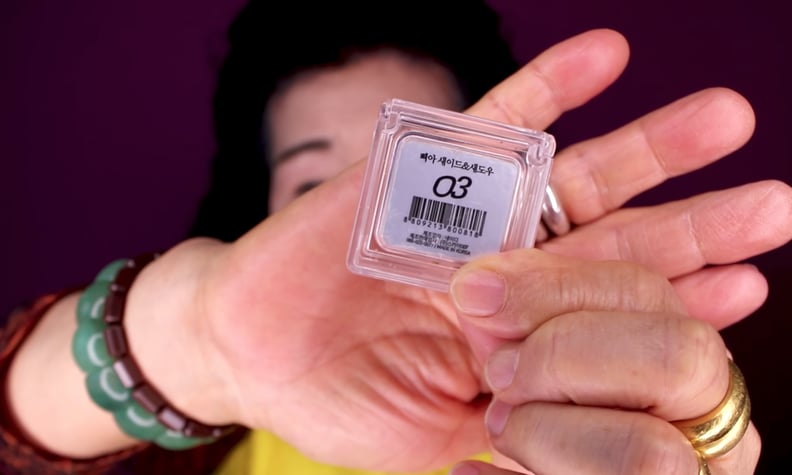 Step 10: Eye Shadow
"When I'm busy, I just use my hands to apply it," says Park (us too). Her daily hue is Bbia Shade and Shadow #3 ($30 for the set).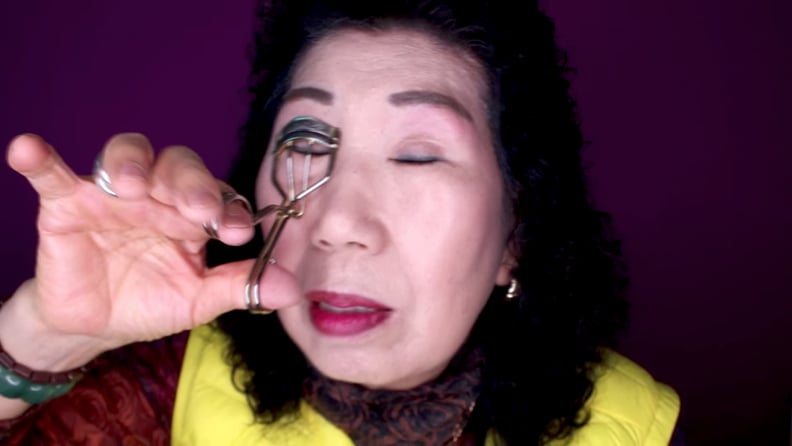 Step 11: Lashes Part 1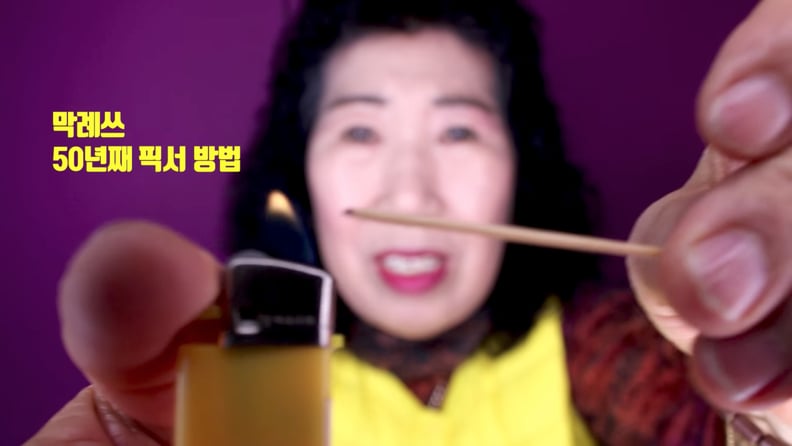 Step 12: Lashes Part 2
She brings badass to new levels by burning a toothpick and using it as mascara.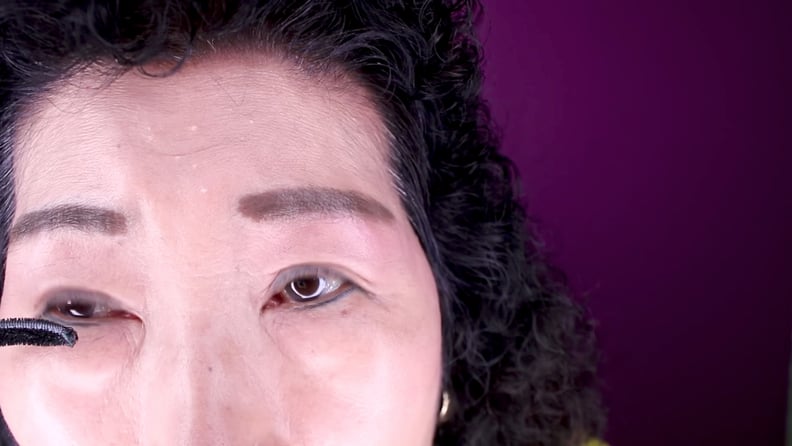 NBD, just holding an open frickin' flame to her lashes (she follows up with mascara).
Step 13: Finishing Touches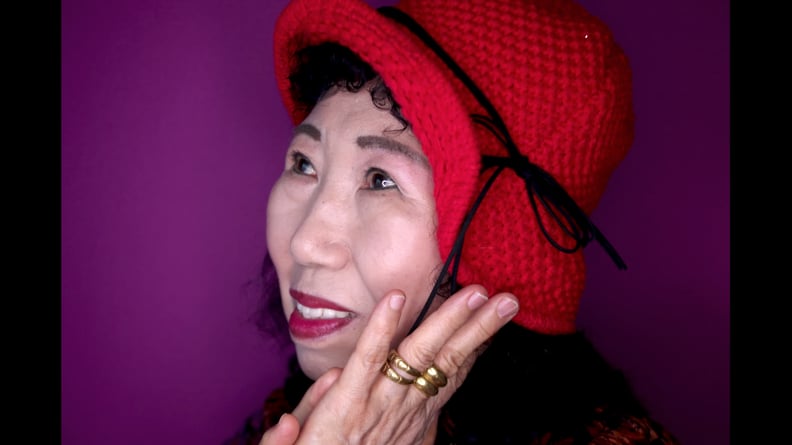 Ta-Da!