Yara Shahidi made us spit out our Champagne when she walked the red carpet at the 2018 SAG Awards, looking stunning in a gown/jumpsuit hybrid and rocking her voluminous natural hair, giving us major Diana Ross vibes.
The actress, known for her role as Zoey Johnson on Black-ish and Grown-ish, attended the award show wearing Chanel makeup by Emily Cheng (keep reading for deets on the exact cranberry lip color!) and her God-given curls, styled by Nai'vasha Johnson.
Fans of the show also noticed Yara is taking a page from her TV mom Tracee Ellis Ross's style book. Tracee is known for rocking big curls, statement earrings, and a bold lip color. Others felts like she was having a Diana Ross moment. Either way, we're super into it.
Stay tuned for shopping and styling info on Yara's gorgeous look. Plus, we have exclusive behind-the-scene images and quotes from both her hair and makeup artist!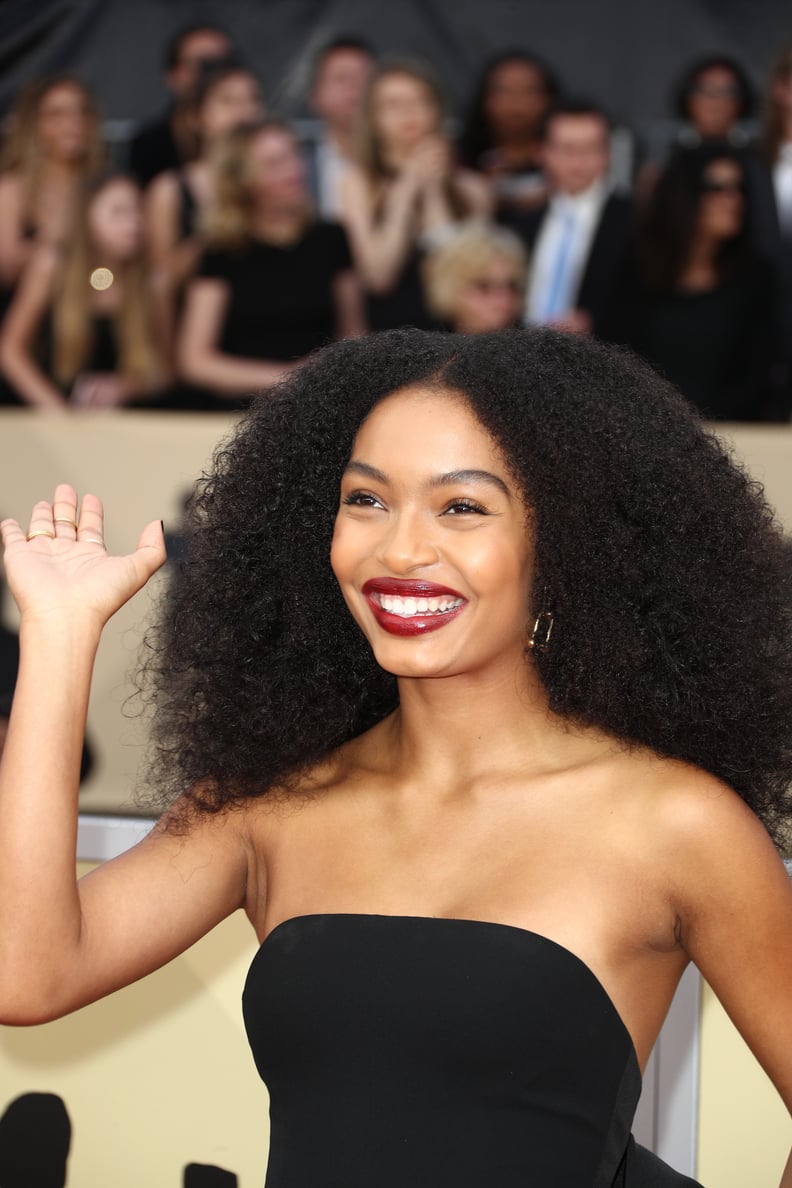 Yara Shahidi Looking Stunning at the 2018 SAG Awards
"I wanted to incorporate the chic, subtle looks you often see on runways," Yara's makeup artist Emily Cheng for Chanel told POPSUGAR. "Beautiful, soft skin and lightly defined eyes. However, to add a pop of color and a touch of drama, we finished with a stunning red/burgundy lip. When all other features are kept softer, the one you highlight really stands out. That is what we were going for."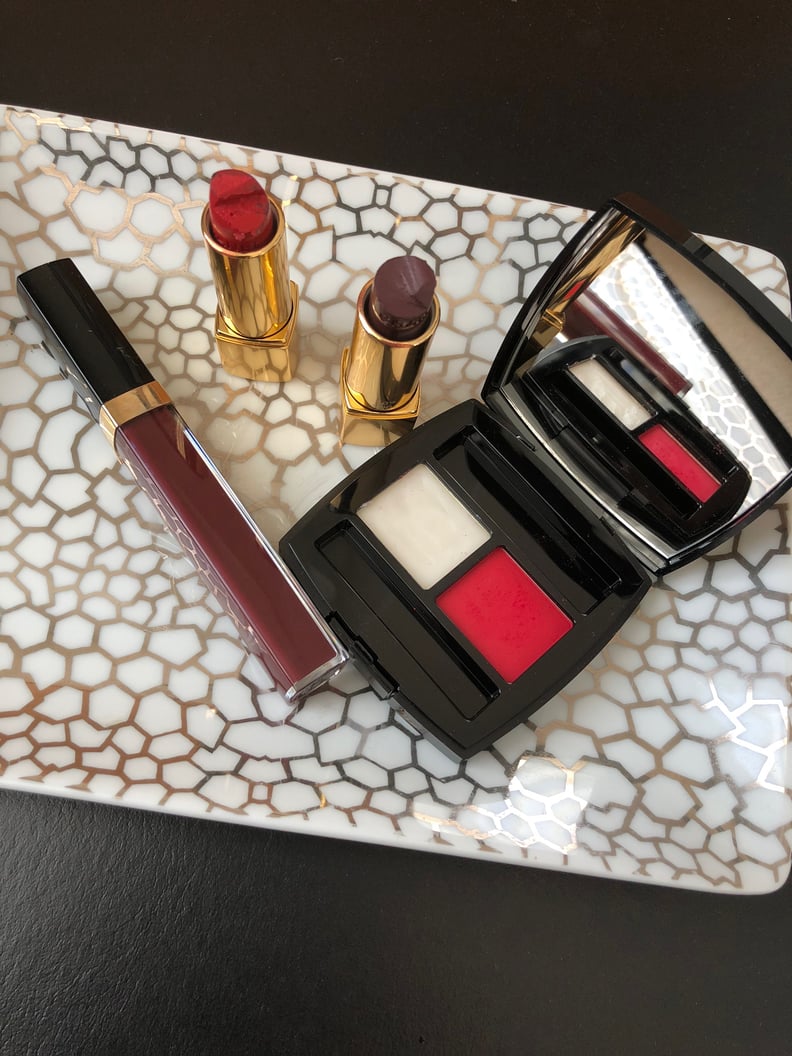 The Chanel Makeup Used on Yara
"The lips were definitely the focus!" Emily confirmed. To prep Yara's pout, Emily coated them with Chanel Hydra Beauty Nourishing Lip Care. "I let it sit for 15 minutes before using a hot towel to remove excess product," she added.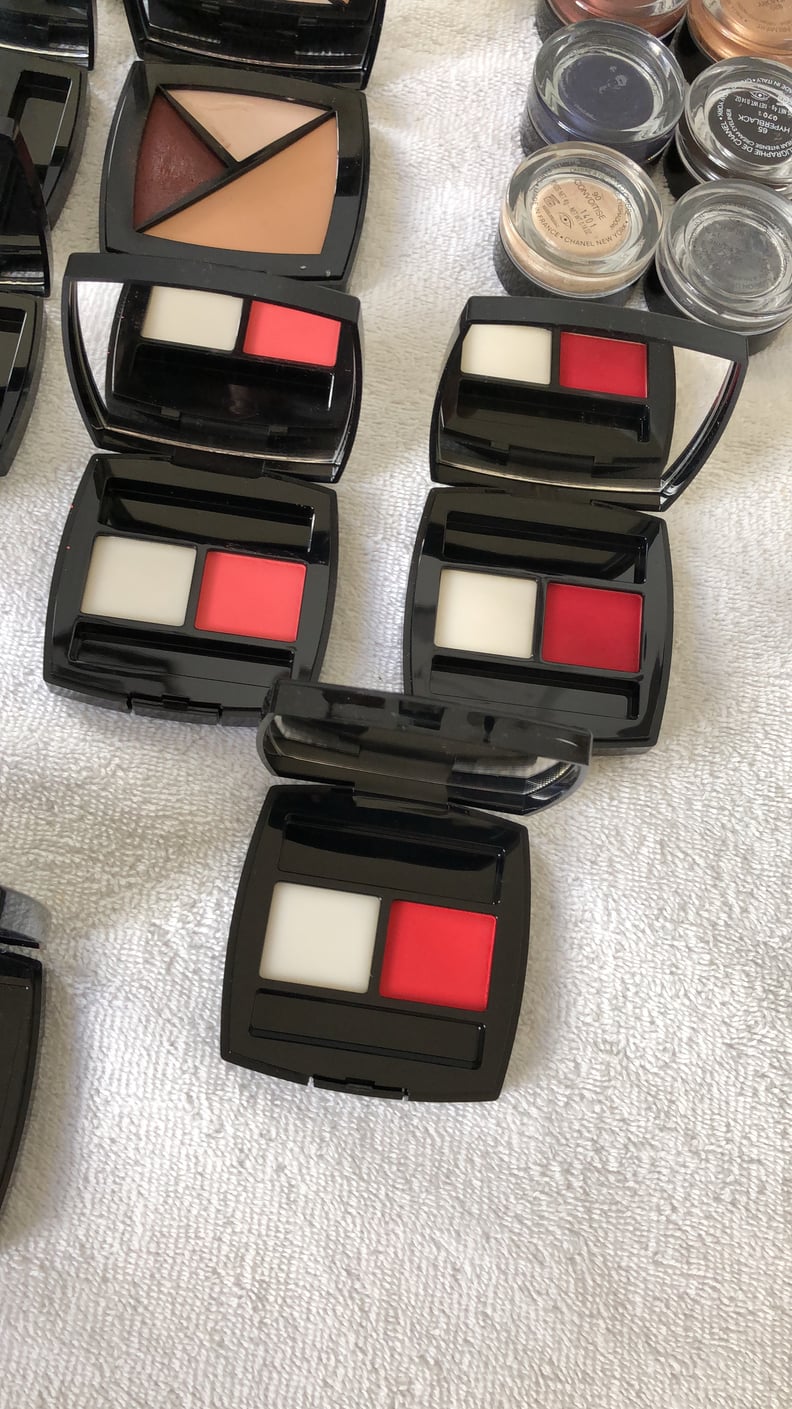 New Chanel Lip Products That Yara Wore For the SAG Awards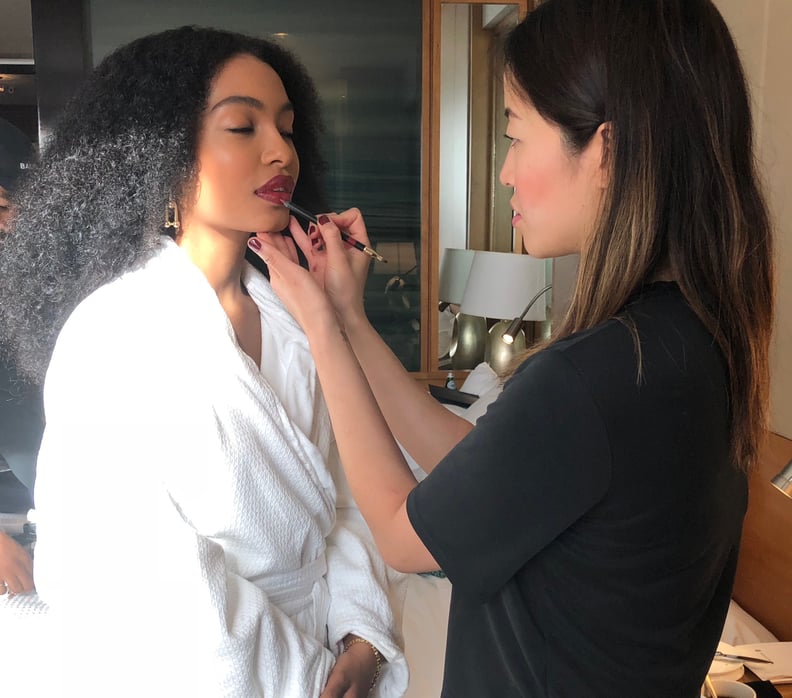 Yara Getting Her Makeup Done For the SAG Awards
Emily worked her magic on Yara. "When mixing two lipsticks, it's important to let the first color set for a second, before applying the second color. For such a long night, layering color is always a good way to go!"
She also played around with eye-product texture. "It was fun to throw a touch of gloss on the eyes; in some photos it stands out and looks so luxurious and really ties in with the lip," she said.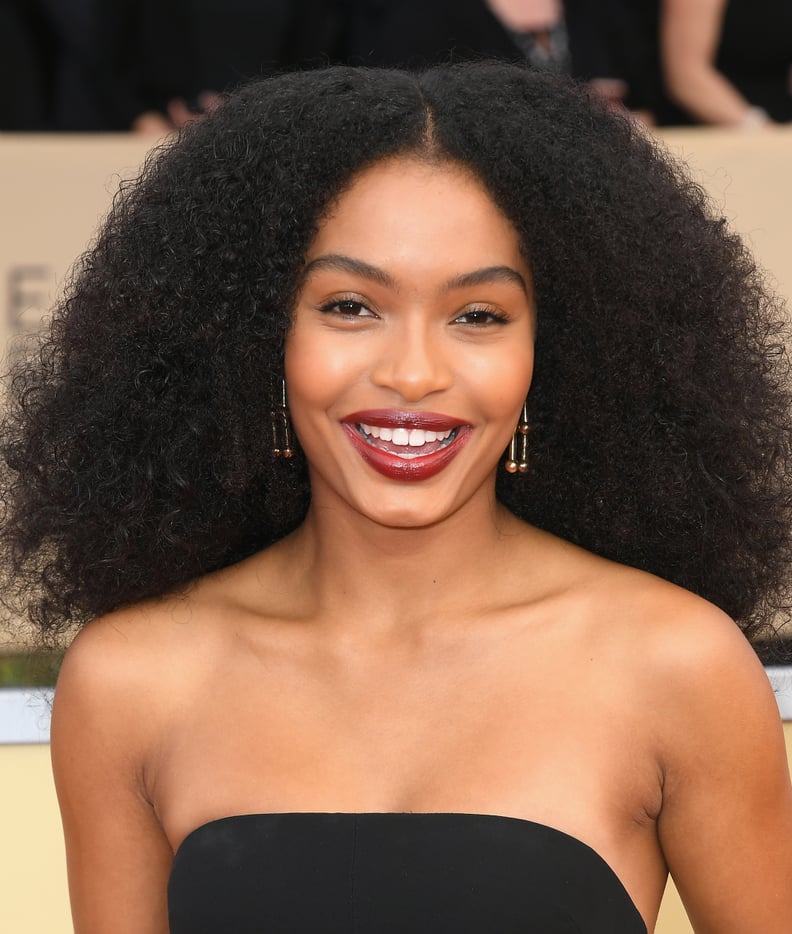 Yara Looking Incredible on the Red Carpet
"The look was inspired by Hollywood glamorous Diana Ross. I wanted her to have delicately brushed-out texture," celebrity hairstylist Nai'vasha Johnson told POPSUGAR.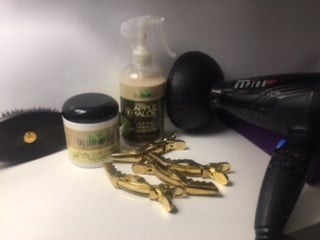 The Hair Tools and Products Used on Yara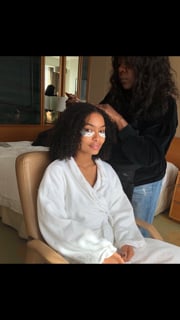 Yara Getting Her Hair Done While Wearing Eye Patches
"The standout feature for this look is her defined curly texture," Nai'vasha said. "It's important to understand that you must handle curls with care. I love a great definition cream to control."