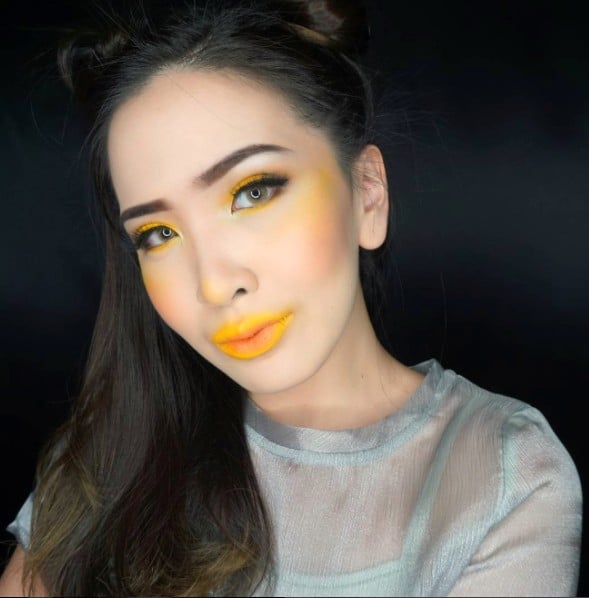 In 2017, it's not weird wear to wear bright yellow pigment as blush. It's artsy. It's an Instagram fad. It's . . . an homage to President Donald Trump? We only say this since Twitter has dubbed the look "Cheetos Cheeks," and well, many say the leader of our country also has a skin tone reminiscent of the crunchy, cheesy snack.
Interpret the trend as you wish! And if you choose to try it, we recommend snagging this MAC Eye Shadow in Chrome Yellow ($16) and dusting it on top of your cheekbones — where you'd put highlighter. It's definitely a sunny, feel-good look!
Keep reading to see how women are rocking both bright yellow and subtle wash of sunshine on their cheeks.