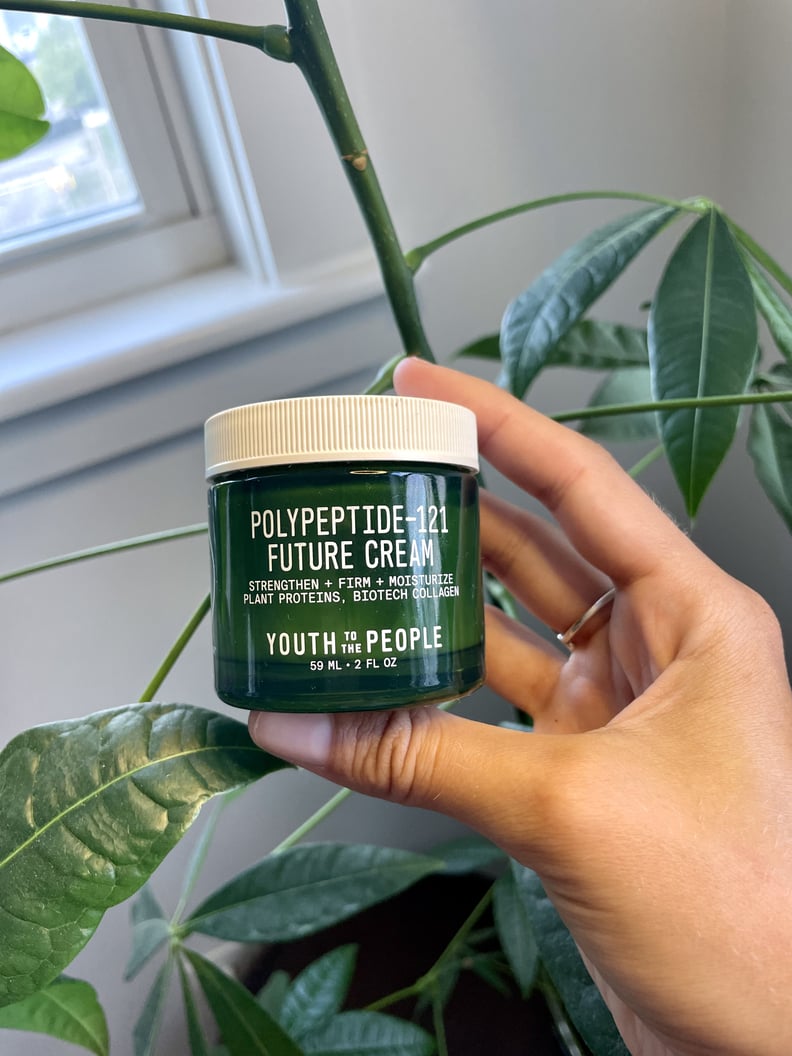 POPSUGAR Photography | Haley Lyndes
POPSUGAR Photography | Haley Lyndes
As POPSUGAR editors, we independently select and write about stuff we love and think you'll like too. If you buy a product we have recommended, we may receive affiliate commission, which in turn supports our work.
When I turned 27, I made a promise to start giving a sh*t — about my skin care, health, finances, and everything, really. Skin care so far has played a significant role in this new chapter, and I've been consistent with it. Morning and night, I apply serums and moisturizers to my face, and I've learned a lot about what works and what doesn't. This also applies to brands.
Youth to the People is a skin-care brand I've always liked (even before my days of giving a sh*t), and other POPSUGAR editors have spoken highly of its Superfood Air Whip Hyaluronic Acid Moisturizer. When I heard the brand was releasing its Youth to the People Polypeptide-121 Future Cream ($64), it seemed like an obvious item to test — and I'm happy I did.
What I Like About the Youth to the People Polypeptide-121 Future Cream
Every time I apply this cream, I feel properly moisturized. In fact, I use it sparingly because it works so well that I don't want to run out. (A deviant tactic, I know.) It's filled with peptides, plant proteins, and ceramides that work together to strengthen the moisture barrier and deeply hydrate the skin.
As someone with combination skin who spends a lot of time in the sun, I can confidently say its claims are true. At the first sign of flakiness, I whip out this cream to bring my skin back to life. It has a lightweight texture that heals imperfections and transforms my face from dull to dewy in a matter of seconds. It's my "weekend face cream," if you will — the one I put under makeup that I know won't pill. It leaves behind a glowy finish that doesn't look too greasy, and its formula doesn't clog my pores or trigger breakouts. It's fragrance free, too, which is a huge bonus.
What's Worth Noting About the Youth to the People Polypeptide-121 Future Cream
The cream is vegan and cruelty free, and it comes in recyclable packaging. The product itself leaves my skin looking dewy and fresh, but if you have oily skin, I wouldn't recommend it. Although it doesn't feel heavy, its finish adds a shine that might not be needed if your skin already has a natural glow. In my opinion, it's a reasonable splurge for its clean ingredients and incredible formula. I've used this cream every week for over a month, and I swear by it.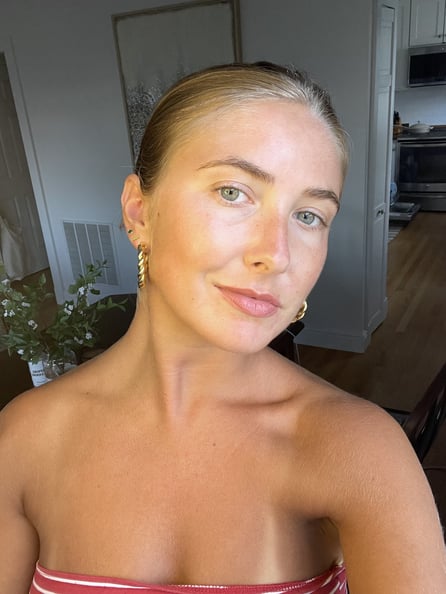 If you have a dry or a combination skin type, this face cream will give you a glow from within. While I don't use it daily (because I dread the day it runs out), it's a great option to apply morning and night. The cream is excellent for anyone who is looking to minimize wrinkles, prevent premature aging, and maintain their skin's moisture barrier.
Additional Details
The cream works well under makeup as a primer.
Fragrance free, this cream has a neutral smell to it that won't irritate your skin (or nose).
It's targeted toward those with fine lines, wrinkles, or a loss of firmness.
It's a Clean at Sephora product, meaning it's clear of over 50 ingredients known to alter human health.
Where Is Youth to the People Polypeptide-121 Future Cream Available?
You can shop this Youth to the People Polypeptide-121 Future Cream on its website or at Sephora ($64). The prices are the same for each.
Rating
★★★★★