Adele Breaks NSYNC's Record
*NSYNC Gracefully React to Adele's 25 Finally Breaking Their Album Sales Record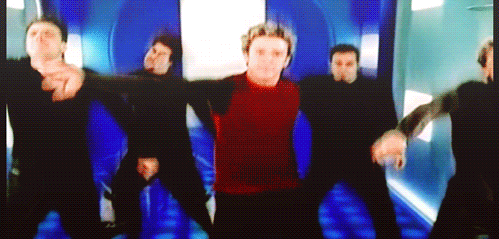 On Tuesday, Billboard announced that her holiness Adele had overtaken *NSYNC's single-week US album sales record; the singer moved at least 2.433 million copies of her highly anticipated album 25 in slightly more than three days. This is only one of many records the "Hello" singer has crushed, and the members of *NSYNC are totally cool with it. In an interview with Billboard, Joey Fatone said, "Adele is the truth," and that he's excited "a rare talent like hers is in the same breath as our group." He was obviously still a little disappointed, though. "Records are always meant to be broken, but with technology and current music business model, I thought this one would be tough to beat."
Lance Bass and JC Chasez had similar reactions to the news on social media.
We officially say Bye Bye Bye as @Adele says Hello to the World Record of Most Albums Sold In a Single Week. Congra… https://t.co/lexT5GPs7C

— Lance Bass (@LanceBass) November 24, 2015
Well done Adele

— JC Chasez (@JCChasez) November 24, 2015
Until Justin Timberlake and Chris Kirkpatrick respond, you should check out Adele's most recent live performance!