Adele Says She's Never Touring Again March 2017
Adele Wasn't Joking When She Said She Might Never Tour Again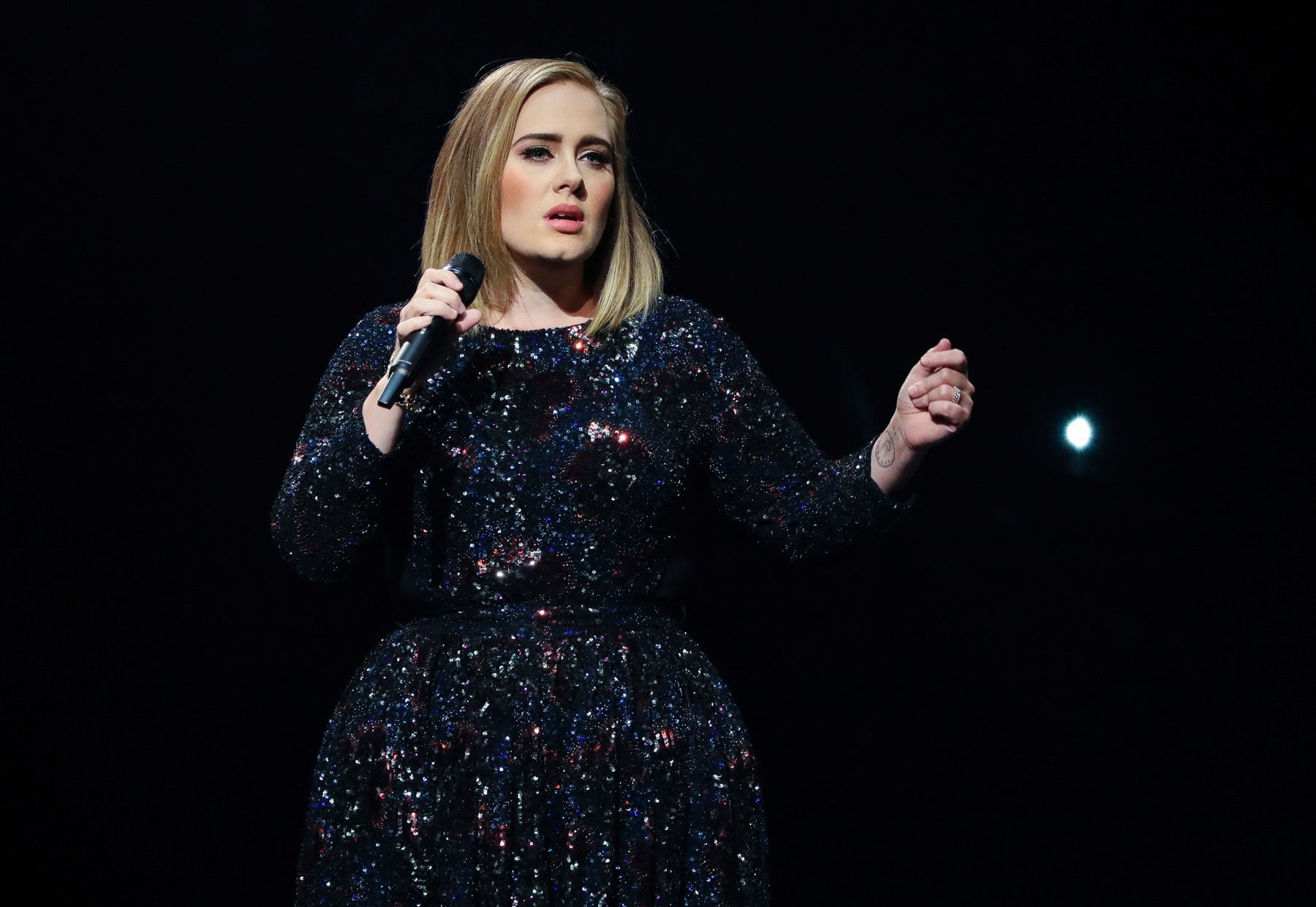 Well, pack it up, everyone. If you weren't lucky enough to nab tickets for Adele's sold-out 25 tour, it's likely that you won't get to see her live ever again. According to The Sun, the English singer left a handwritten note to fans in tour programs for her final concerts at Wembley Stadium in the UK, hinting that she's giving up touring. The note reads as follows:
So this is it after 15 months on the road and 18 months of 25 we are at the end. We have taken this tour across UK+ Ireland, throughout Europe, all over America and I finally got to go to Australia and New Zealand too. Touring is a peculiar thing, it doesn't suit me particularly well. I'm a real homebody and I get so much joy in the small things. Plus I'm dramatic and have a terrible history of touring. Until now that is! I've done 119 shows and these last four will take me up to 123, it has been hard out an absolute thrill and pleasure to have done. I only ever did this tour for you and to hopefully have an impact on you the way that some of my favourite artist have had on me live. And I wanted my final shows to be in London because I don't know if I'll ever tour again and so I want my last time to be at home. Thank you for coming, for all of your ridiculous love and kindness. I will remember all of this for the rest of my life. Love you. Goodnight for now.
This isn't the first time Adele has expressed her uncertainty for going on the road. During her show in Auckland, New Zealand, in March, she told the crowd, "Touring isn't something I'm good at. Applause makes me feel a bit vulnerable." She then got even more honest with the audience, adding, "I don't know if I will ever tour again. The only reason I've toured is you. I'm not sure if touring is my bag." These comments only added fuel to the remarks that her promoter, Michael Coppel, made, telling The Daily Telegraph, "We may never see her again." Say it isn't so, Adele!
Image Source: Getty / Scott Legato