Adrianne Haslet-Davis Dances For the First Time at TED 2014
A Boston Marathon Bombing Victim Dances Again For the First Time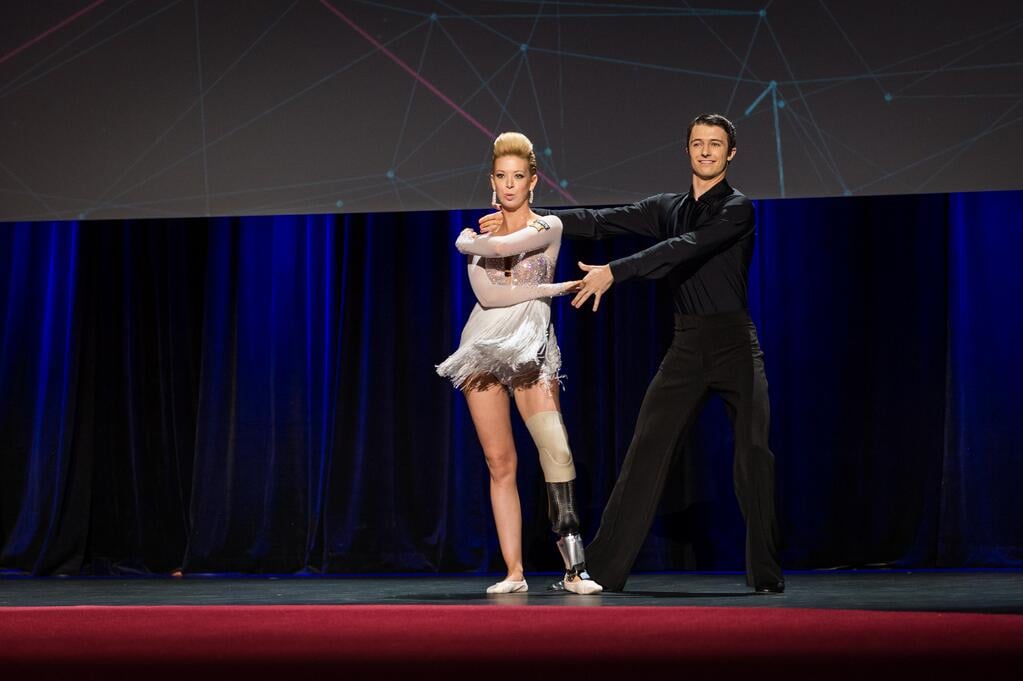 Boston Marathon bombing victim and professional dancer Adrianne Haslet-Davis danced for the first time on Wednesday since losing part of her leg in the tragedy. During the 2014 TED Conference in Vancouver, 33-year-old Adrianne was moved to tears while dancing to "Ring My Bells" by Enrique Iglesias with Christian Lightner as her partner. Wearing a white sparkly dress, Adrianne took the spotlight and touched the audience with her emotional performance. Of the experience, Adrianne said:
"I'm thrilled to have danced again. It was invigorating to dance publicly with my new leg, but also to realize that my return to dance may have the power to inspire other people to reach for their goals and be proactive in their lives. I was always determined to dance again, and I knew that I had to, that I would, and here I am. My first dance happening to be so near the anniversary of the marathon bombing stands as a reminder that I'm a survivor, not a victim."
Also at the conference was MIT professor Hugh Herr, who designed for Adrianne what's been called the first prosthetic leg created specifically for dancing. A double amputee himself, Hugh met Adrianne at a rehabilitation hospital and thought he'd be able to help her. Throughout her professional dancing career, Adrianne taught 20 different types of dance at Arthur Murray Dance Studio in Boston, and with Hugh's help, she was able to dance again. Adrianne thanked him for his work, saying, "Of course, I'd like to thank Hugh Herr . . . for his determination to create the leg that allowed me to dance again."
Source: Twitter user TEDTalks