Amal Clooney Becomes UK's Special Envoy on Media Freedom
A Round of Applause, Please: Amal Clooney Just Landed This Very Special New Role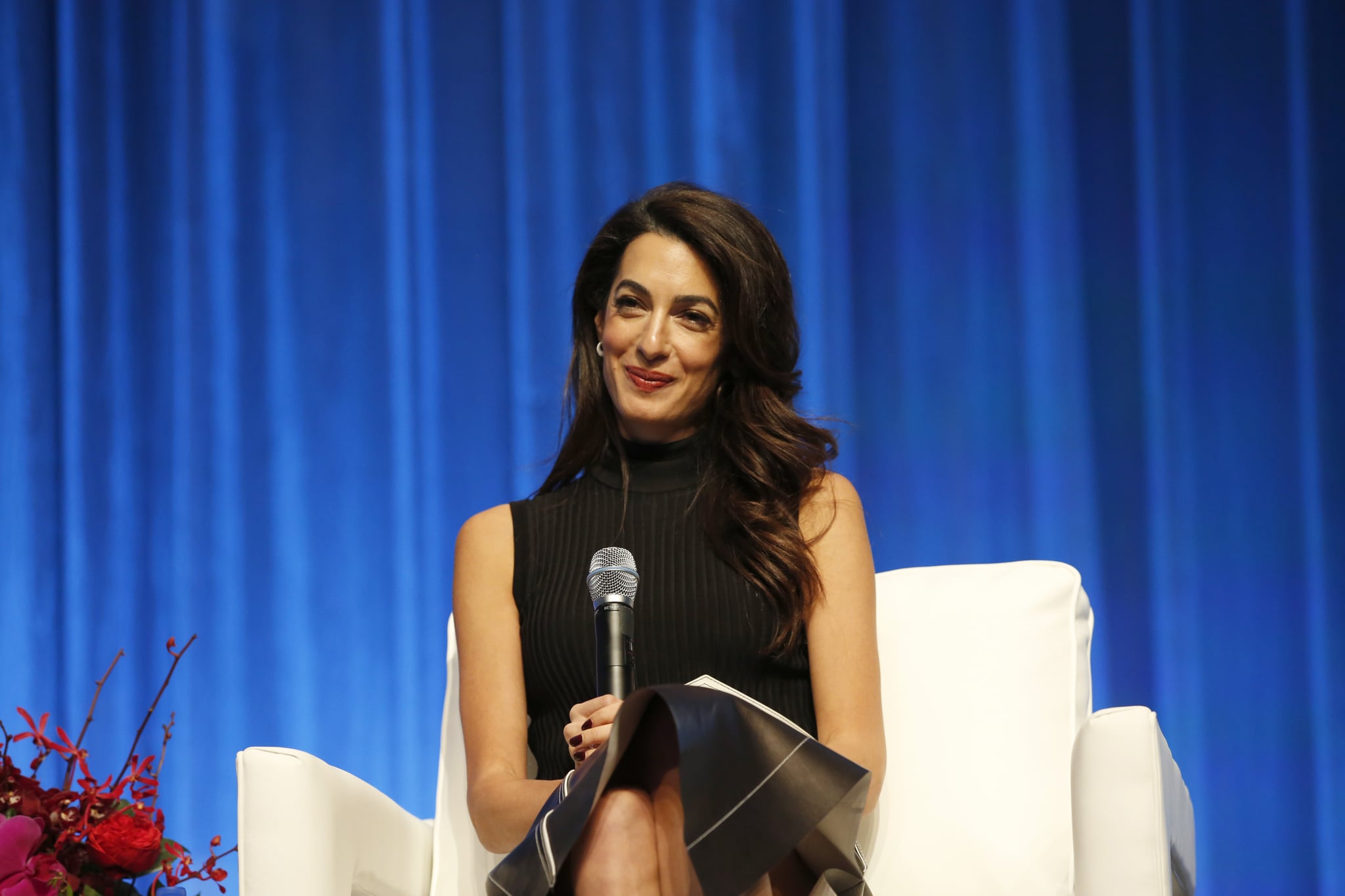 Amal Clooney just landed a new job, and she's perfect for it! On Friday, British Foreign Secretary Jeremy Hunt appointed the 41-year-old human rights lawyer the foreign secretary's special envoy on media freedom. This role will allow Amal to continue her work of promoting the freedom and safety of journalists across the globe and "establish a panel of legal experts to counter draconian laws that hinder journalists from going about their work."
Amal expressed her excitement over the new endeavor in a statement, saying she is honored to work alongside Jeremy and continue defending journalists. "I have seen first-hand the ways in which reporters are being targeted and imprisoned in an effort to silence them and prevent a free media," Amal said. "I welcome the UK Government's focus on this issue at a time when journalists are being killed and imprisoned at record levels all over the world and I look forward to working on new legal initiatives that can help to ensure a more effective international response."
As a human rights attorney, Amal has made it her mission to help refugees, advocate for victims of sexual violence, and protect the rights of journalists across the world. In 2013, she represented journalist Mohamed Fadel Fahmy after he was arrested by Egyptian authorities along with two of his colleagues for broadcasting "false news." The mother of two worked tirelessly until Fahmy was eventually released and pardoned. We can't think of anyone more deserving of this new position!
Image Source: Getty / Marla Aufmuth