Angelina Jolie's Response to Vanity Fair Audition Story 2017
Angelina Jolie Responds to "False and Upsetting" Vanity Fair Audition Story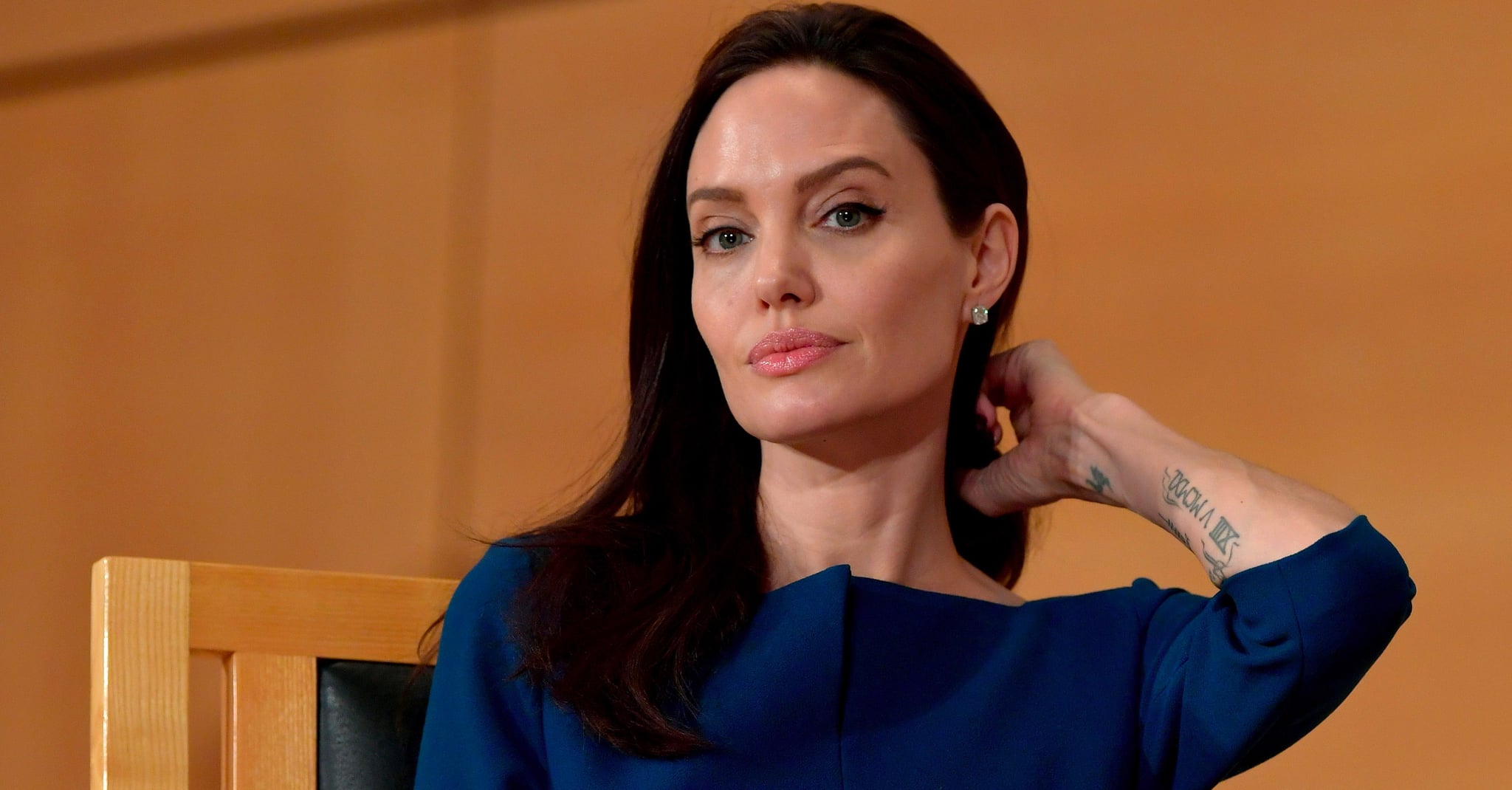 In the September issue of Vanity Fair, the notoriously private Angelina Jolie opened up about everything from her divorce from Brad Pitt to her recent Bell's Palsy diagnosis to her longstanding career, but the 42-year-old actress is now crying foul on what she says was a "false and upsetting" portrayal of her upcoming Cambodian film, First They Killed My Father. According to the publication, the film's casting directors would play a "game" while auditioning children from "orphanages, circuses, and slum schools" by placing a stack of money on a table and asking the children to think about something they really needed. Once the children finally took the money, the casting director would "pretend to catch the child" and take the money back.
N this crazy news week u prob missed the f'd up story of how Angelina Jolie played orphan hunger games 2 cast a film https://t.co/4dYOSTY1W6 pic.twitter.com/HFeoA9lU9F

— Sam Sanders (@samsanders) July 28, 2017
Angelina, who admitted the young actress chosen for the film became "overwhelmed with emotion" when the money was taken away from her during her audition process, is now setting the record straight in a statement released to HuffPost. "Every measure was taken to ensure the safety, comfort and well-being of the children on the film, starting from the auditions through production to the present," she stated. "Parents, guardians, partner NGOs whose job it is to care for children, and medical doctors, were always on hand every day to ensure everyone had all they needed. And above all to make sure that no one was in any way hurt by participating in the re-creation of such a painful part of their country's history."
Angelina also expressed that she was "upset that a pretend exercise in an improvisation, from an actual scene in the film, has been written about as if it was a real scenario," adding, "[t]he suggestion that real money was taken from a child during an audition is false and upsetting. I would be outraged myself if this had happened."
Although her statement hasn't stopped people on social media from criticizing the film, Angelina told HuffPost that the point of the movie "is to bring attention to the horrors children face in war, and to help fight to protect them."