Boston Marathon Bomber Dzhokhar Tsarnaev Apologizes
Boston Marathon Bomber Dzhokhar Tsarnaev Apologizes to Victims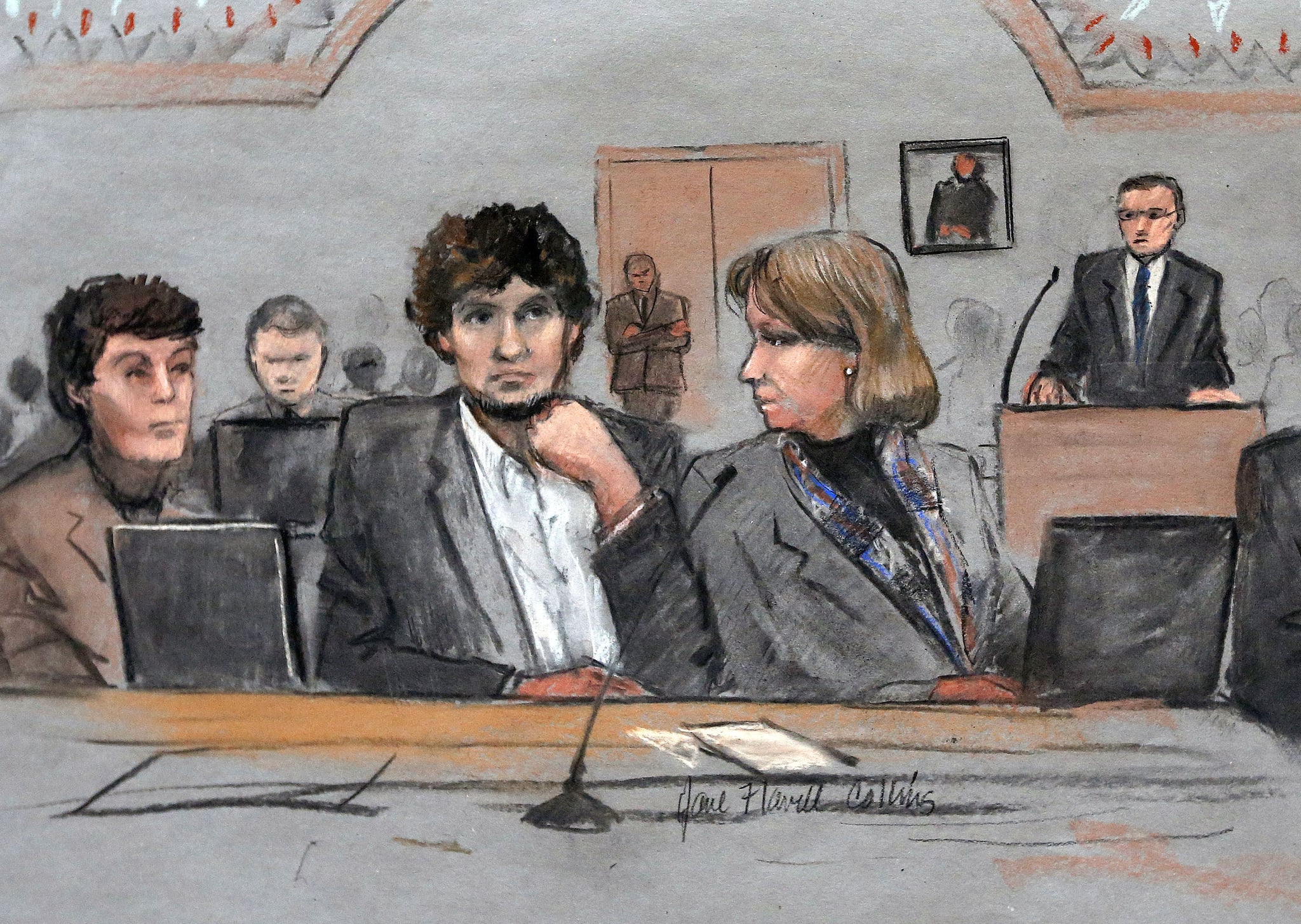 For the first time, Boston Marathon bomber Dzhokhar Tsarnaev addressed the victims and their family members in court on Wednesday. During his formal sentencing hearing, he said he was sorry, saying, "I would like to now apologize to the victims and to the survivors. I am sorry for the lives that I have taken, the suffering that I have caused you, the damage that I've done." He added, "I ask Allah to have mercy upon me, my brother, and my family."
Earlier, survivors and victims' family members made statements. Keep reading for the heartbreaking and powerful words they shared, according to CNN.
Survivor Rebekah Gregory on why she wouldn't give a victim impact statement: "To do that, I would have to be someone's victim. I'm definitely not yours, or your brother's."
Survivor Heather Abbott: "I would like Dzhokhar Tsarnaev to know that he did not break me."
Bill Richard, the father of 8-year-old victim Martin Richard: "He chose to do nothing to prevent all this from happening. He chose hate. He chose destruction. This is all on him . . . We chose kindness. We chose peace."
Back in April, Tsarnaev was found guilty on all 30 counts, which included bombing of a public place and conspiracy to use a weapon of mass destruction.