Bradley Cooper Oscar Nominee Luncheon Interview
Bradley Cooper Is Shocked This Actor Didn't Get an Oscar Nomination
At this year's Oscar Nominees Luncheon, Bradley Cooper took to the podium to answer a couple of questions from reporters, and though he was being honored as a nominee, the most notable thing Cooper said had to do with who isn't a fellow nominee this year. When asked which other Academy Award nominee he wants to hang out with on Oscar night, Cooper highlighted an actor who didn't make it into the best actor category: "I wish Tom Hanks was in there. That's kind of crazy that he's not," Cooper said, referencing Hanks's work in Captain Phillips.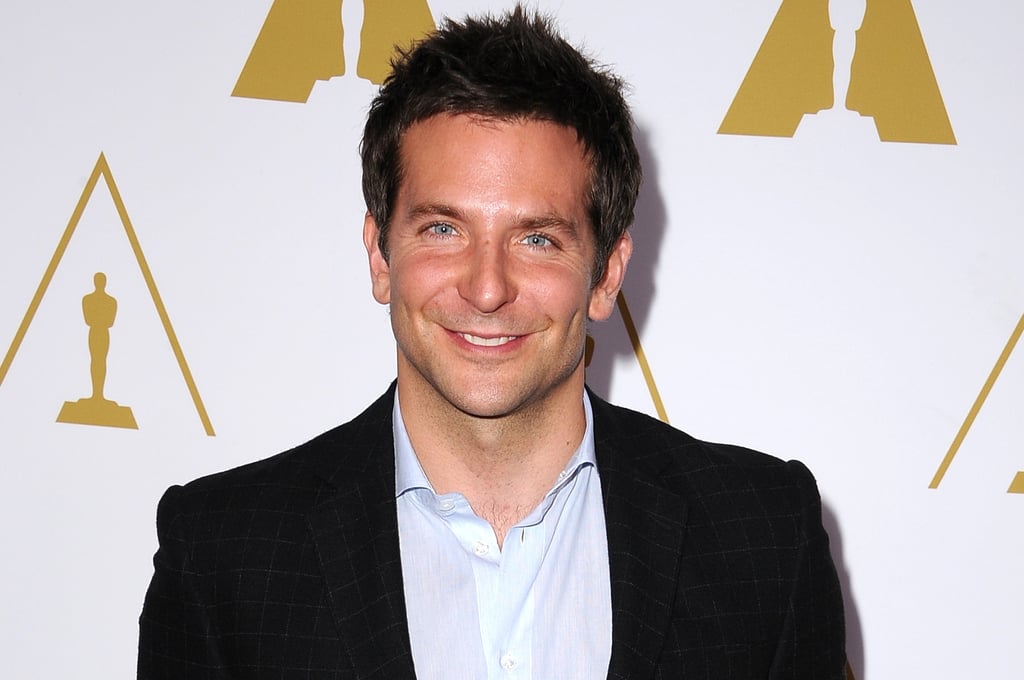 Cooper endeared himself further when he talked about why he still doesn't feel entitled to being an Oscar nominee, saying, "I get to do the things that I dreamt of as a kid. To be working now with Clint Eastwood, about to do this other movie, I am absolutely living the dream. Being able to work twice with David O. Russell and Cameron Crowe in the Fall, I can't believe it. And to be able to be part of this kind of thing two years in a row . . . I just keep waiting for her [an event attendant] to take me away and say, 'Sorry, sir, what are you doing here?'"
Watch the full interview here.