CeeLo Green's Costume at the 2017 Grammys
Can We Talk About CeeLo Green's Bizarre Costume at the Grammys?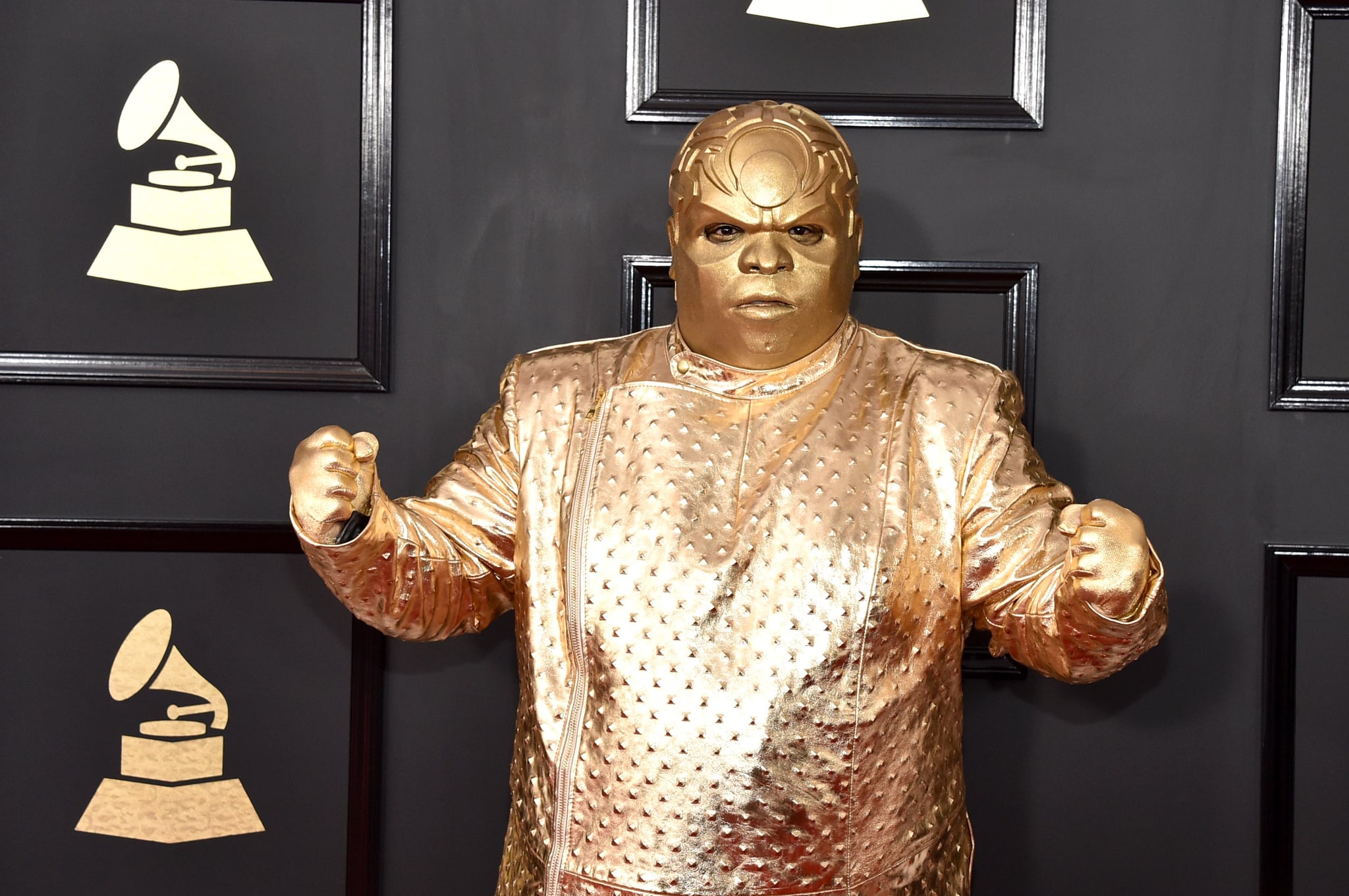 Image Source: Getty / John Shearer
It looks like CeeLo Green decided to celebrate Halloween a little too early this year. The artist debuted a rather interesting outfit choice for the 2017 Grammys, and we have a lot of questions. He took the red carpet sporting gold from head to toe, including a textured garb of sorts and a semiterrifying face mask. We've got to give it to him — he sure does know how to make a statement. But what does it all mean?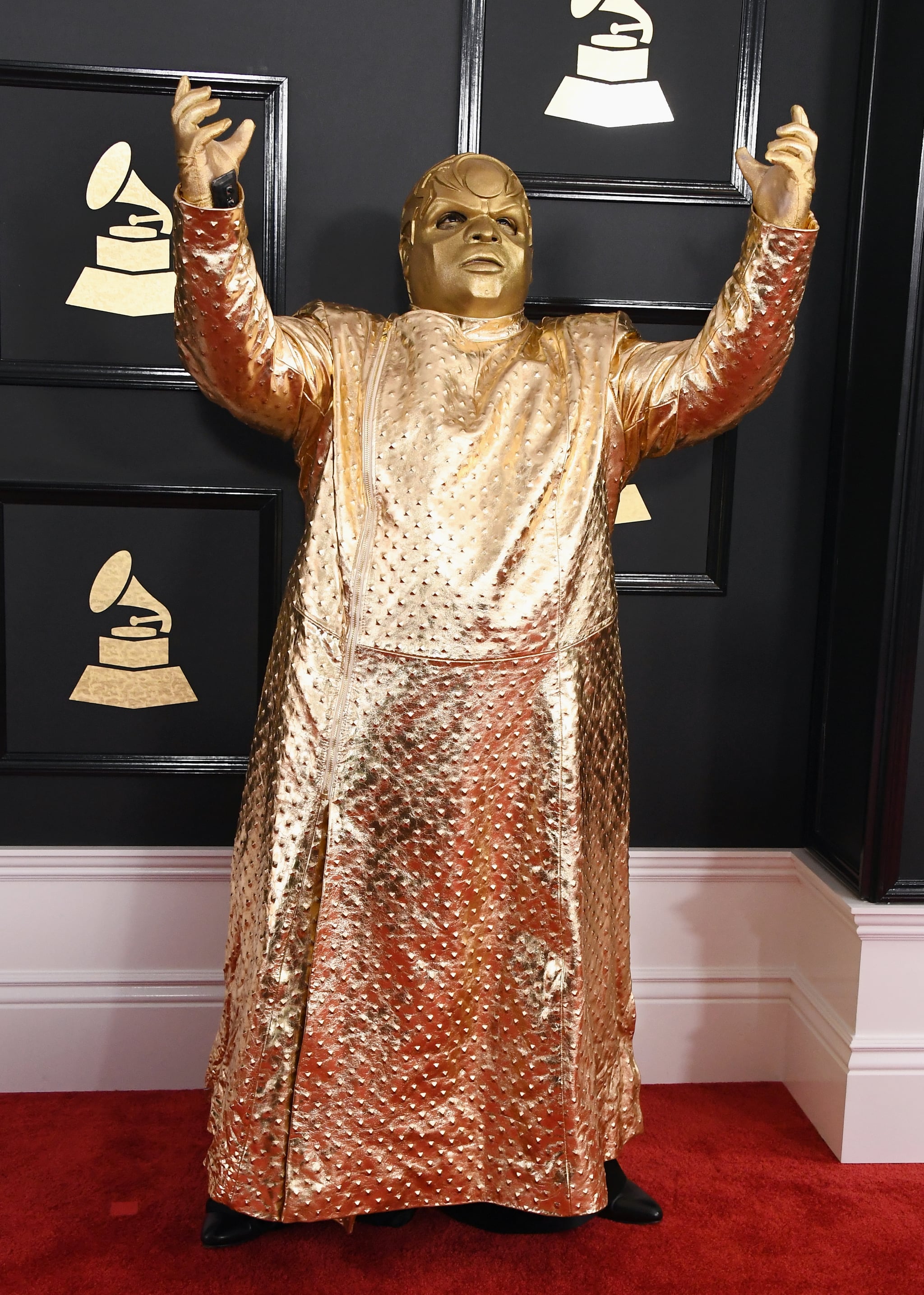 Image Source: Getty / John Kopaloff
Though CeeLo hasn't officially confirmed the deeper meaning of his bizarre get-up, it looks like it's a nod to his new alter ego, Gnarly Davidson. The "F*ck Me, I'm Famous" singer posted on Instagram to introduce his reinvented self, even making a separate Instagram account to mysteriously document whatever the heck it all means.
The internet couldn't help but poke fun at his golden look, comparing him to everything from Star Wars characters to an X-Men villain.
Why does Ceelo Green look like a Power Rangers villain? #GRAMMYs pic.twitter.com/ECuUNk0Cn2

— G.O.C Live Tweets (@GocLiveTweets) February 13, 2017
wtff is CEE LO GREEN wearing #GRAMMYs pic.twitter.com/AAFoyQ0OHp

— Jonathannn (@JonathanA_IL) February 13, 2017
cee lo green is still recovering from his tragic accident from his Samsung device pic.twitter.com/BBxYb176aO

— rudeboy (@amaniaIex) February 13, 2017
Cee Lo showed up looking like a Ferrero Roche #Grammys pic.twitter.com/9yVLiuBfq3

— A. (@FreshAir_In) February 13, 2017