Channing Tatum's Vanity Fair Cover August 2015
Channing Tatum's Hot Vanity Fair Cover Will Supersize Your Crush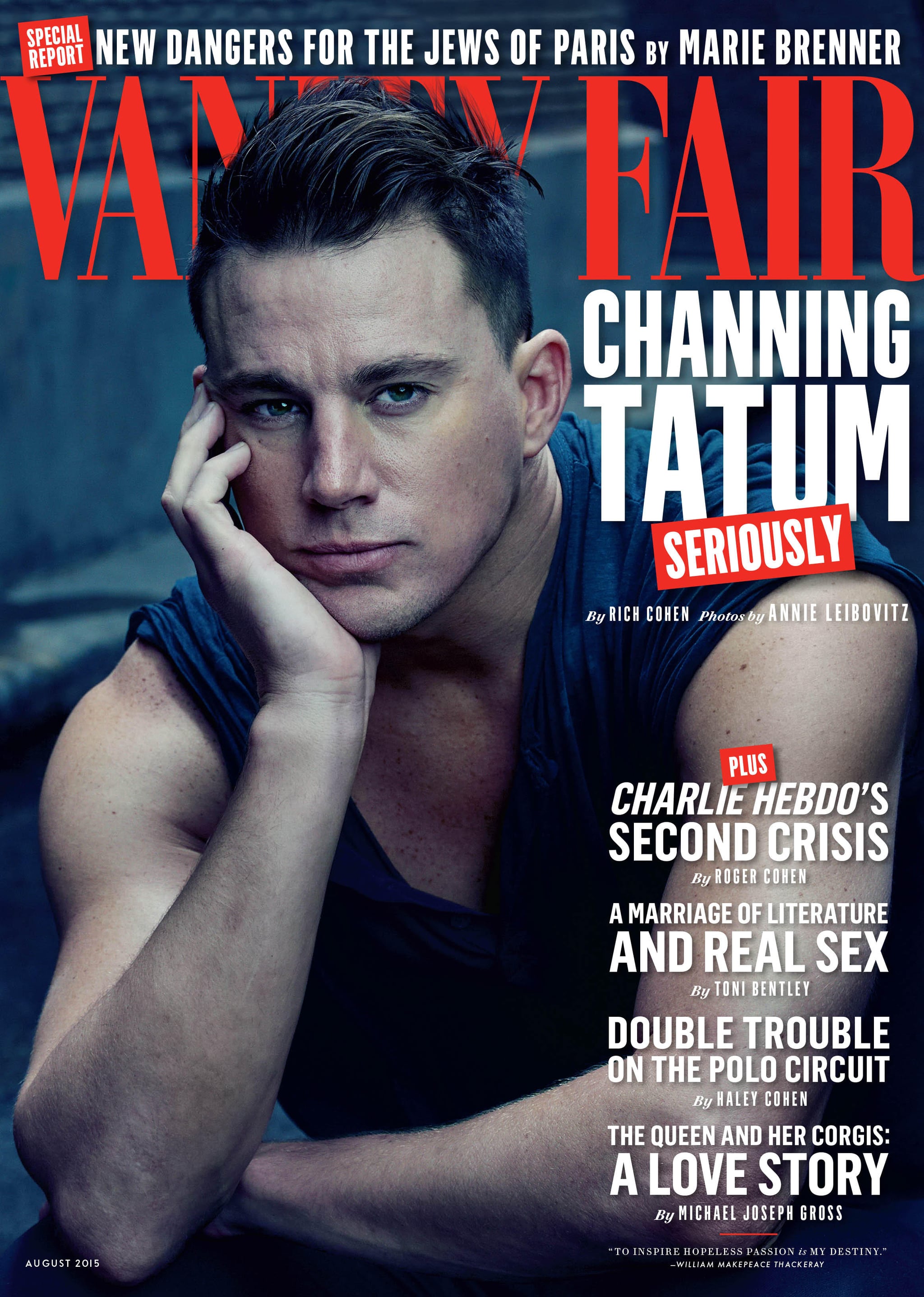 With the release of Magic Mike XXL, this week is like a holiday for Channing Tatum fans. And it's about to get even sweeter. On Wednesday, Vanity Fair released the cover for its August issue, starring none other than Channing and his alluring eyes. The snaps were shot by veteran photographer Annie Leibovitz, so fans are practically guaranteed the pictures inside the magazine will be just as hot. When Channing wasn't striking sexy poses or giving us a fun dance lesson, he chatted up contributing editor Rich Cohen about how thongs make him feel and his thoughts about his earlier work. Read on for some of his best quotes and a video of the wet shoot, then quench your thirst with Channing's sexiest pictures.
On whether or not he'd embrace his stripper past off screen: "Well, we're going to start a [Magic Mike] show in Vegas, and I'll never say never. . . . I wouldn't mind going out there and doing it one more time. Or maybe twice. But, you know, every time I've put on a thong and am getting ready to walk onstage again, I'm like, 'Why do I want to do this?' It's very uncomfortable to be in a thong in front of a thousand people."
On his wife, Jenna Dewan Tatum, ending his debate about whether he should forget the thongs for Magic Mike XXL: "But my wife was like, 'You cannot have a movie without these guys getting in thongs.'"
On how he and Jenna felt while recently watching their movie Step Up (2006): "Me and Jenna just saw Step Up on TV, and we watched it for two seconds. We made that 10 years ago or something. It was hard because you're like, 'Wow, I remember it being so much better.' Then other times you're like, 'I remember it being worse.' Things happen that change your perspective. Not just your opinion but your windshield, your lens. Like you put on a 50-mm. [lens], then take that 50 off and put on a 16. Now you can see so much more, but you're missing the little things. I think for a while I'm going to try to make movies that, even if they don't make a dollar, I'll still be so proud to be a part of them that it won't matter."