Channing Tatum Wearing a Thong in Old Photo
Here's Channing Tatum. In High School. Wearing a Thong.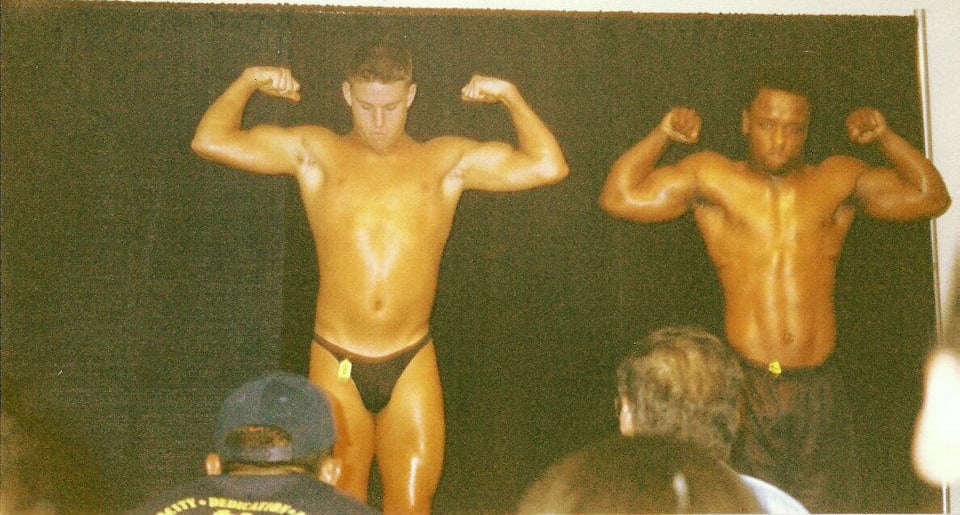 The year was 1998, and Channing Tatum was a spry young high school student who liked to compete in bodybuilding competitions. In this photo, you can see the now-35-year-old actor doing a bit of preparation for his future role as a male stripper (both in real life and on the big screen in Magic Mike); he's wearing a tiny black thong while flexing his muscles on stage, standing next to his equally good-looking opponent. Though this isn't the first time we've seen Channing shirtless — and thank goodness for that — it is pretty wild to see how he got his start. Who knew this strapping teenage bodybuilder would end up being one of the hottest actors of our time?