Chrissy Teigen Quote About John Legend in Glamour April 2017
Chrissy Teigen Reveals the 1 Thing About John Legend That Drives Her Nuts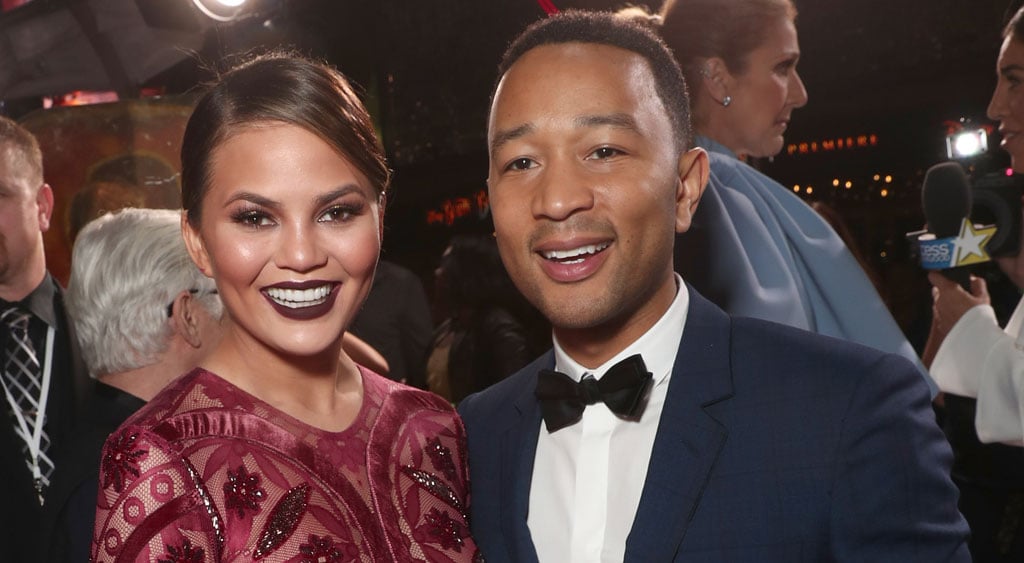 Chrissy Teigen and John Legend appear to have it all — an insanely happy marriage, a beautiful daughter, and two flourishing careers — but the supermodel admits that they have their problems sometimes just like everyone else. In a moving essay about life and motherhood in the April issue of Glamour, Chrissy opens up about everything from battling postpartum depression to the ins and outs of her romance with John. The star admits that the couple, who tied the knot in 2013 and welcomed daughter Luna in April 2016, can be quite different when it comes to their outlooks on life, which in turn can cause a bit of friction:
"Let me start here: To a lot of you, I think, I seem like the happiest person on the planet. I have an incredible husband — John and I have been together for over 10 years. He has seen my successes and failures; I've seen his. He has seen me at my worst, but I will say I don't think I have ever seen him at his. He's exactly as compassionate, patient, loving, and understanding as he seems. And I hate it. OK, I don't hate it. But it can certainly drive you nuts sometimes when you're as cynical as I am. If I weren't me, I would politely excuse myself to make the most epic eye roll of all time if a woman talked to me about her significant other the way I just did to you."
We can't help but love Chrissy's brutal honesty, because who doesn't look at their significant other sometimes and think, "Can't you just be miserable with me for a second?"
Image Source: Getty / Todd Williamson