Dictionary.com Making Fun of Kylie Jenner on Twitter
Hello? Police? Dictionary.com Just Straight-Up Roasted Kylie Jenner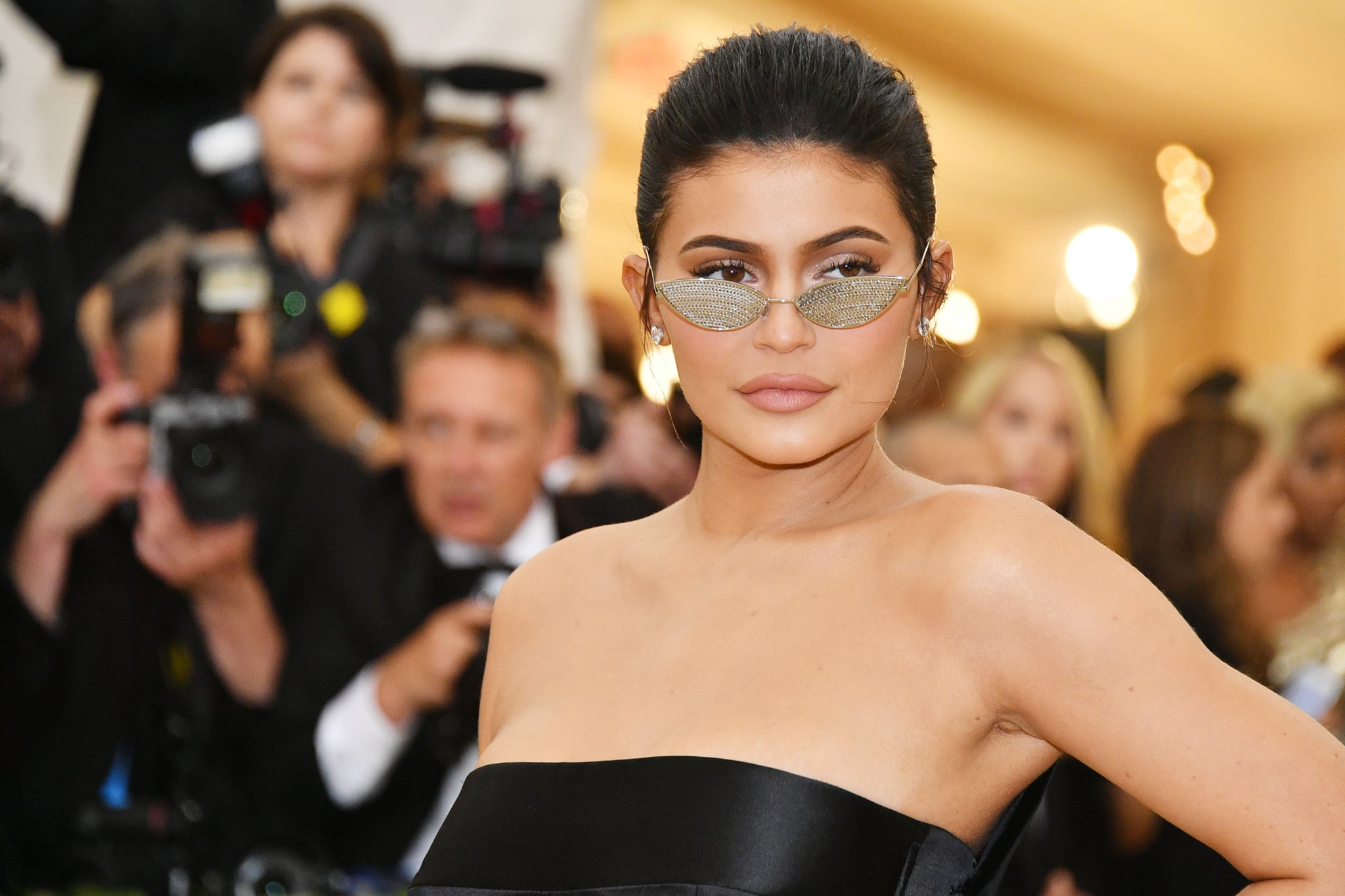 This week, Forbes caused a bit of a stir by releasing a new cover story on Kylie Jenner. The title of the issue is "America's Women Billionaires," and a little blurb describes the reality star: "At 21, she's set to be the youngest-ever self-made billionaire. Welcome to the era of extreme fame leverage." Listen, there's no denying the power of Kylie, who, earlier this year, wiped more than a billion dollars in Snapchat's market value with a single tweet. Even so, the consensus on the internet is that she isn't quite self-made.
Yes, Kylie has created an empire in the beauty landscape with Kylie Cosmetics. But where would she be without Keeping Up With the Kardashians? And would she have gotten to this place in her life without the privilege and wealth of her family, and the masterminding of Kris Jenner? I mean, probably not. Though many were quick to point this out in the wake of the Forbes cover drop, no commentary was quite as succinct and searing as that of Dictionary.com.
Self-made means having succeeded in life unaided.

Used in a sentence: Forbes says that Kylie Jenner is a self-made woman. https://t.co/sr8Ncd7s5A https://t.co/ehEL7Cf6KV

— Dictionary.com (@Dictionarycom) July 11, 2018
As if it wasn't enough for the digital dictionary to unleash a definition of "self-made" that clearly excludes Kylie, their sentence is especially salacious, as though Forbes is the only force on Earth trying to put Kylie and "self-made" in the same wheelhouse. Then again, maybe it wasn't shade or a roast at all, and Dictionary.com was just providing a service. After all, as noted in a different tweet, searches for the term had sky-rocketed more than 18,000 percent that day. But, you know, I'd argue the best kind of shade or reading is easy to dispute and hard to detect. Touché, Dictionary.com. May we all have such ruthless tact in our own future endeavors.