Emma Watson at Taylor Swift's London Concert | Photo
Emma Watson Hits It Off With Taylor Swift — See Their Cute Picture!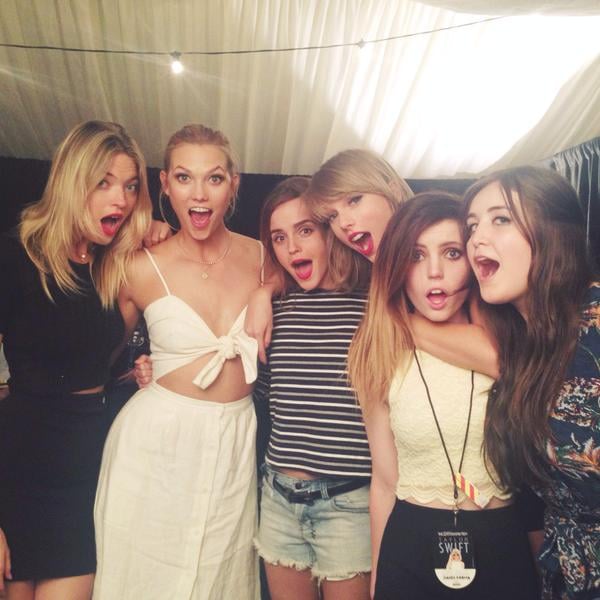 Taylor Swift and Emma Watson met . . . and there's photographic proof. The ladies linked up backstage at Taylor's 1989 concert in London on Saturday. When the singer wasn't stunning with Kendall Jenner, Gigi Hadid, and more famous pals in the spotlight, she was busy chatting up Emma in an intimate setting. Fortunately, British singer Lauren Aquilina shared a picture of their moment on Twitter, writing, "spent tonight surrounded by badass girls and couldn't be happier about it." The ladies were also joined by models Martha Hunt and Karlie Kloss and singer Sydney Sierota. While both Emma and Taylor appear elated to be hanging out together — just look at Emma nailing Taylor's signature surprise face — it remains to be seen if the British actress will join Taylor's inner circle.