Helen Mirren Liam Neeson Talk About Dating on Graham Norton
Wait! How Did We Not Know That Helen Mirren and Liam Neeson Used to Date?
While bumping into an ex is a fate most of us would avoid at all costs if given the choice, the same can't be said for Helen Mirren and Liam Neeson. The pair reunited on The Graham Norton Show on Thursday night, and it was anything but awkward. Despite the age difference, the pair (who met on the set of 1981 film Excalibur) were "smitten" at first sight and were in a relationship for four years.
When asked about their history, Helen explained "we didn't 'date', we lived together for four years," adding, "We were a serious item for a while. Lucky me!" Liam continued the compliments, recalling, "I remember being on the set and standing with Ciarán Hinds as Helen walked towards us dressed in her full Morgana Le Fey costume and we both went, 'Oh f*ck,' and I was smitten . . . I think Ciarán was too, but I was very smitten!"
Helen replied "I never knew that. You've never told me that before. It's amazing." So cute!
Apparently Liam knew his smitten feelings were requited when Helen started to mock him. "I had read somewhere that if she fancied a guy she would imitate his walk behind his back, and I turned around one day and she was doing that to me," he said.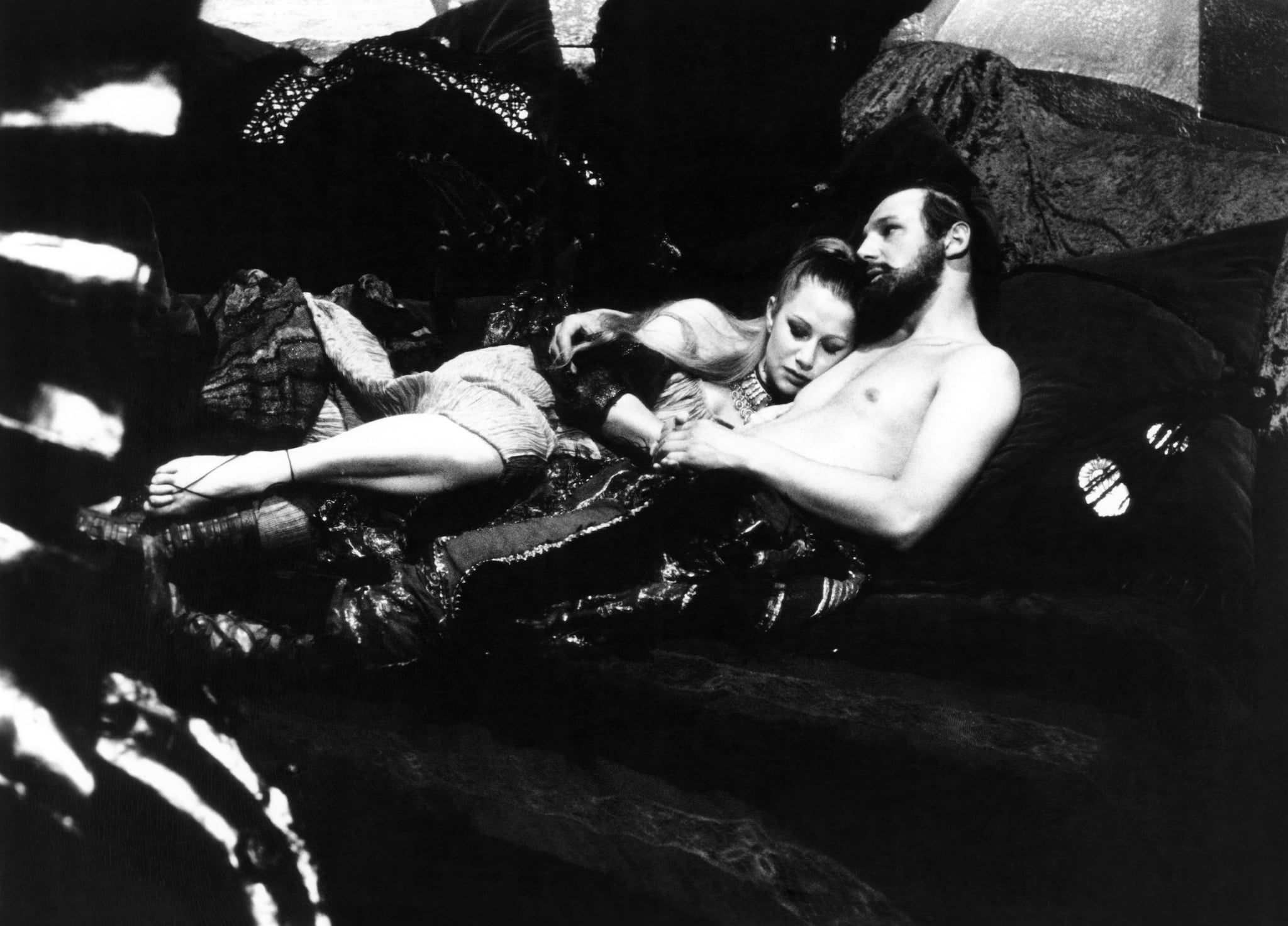 Though their flame eventually fizzled out, there's clearly still a bond between the two. After they went their separate ways, both moved on to new loves: Helen recently celebrated her 20-year anniversary with husband Taylor Hackford, while Liam Neeson shares two sons with wife Natasha Richardson, who tragically passed away following a skiing accident in 2009.