Hilary Swank and Philip Schneider Married
Surprise! Hilary Swank Is Married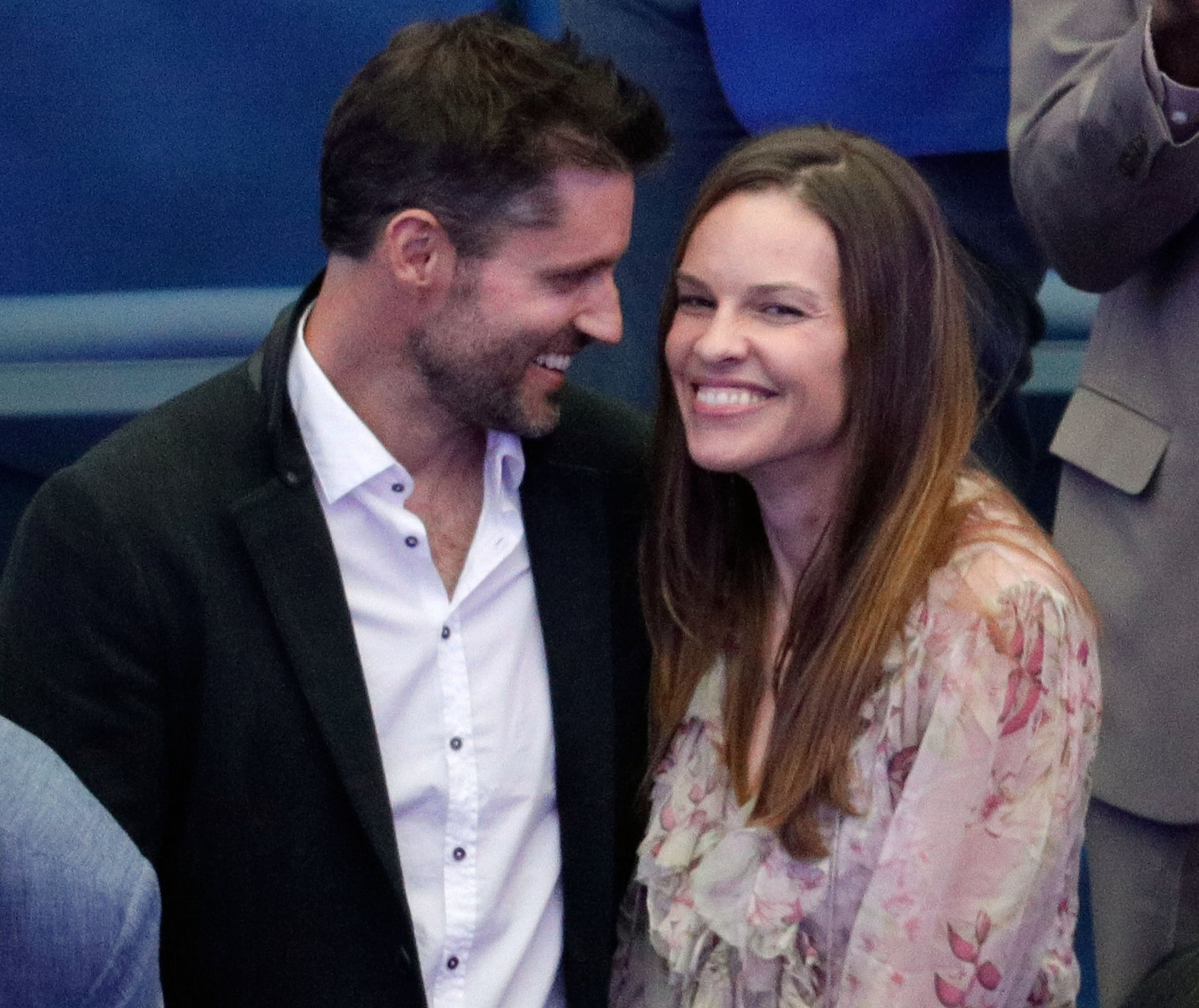 Hilary Swank is officially off the market! The 44-year-old actress tied the knot with boyfriend Philip Schneider in a surprise ceremony at the Saint Lucia Preserve in Carmel, CA, over the weekend. Hilary wore a beautiful dress designed by Elie Saab, while the social venture entrepreneur looked dapper in a black suit. "We found exactly what we were looking for at the Santa Lucia Preserve in Carmel, California," Hilary told Vogue. "It's a stunning private community surrounded by 20,000 acres of conservancy and an intimate redwood grove populated with trees that are over 800 years old."
The affair brought out Hilary's pal Mariska Hargitay, who served as her maid of honor, and Supernatural's Misha Collins. "It was timeless. There is just no other way to describe it," Hilary gushed. "I was overwhelmed with such gratitude and thanks to be marrying the man of my dreams and to see all the people we love together in the middle of such a profound setting. It was truly a dream come true."
Hilary and Philip first met after being set up on a blind date by Misha's wife, Vicki. They began dating in 2016 and got engaged a year and a half later. "We don't know why we waited that long!" Hilary said. Hilary was previously engaged to former tennis pro Ruben Torres. Congrats to Hilary and Philip!