How Did Serena Williams and Alexis Ohanian Meet?
How Serena Williams and Alexis Ohanian's Meet-Cute Paved the Way For Their Epic Romance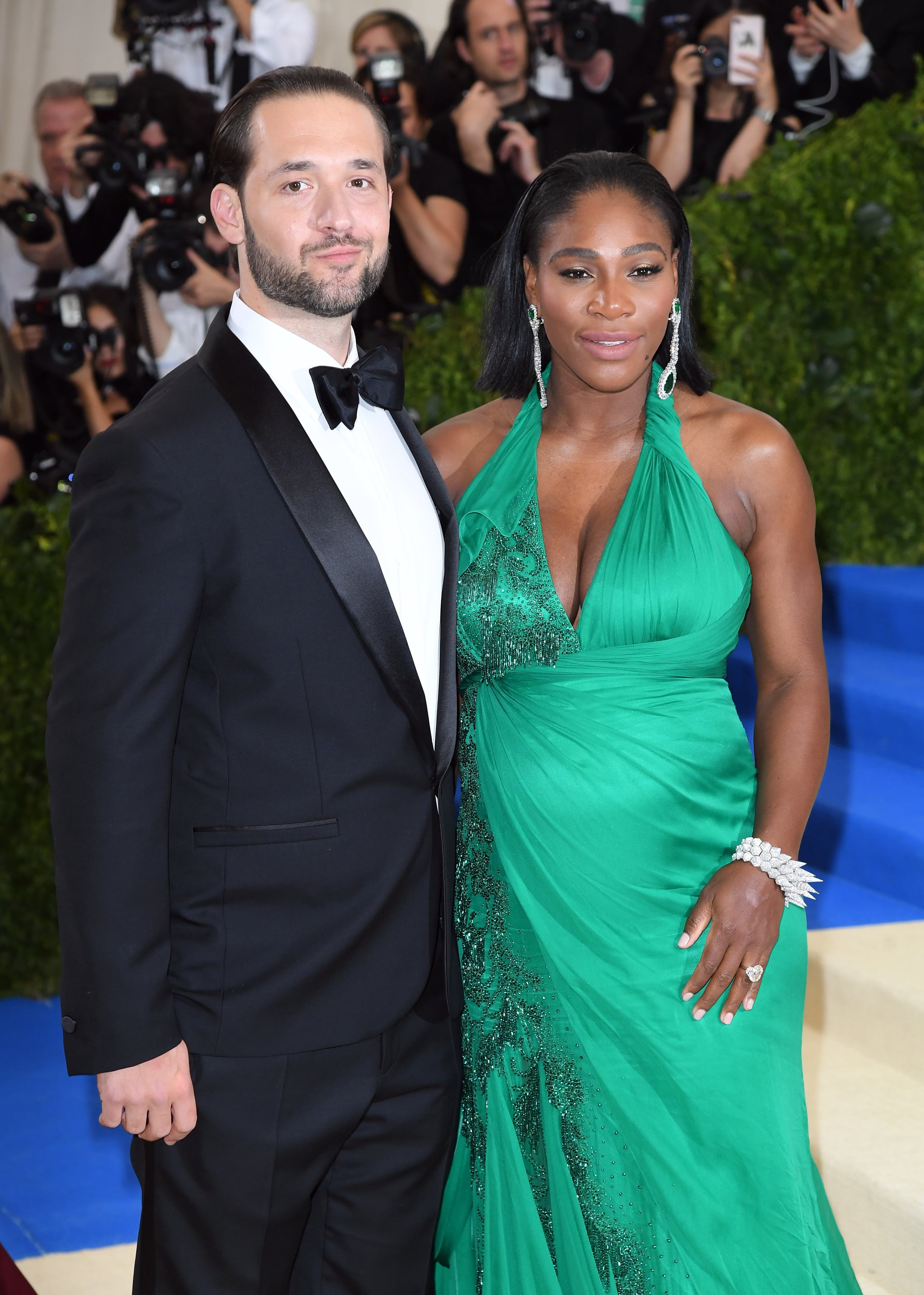 Serena Williams and Alexis Ohanian's relationship is basically a romantic comedy come to life. Aside from living out our fantasies with a Disney-themed wedding, the couple, who are parents to 2-month-old daughter Alexis Olympia, had an adorable meet-cute. On May 12, 2015, Serena was having a casual brunch with friends at the Cavalieri hotel in Rome ahead of her first match in the Italian Open when a young man (Alexis) decided to sit right next to them, even though there were plenty of other empty tables to choose from. "This big guy comes and he just plops down at the table next to us, and I'm like, 'Huh! All these tables and he's sitting here?'" Serena told Vanity Fair of their first encounter. Thinking Alexis was only trying to get close to the tennis star, Serena's friend, Zane Haupt, did what anyone in that position would — he told him there was a rat.
Thankfully for Serena, her friend's little white lie actually brought the pair closer together — literally! Turns out, Alexis wasn't afraid of rodents at all. "I'm from Brooklyn," he joked. "I see rats all the time." Following his snide remark, Serena became intrigued and asked him to join them at their table. It was then that Alexis, who was not a tennis fan by any means, finally realized he was sitting with tennis royalty. It's OK, though. Serena knew nothing about his website, Reddit, either. But she certainly pretended like she did, nonchalantly adding that she was on it earlier that morning. After a casual chat, Serena decided to give him her number, for tech-related questions, of course. And that's when things really got interesting.
After playing the Italian Open that night, the two ran into each other again on a van heading back to the hotel. While they didn't hang out during the rest of their trip, it definitely lit a spark. Following her win at the Australian Open, Serena decided to text Alexis and invite him to Paris, where she would be competing in the French Open. To her surprise, he actually came and the two spent a magical night roaming around the City of Love together.
Fast forward a year and a half later, Alexis persuaded Serena to go on "a spontaneous trip" to Italy with him. Even though she was mad about the sudden trip at first (she was busy training for the Australian Open at the time), she quickly realized what was happening when she boarded the plane. "I knew it was coming," she told Vanity Fair about the proposal. "I was like, 'Serena, you're 35, you're ready. This is what you want.'" At a poolside table at the Cavalieri hotel, the same place they first met, Alexis got down on one knee and popped the question. Fittingly, he even had a plastic rat on hand for the special occasion.