Nicole Kidman Kids
Learn More About Nicole Kidman's 4 Children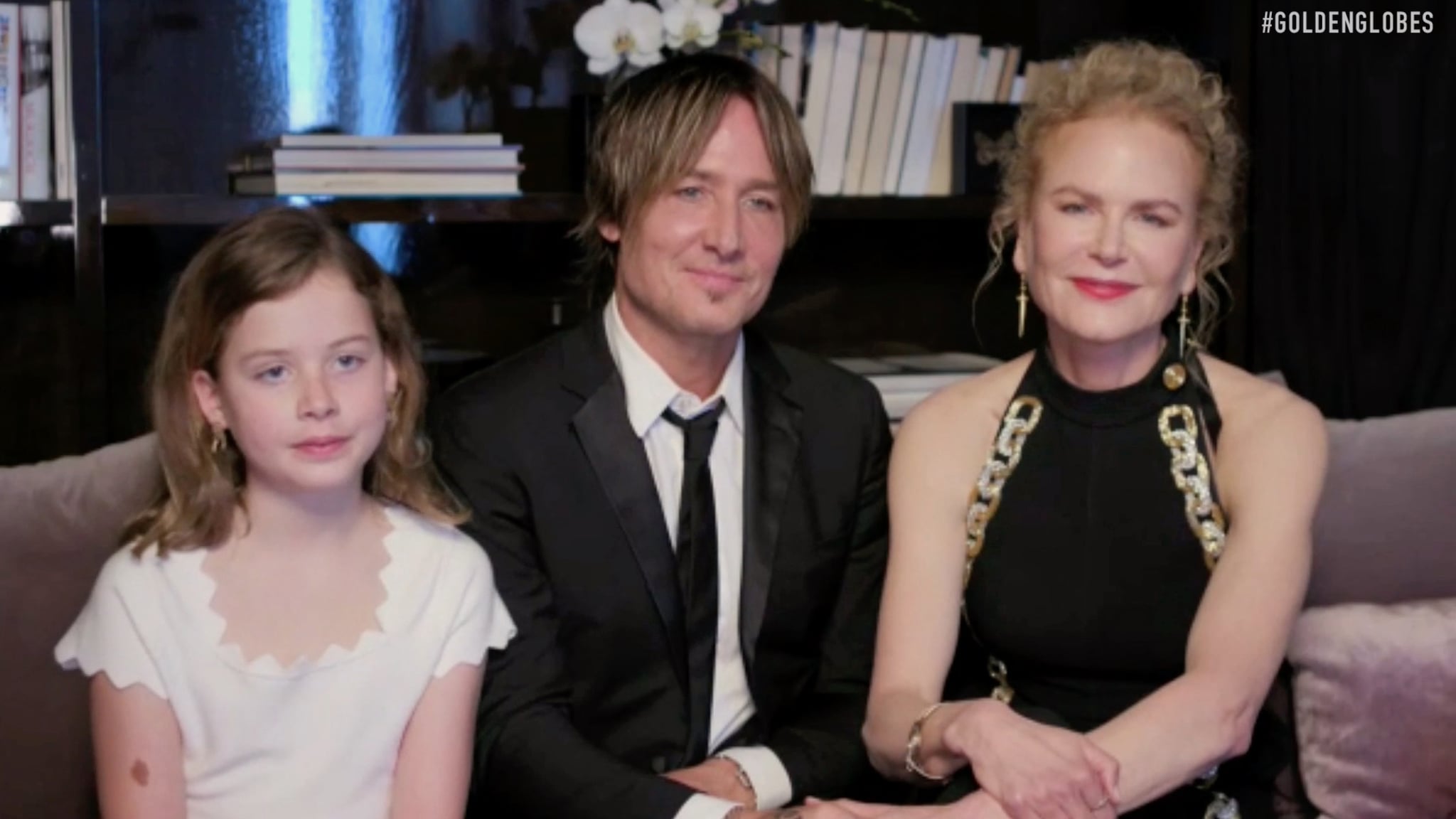 Image Source: Getty / NBC
With an Academy Award, two Primetime Emmy Awards, and six Golden Globe Awards to her name, Nicole Kidman is no stranger to winning big, but it's safe to say that her children are her most prized possessions. In 2018, when Kidman took home a Golden Globe Award for best actress in a limited series or TV movie for her role in "Big Little Lies," she gave a moving speech about the power of women in light of the Time's Up movement to end sexual harassment and gender inequality. She also gave a sweet shout-out to her two daughters with husband Keith Urban, Sunday and Faith, joking that they can actually watch her since she won the first award of the night. "This means my daughters are still awake, so, Sunny and Faith, I love you," she said at the time. "I'm bringing this home to you, babies!"
While her speech was emotional and amazing, Kidman didn't thank her two older children, Connor, 27, and Isabella, 29, whom she adopted during her marriage to Tom Cruise. Kidman, who also didn't thank them when she won at the Emmys in September 2018, has said very little about Connor and Isabella over the years, and while she's never revealed the exact reason, it most likely has something to do with Scientology.
Cruise is arguably the world's most famous Scientologist, and when Kidman and Cruise divorced in 2001, Connor and Isabella, who were raised in the church, decided to live with their dad and remain devoted to their religion. Because Kidman is not a Scientologist, she is deemed an "SP," or "suppressive person," by the church, which means Scientologists should cut off all contact with them.
Admittedly, we don't know much about Kidman's four children, but read ahead to find out everything we do know about them so far!
Bella Cruise
Leah Remini, who exposed the church and its leader, David Miscavige, on her show, "Leah Remini: Scientology and the Aftermath," touched on Kidman's estranged relationship with Connor and Isabella in her book, "Troublemaker: Surviving Hollywood and Scientology." Remini said that after attending Cruise's 2006 wedding to Katie Holmes, she was riding in a car with the siblings and asked if they had seen their mother recently, to which Isabella replied, "Not if I have a choice. Our mom is a f*cking SP."
Bella, who's now 29, also talked about her relationship with her mom in 2012, saying, "I see her sometimes and speak to her." Then in 2016, when asked if rumors of an estrangement were true after neither Kidman nor Cruise attended her wedding, she told New Idea, "Of course we talk, they're my parents. Anyone who says otherwise is full of sh*t."
When Isabella married fellow Scientologist Max Parker in 2015, neither Kidman nor Cruise attended the ceremony. They live in London, where she works as a hairdresser and makeup artist.
Connor Cruise
27-year-old Connor Cruise is the second adopted child of Kidman and Cruise. After his adoptive parents split in 2001, he remained a member of the Church of Scientology. When Remini asked Connor about his connection to Kidman, she writes in the memoir that "Connor just looked out the window" before adding "There was something human about his silence and the sadness I felt in it."
Since then, there appears to be nothing but between Connor and Kidman "I love my mum. I don't care what people say," he told Australia's Woman's Day in 2014. "I know that me and Mum are solid. I love her a lot. My family means everything."
These days, Connor, who married fellow Scientologist Silvia Zanchi, works as a DJ and enjoys deep-sea fishing. He lives in Clearwater, FL, which is located near the church's headquarters.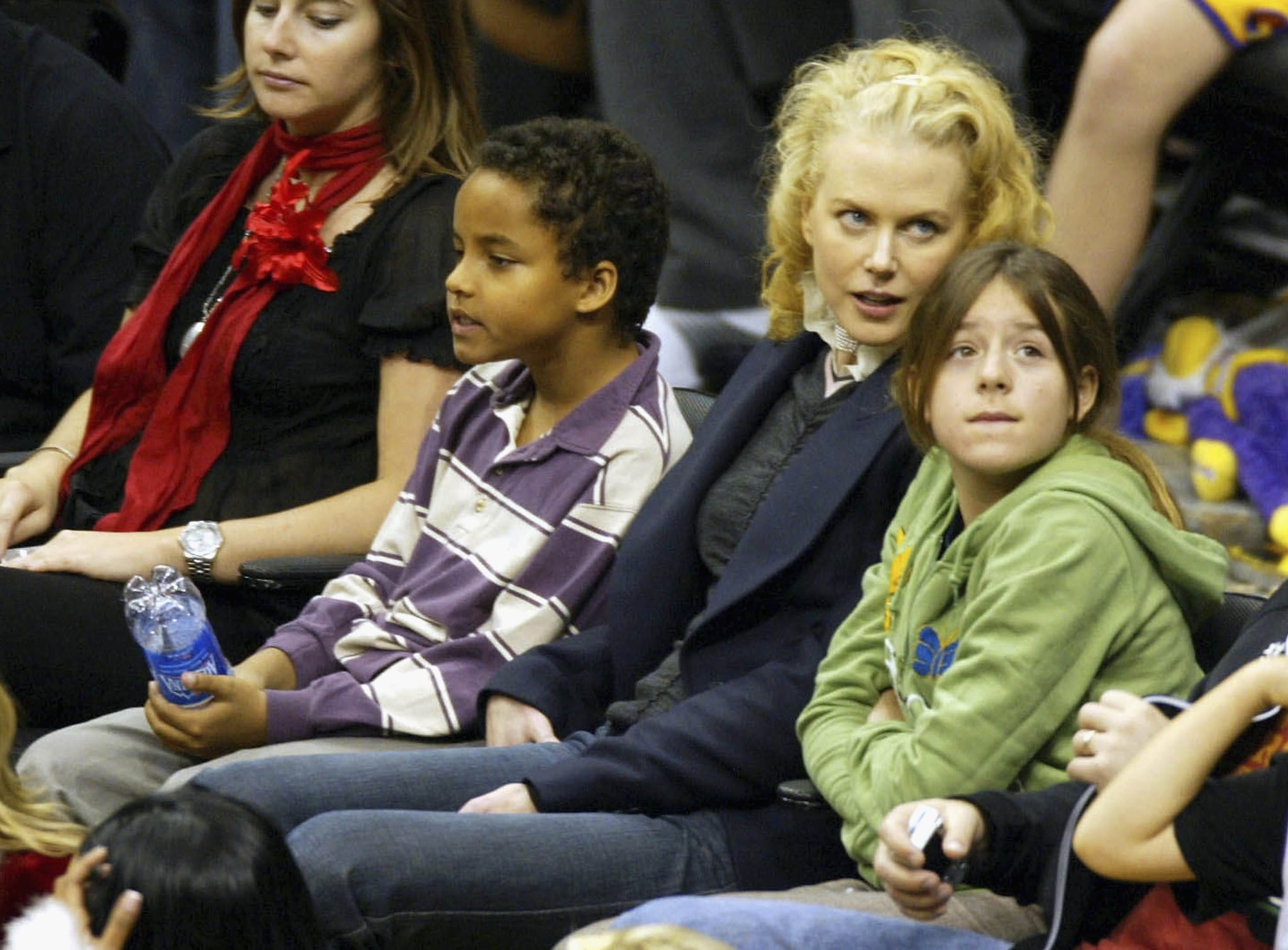 Image Source: Getty / Matthew Simmons
Despite Kidman, Connor, and Isabella's lack of public outings, they have maintained that there is nothing but love between them. While promoting her film "Lion" in 2016, Kidman told Vanity Fair, "I'm a mother with adopted children. This movie is a love letter to my children. Sue [her character] is deeply maternal and full of unconditional love, which is beautiful. That's why I wanted to do it. I relate to that. I feel that for my own children who are adopted. It's not about anything else other than, 'I wanted you.' It's that deep and personal, and whatever your journey is, I'm here to love and support you. That's what I connected to."
While the exact nature of Kidman's relationship with Connor and Isabella is still unclear, it's obvious in the rare few times she's allowed herself to talk about them that she loves them very much. And because Scientology can cause a lot of problems for people it thinks are "suppressive," Kidman may very well refrain from talking about her two older children completely in order to respect their beliefs.
Sunday Rose Kidman Urban
Kidman's daughter, Sunday Rose, whom she shares with husband Keith Urban, was born on July 7, 2008. In an interview with DuJour, Kidman shared that the teenager aspires to become a film director. "She's learned to edit, and if I even offer to be in one of her films, the sense is I'm not getting anywhere near them," Kidman jokingly told the outlet before adding that Sunday recently directed a stage production of "Annie."
Faith Margaret Kidman Urban
In 2010, Kidman welcomed her youngest child, Faith Margaret, via surrogacy. While Sunday seems to be following in her mother's footsteps, Faith has developed a passion for music and performing. "[She] has a great musical ear," Urban shared in a recent interview with ABC Audio. "I can tell because she'll hear a melody, and go to the little piano, and figure it out by singing it and matching the notes and stuff. She's got a good ear."
Though rarely seen in public, both Sunday and Faith have appeared in season two of "Big Little Lies" as well as 2020's miniseries "The Undoing," starring their famous mother. At the 2021 Golden Globes, the entire Kidman-Urban crew appeared in the virtual audience together.