JAY-Z's Song About Kanye West on 4:44 Album
JAY-Z Calls Former Friend Kanye West "Insane" in Scathing New Track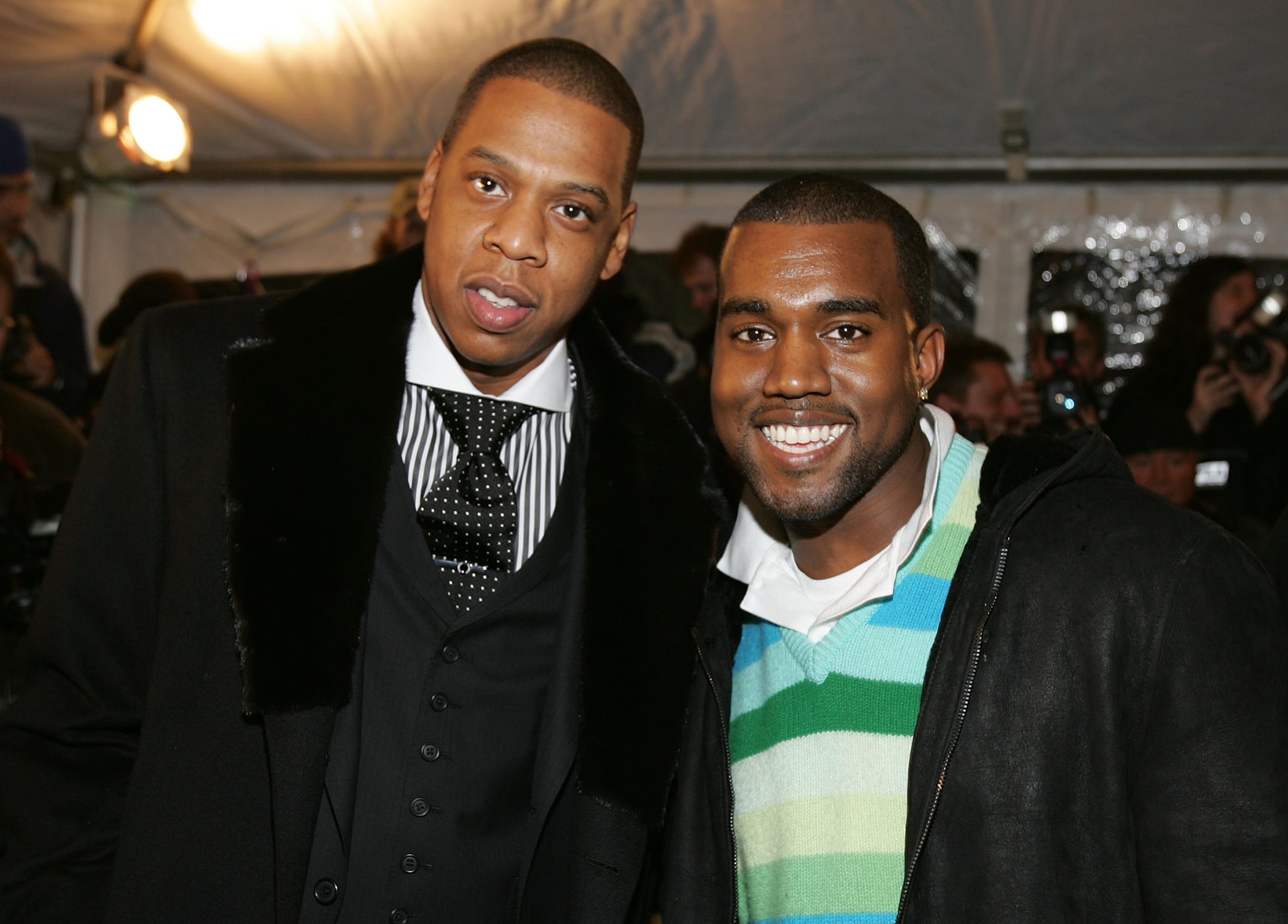 Following in the footsteps of Beyoncé's groundbreaking visual album Lemonade, JAY-Z dropped some major revelations when he released his 13th studio album, 4:44, on Friday. In addition to apologizing to Bey for cheating on her, bringing up the infamous "Becky with the good hair," and talking about their newborn twins, the rapper also goes after his former friend, Kanye West. On the album's first track, "Kill Jay Z," he calls the passionate star "insane," saying, "I know people backstab you, I feel bad too / But this 'f*ck everybody' attitude ain't natural/ But you ain't the same, this ain't KumbaYe/ But you got hurt because you did cool by 'Ye/ You gave him 20 million without blinkin'/ He gave you 20 minutes on stage, f*ck was he thinkin'?/ 'F*ck wrong with everybody?' is what you sayin'/ But if everybody's crazy, you're the one that's insane."
The two were extremely close friends and also collaborated on 2011's Watch the Throne album. While they did still hang out after Kanye married Kim Kardashian in 2014, Jay and Bey skipped their wedding and their hang out sessions became drastically less frequent. Kanye spoke about their fractured relationship during one of his concerts last November, telling the crowd, "I've been sent here to give y'all my truth even at the risk of my own life, even at the risk of my own success, my own career. I've been sent here to give y'all the truth. JAY-Z — call me, bruh. You still ain't called me. JAY-Z, call me, JAY-Z — I know you got killers. Please don't send them at my head. Just call me. Talk to me like a man." During another show, Kanye also called out Jay for not calling him after Kim was robbed in Paris. "Don't call me after the robbery and say, 'How you feelin'?' You want to know how I'm feelin'? Come by the house, bring the kids like we brothers. Let's sit down."
Shortly after 4:44's release, JAY-Z said the lyrics aren't to be taken "literal." "It's really about the ego," he explained. "It's about killing off the ego, so we can have this conversation in a place of vulnerability and honesty." Kanye deleted his Twitter account back in May, but maybe he'll bring it back just so he can respond.
Image Source: Getty / Frank Micelotta