Jamie Lynn Spears's Daughter Maddie in ATV Accident
Jamie Lynn Spears's Daughter Is "Awake and Talking" After ATV Accident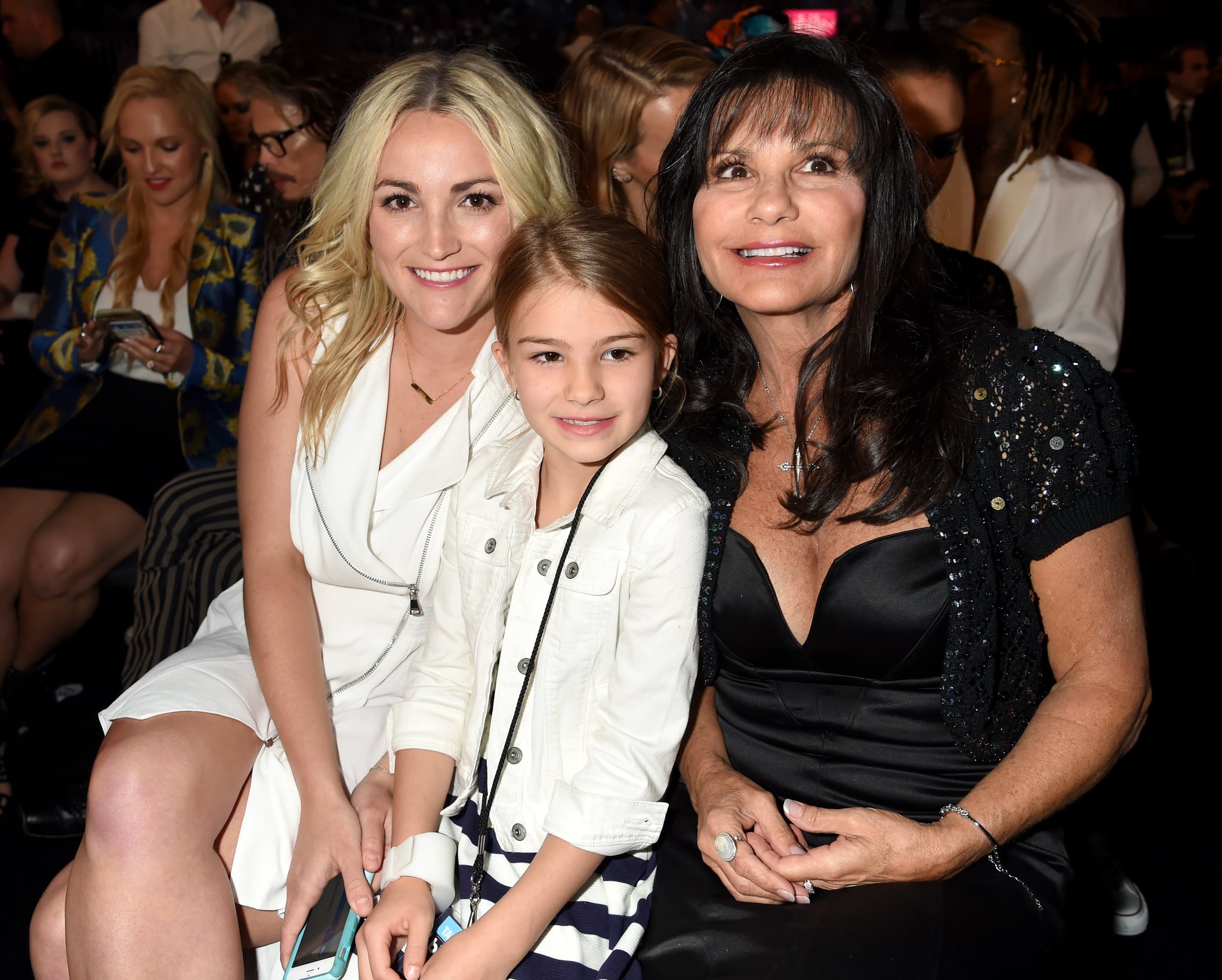 This post has been updated with new information.
Jamie Lynn Spears's daughter, Maddie, was involved in a serious ATV accident over the weekend, as first reported by TMZ. The 8-year-old was riding in a Polaris off-road vehicle when it flipped over. Maddie was reportedly under water for "several minutes" before she was airlifted to a nearby hospital. Shortly after the news broke, Jamie and Britney Spears's dad spoke out about the accident to Entertainment Tonight, saying, "All I can say is pray for our baby Maddie."
According to a statement from Tangipahoa Parish Sheriff Daniel Edwards obtained by People on Monday, the incident took place shortly before 3 p.m. on Sunday on a family property in full view of Jamie and her husband, Jamie Watson. Maddie apparently tried to avoid running over a nearby drainage ditch and while doing so, "she overcorrected causing the ATV to enter the pond" and "the ATV and child were instantly submerged in the water right before their eyes." "Within seconds the child's mother, stepfather, and other family members reached the pond, dove in, and attempted to rescue the child to no avail. The child was trapped and secured by the seatbelt and the ATV's safety netting. Within two minutes, Acadian Ambulance Services arrived and assisted in freeing the child from the cold waters."
Britney broke her silence on Monday afternoon with a photo of Maddie on Twitter. "Need all the wishes and prayers for my niece 💜," she wrote.
Need all the wishes and prayers for my niece 💜 pic.twitter.com/lTlVQmNEh5

— Britney Spears (@britneyspears) February 6, 2017
On Tuesday, Jamie Watson gave an update on his stepdaughter's condition via Instagram. "Thank you everyone for the prayers," he wrote alongside a photo of a shirt that reads "believe in miracles." "Maddie is doing better and better. Thank y'all so much."
The Spears family also released a new statement about Maddie's progress, saying, "With her father, mother and stepfather by her side, Maddie regained consciousness midday Tuesday, February 7. The 8-year-old daughter of entertainer Jamie Lynn Spears was involved in an ATV accident at a family home Sunday in Kentwood, Louisiana. Paramedics resuscitated her and she was airlifted to a local hospital. She is aware of her surroundings and recognizes those family members who have kept around-the-clock vigil since the accident. Doctors were able to remove the ventilator today, and she is awake and talking. Maddie continues to receive oxygen and is being monitored closely, but it appears that she has not suffered any neurological consequences from the accident."