Jennifer Lawrence's Eagles Chant During Flight Feb. 2018
Jennifer Lawrence Pulls a Kristen Wiig, Shouts Over the Loudspeaker During a Flight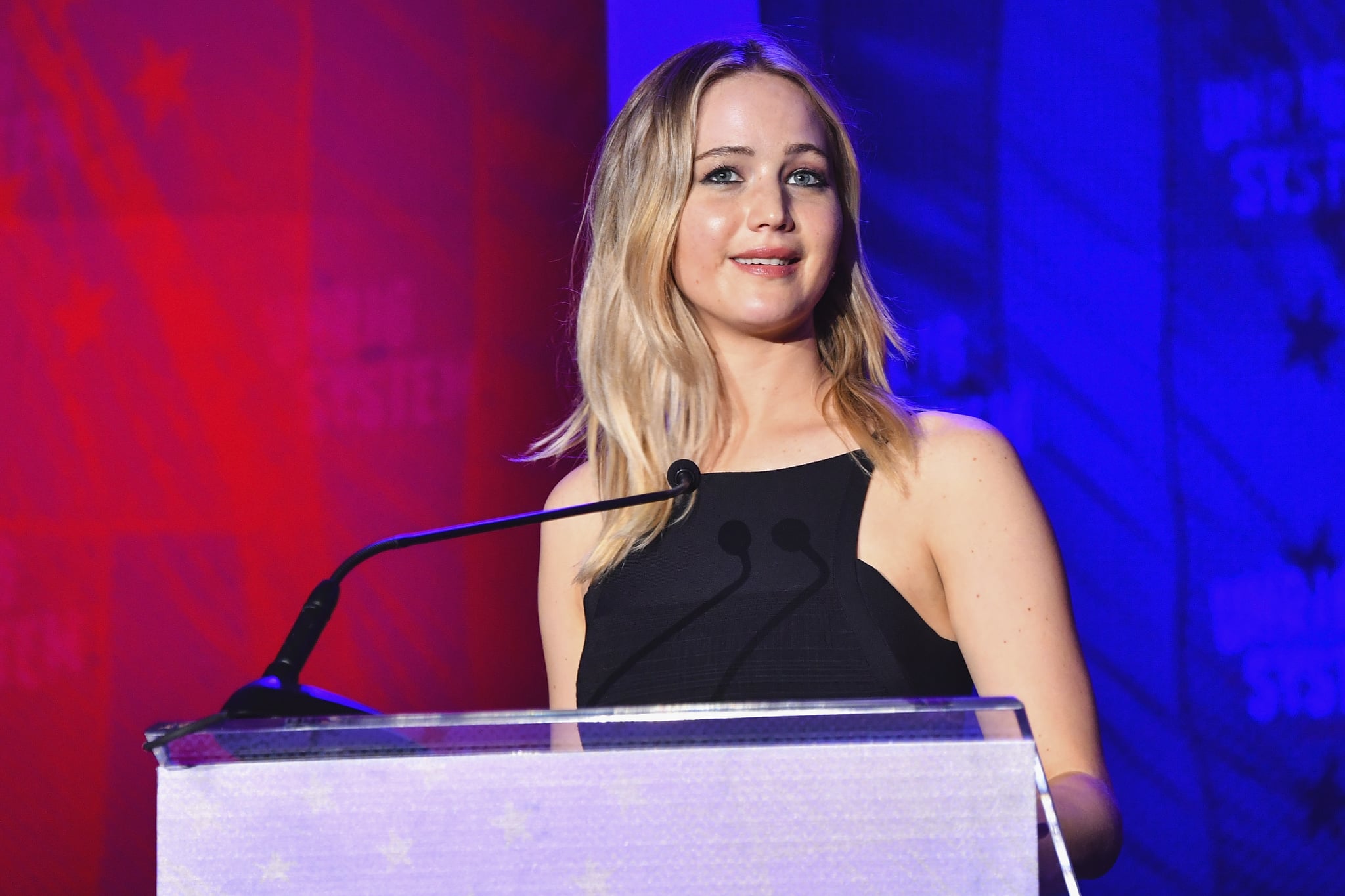 Image Source: Getty / Erika Goldring
Jennifer Lawrence didn't attend the Super Bowl on Sunday, but she made her Eagles pride known during an impromptu chant in the middle of her flight. People reports the actress was on a Delta flight from New Orleans to Los Angeles when she picked up the phone and started a "Fly, Eagles, fly" chant for the entire plane to hear. Over the loudspeaker, Jennifer said, "Everybody, this is not the pilot speaking. This is Jennifer Lawrence. It's Feb. 4. It's Super Bowl Sunday; we all know what that means. Can I please just get a, 'Fly, Eagles, fly!'" She then repeated the phrase a few times enthusiastically but was met mostly with the opposite reaction from an unamused group of passengers. The moment was caught on video by Philadelphia-based sportscaster Jeff Skversky.
Jennifer Lawrence takes over plane speaker system to do #flyeaglesfly Chant

Lawrence was among the stars in Silver Linings Playbook https://t.co/uOn3C6rFAV

— Jeff Skversky 6abc (@JeffSkversky) February 4, 2018
A woman after our own hearts, Jennifer didn't stop there. She pulled a full-on, Bridesmaids-style Kristen Wiig, reciting one of the movie's most-loved quotes: "There's a colonial woman on the wing." Seconds later, a flight attendant approached, saying, "Ma'am," and the footage ended. Hilariously enough, Bradley Cooper cheered his heart out from the stands at the game, so the Silver Linings Playbook costars had similar reactions to the Eagles' win despite being far apart. Gotta love 'em.