Jessica Simpson's Bachelorette Party With Eric Johnson
The Countdown to Jessica and Eric's Wedding Is On!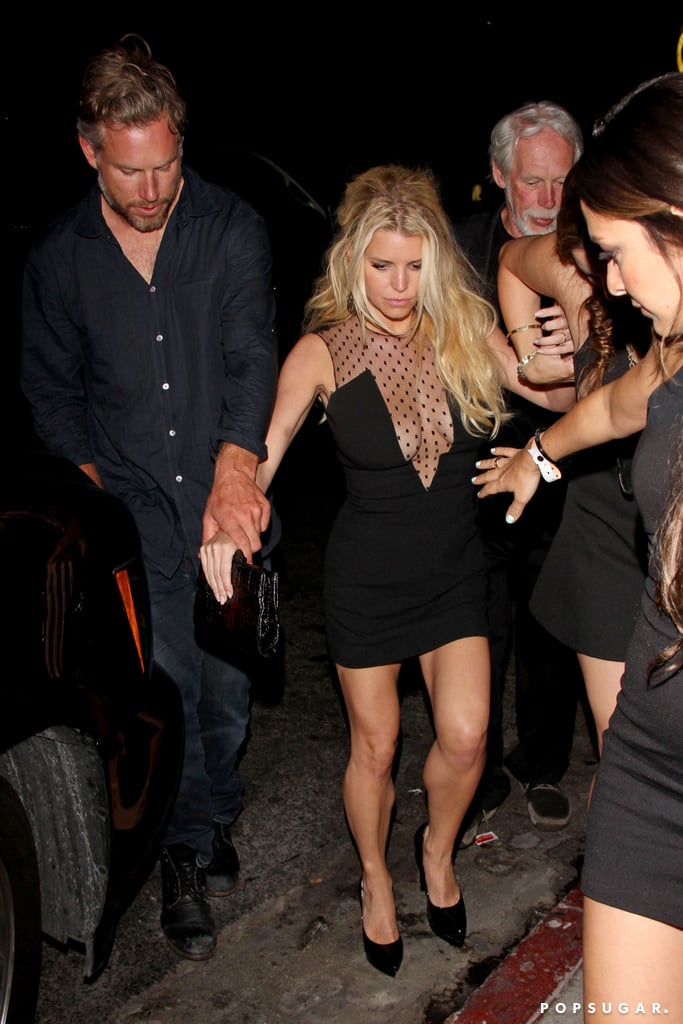 0
The Countdown to Jessica and Eric's Wedding Is On!
Jessica Simpson let loose with fiancé Eric Johnson and friends over the weekend at Warwick nightclub in LA. The group was celebrating Jessica and Eric's impending nuptials, which are reportedly set to take place over the Fourth of July weekend in Santa Barbara, CA. The duo opted for low-key, combined bachelor/bachelorette festivities that included their bridesmaids, groomsmen, and both of Jessica's parents. Jessica and Eric have been engaged since 2010, but their wedding plans kept getting pushed back while Jessica and Eric expanded their family, welcoming daughter Maxwell in 2012 and son Ace in 2013.
There was even more to celebrate over the weekend, since Jessica attended a pal's baby shower and showed off a sweet photo on Instagram. She's been taking to the social media site a lot lately and posted a swimsuit shot of herself over Memorial Day weekend that got a lot of attention.