Jussie Smollett Arrested 2019
Empire Star Jussie Smollett Has Been Arrested After Reportedly Filing a False Police Report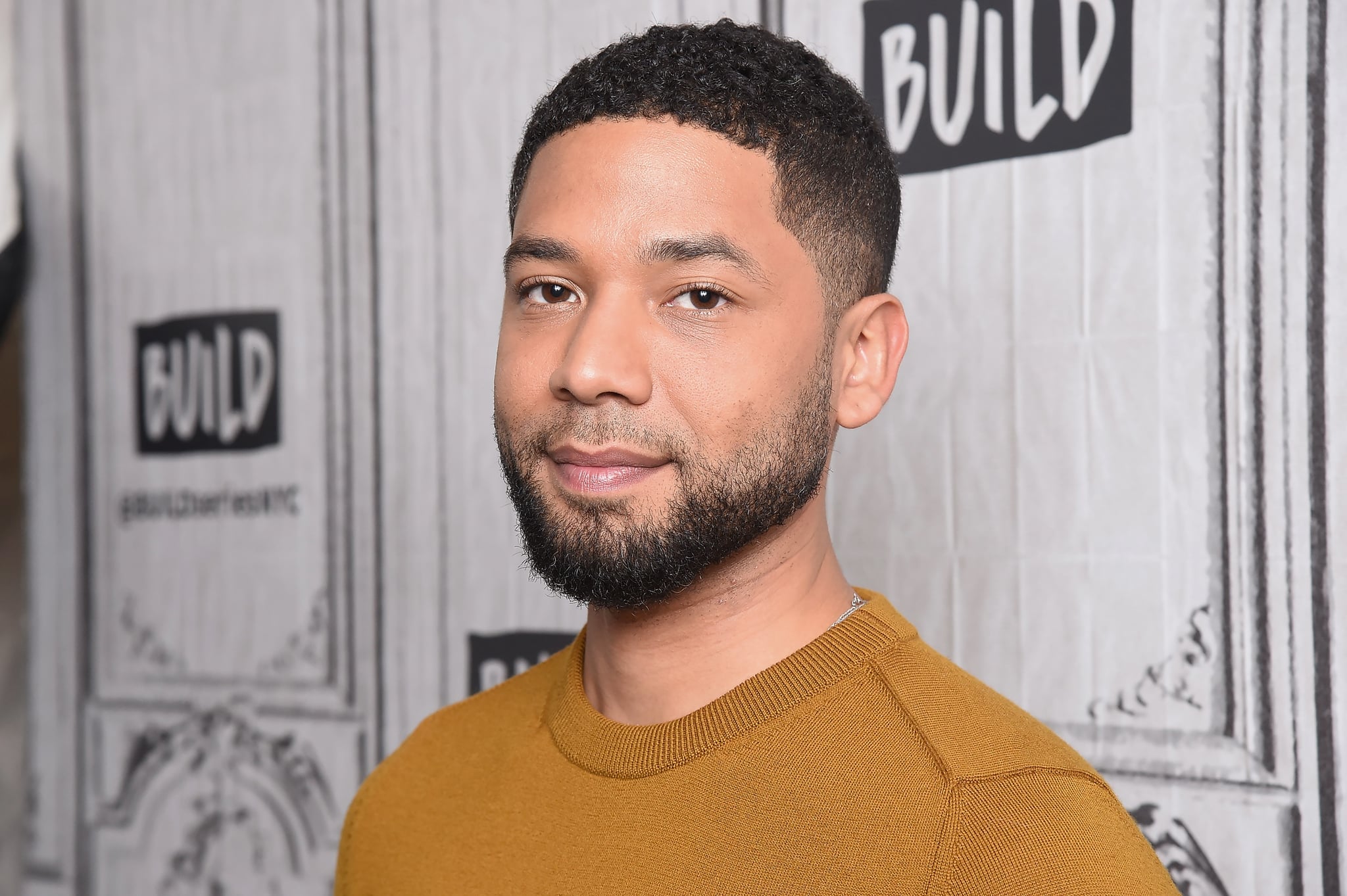 Jussie Smollett was arrested on Wednesday after reportedly filing a false police report. On Thursday, Anthony Guglielmi, chief communications officer for the Chicago police, confirmed that the Empire actor is "under arrest and in custody of detectives." Tom Ahern, deputy director of news affairs and communications for the Chicago police, added that Jussie is facing a "Class 4 Felony charge (punishable for up to 3yrs in prison) for Disorderly Conduct in Falsifying Police report." The actor turned himself in on Thursday morning.
Jussie's arrest comes after he alleged that he was attacked in an apparent hate crime on Jan. 29 in Chicago. The 36-year-old actor claimed that he was leaving a restaurant when two suspects approached him yelling racial and homophobic slurs, punched him, poured an unknown chemical substance on him, and wrapped a rope around his neck. On Feb. 1, the actor released a statement thanking his fans and costars for their support, adding, "I am working with authorities and have been 100% factual and consistent on every level. Despite my frustrations and deep concern with certain inaccuracies and misrepresentations that have been spread, I still believe that justice will be served."
During a briefing held on Thursday, Chicago police said the Empire star choreographed the "publicity stunt" because he was "dissatisfied with his salary." Chicago Police Chief Eddie T. Johnson said Jussie paid Olabinjo and Abimbola Osundairo $3,500 to stage his attack. The brothers are now witnesses after confessing to the staged attack while in custody.
Jussie has yet to give a statement following his arrest.