Khloe Kardashian Responds to Amy Schumer SNL Joke
Khloé Kardashian Responds to Amy Schumer's SNL Shout-Out: "I'm on a Healthy Journey"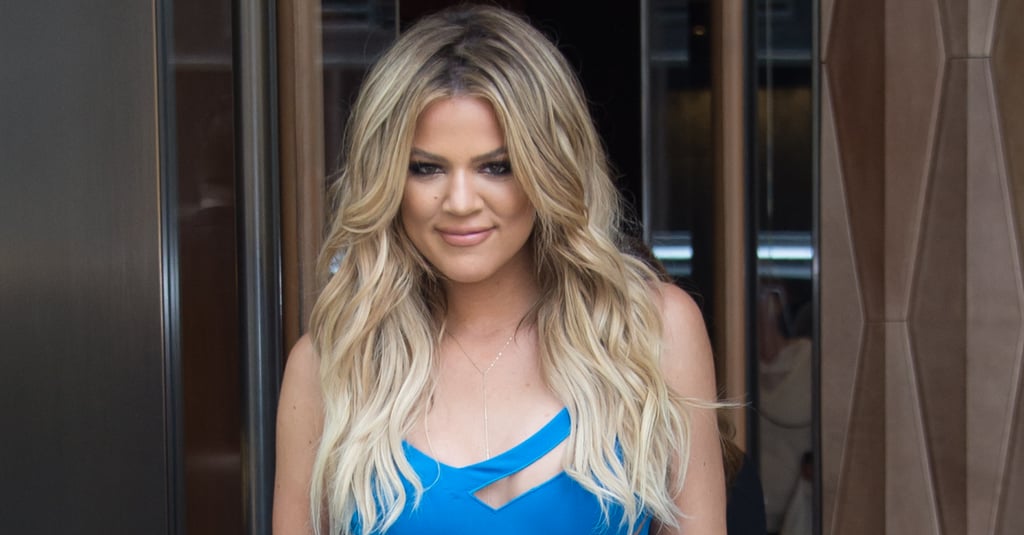 Amy Schumer hosted Saturday Night Live last weekend and opened the show with a hilarious monologue that included many of the jokes she's become known for in her stand-up shows. One particular joke was focused on the Kardashians-Jenners, namely middle sister Khloé, who has recently been flaunting her toned figure in barely there outfits. "A whole family of women who take the faces they were born with as a light suggestion," Amy said, after implying that women no longer had positive role models. She added, "We used to have Khloé. Khloé was ours, right? Khloé, she lost half her body weight. She lost a Kendall, and we have nothing."
Khloé seemingly responded to Amy's joke with a rather pointed tweet on Sunday:
No need 2 tear down others just 2 make urself feel bigger. It actually makes u quite small. I'm on a healthy journey. I don't care 4the hate

— Khloé (@khloekardashian) October 11, 2015
Amy later followed up with her own tweet, featuring a photo of her adorable young niece:
Nothing but love for that family. I like idea of sending women the message to be happy in their own skin. #peace pic.twitter.com/95KJVdRY6i

— Amy Schumer (@amyschumer) October 12, 2015
From her sketch show to her personal interview quotes, Amy has made it pretty clear that she supports body positivity, so it's not clear if she was necessarily dissing Khloé or innocently commenting on her changing physique — and implying that she looked great the way she was. Do you think Amy meant any ill will with her joke?