Lindsay Lohan's Oprah Docu-Series Trailer | Video
Oprah to Lindsay Lohan: "You Need to Cut the Bullsh*t"
If anyone can stop Lindsay Lohan's reckless behavior, it's Oprah Winfrey. In the trailer for their new OWN Network docu-series Lindsay, Oprah sits the troubled actress down again for a frank discussion about her behavior, ultimately saying, "You need to cut the bullsh*t." This conversation comes after Lindsay's derailing of the series' filming, which took place in NYC after her six-day, court-ordered rehab stint last year. The first look at the reality show includes her "feeling like a prisoner" because of the paparazzi following her, sobbing meltdowns and confrontations with her family, and her new sobriety coach simply shrugging when asked if Lindsay is still sober. Watch the trailer to see all of the drama unfold below, and tune in for the OWN Network premiere on March 9.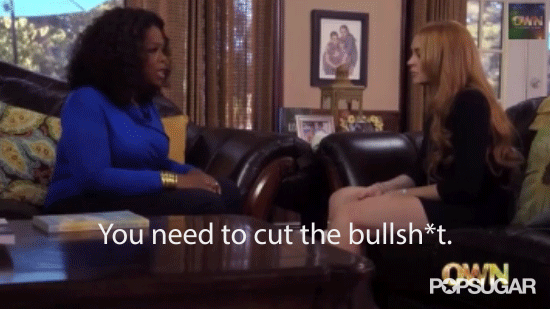 Source: OWN: Oprah Winfrey Network