Luke Perry's Fiancée Reacts to His Death
Luke Perry's Fiancée Speaks Out For the First Time After His Death: "He Will Be Dearly Missed"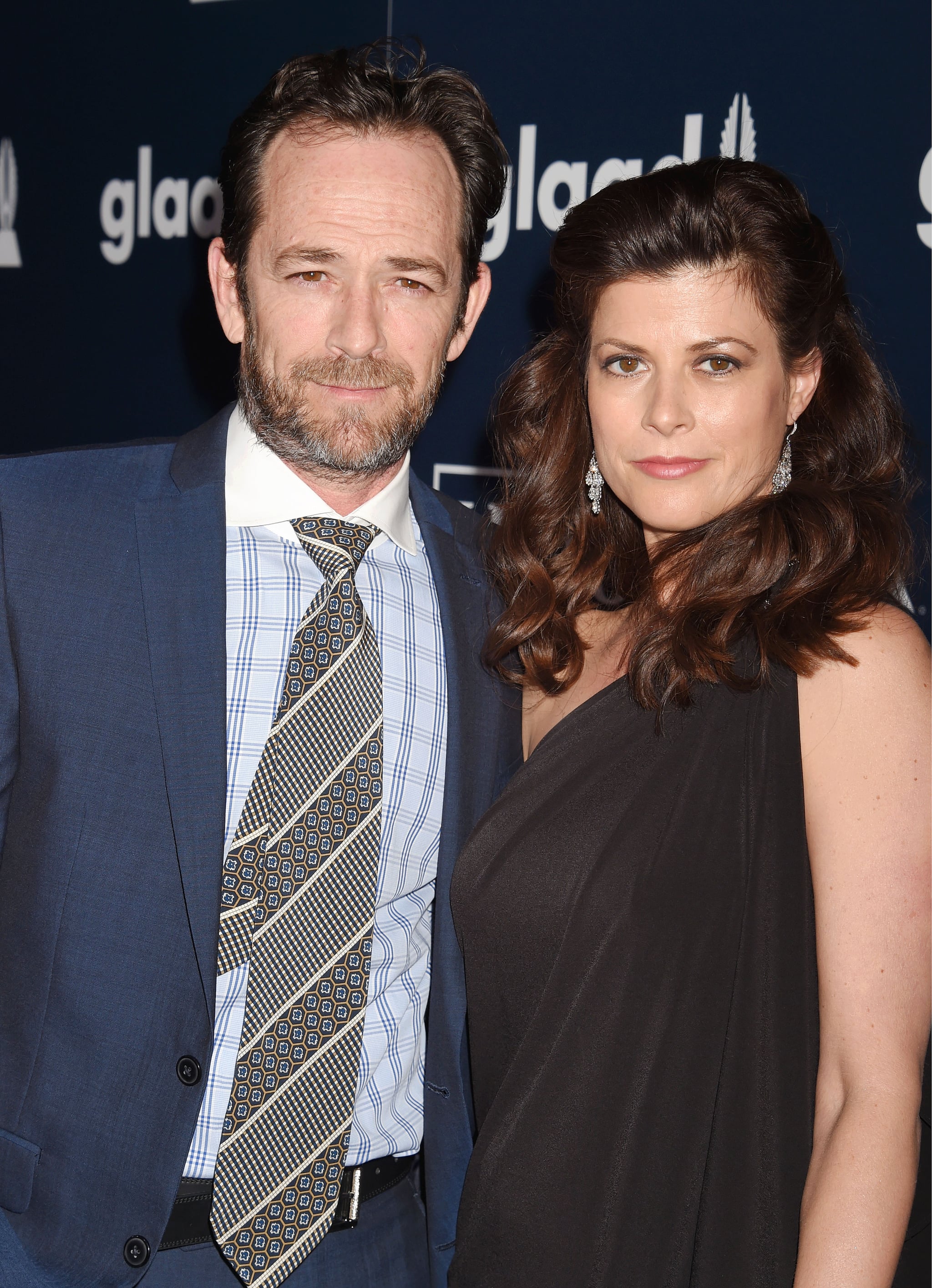 Luke Perry's fiancée, Wendy Madison Bauer, has officially broken her silence nearly a week after the Beverly Hills, 90210 and Riverdale star's death. On Saturday, Wendy opened up about losing Luke and the grieving process in a statement to Entertainment Tonight, saying, "I want to express my gratitude to everyone for the outpouring of love and support. The countless, heartwarming stories of Luke's generosity and kindness have been a great source of solace during this difficult time."
Wendy — who had been with Luke for more than a decade — went on to describe her appreciation for Luke's impact on her life as well as everyone else's. "The past 11 1/2 years with Luke were the happiest years of my life, and I am grateful to have had that time with him," she said. "I also want to thank his children, family, and friends for their love and support. We have found comfort in one another and in the knowledge that our lives were touched by an extraordinary man. He will be dearly missed."
Luke was hospitalized near the end of February after suffering a stroke. He then died on March 4 at the age of 52. Wendy was by his side at the time of his passing. Luke's ex-wife, Rachel Sharp — who was married to him from 1993 to 2003 — and their two children, Jack Perry, 21, and Sophie Perry, 18, were also with him. On Friday, Wendy was seen visiting a nail salon with a friend in Los Angeles, still wearing her engagement ring.
Many family members and stars have honored Luke with emotional tributes on social media. His son Jack posted a touching message on Instagram, shortly after his daughter Sophie opened up about the loss. Actors who personally knew Luke also shared an outpouring of love and support, including his former Beverly Hills, 90210 costar Jason Priestley and the Riverdale cast. Lili Reinhart even penned an emotional poem about the shock of losing someone close to you. Cole Sprouse also exclusively told POPSUGAR, "He was very close to all of us. And he was an incredibly passionate, well-loved person, and I think the whole world is lamenting his passing."
Image Source: Getty / Jeffrey Mayer